In just a couple of months, MadWorld 2018 will be kicking off on June 3-6 at the iconic Hotel del Coronado in San Diego. In case you've never attended the conference before, MadWorld is your opportunity to join fellow technical writers, content strategists and documentation managers looking to expand their learning and networking opportunities. As a conference attendee, you will learn from leading practitioners in the field, attend sessions covering best practices and in-depth case studies, as well as get hands-on training from our long-format advanced training workshops.
In our new speaker spotlight series, we're bringing you insights from our speakers, along with a sneak peek at the best practices they'll be sharing at MadWorld 2018.
Meet Neil Perlin, President of Hyper/Word Services
Neil Perlin is an internationally known consultant, strategist, trainer, and developer for online content in all forms from online Help to apps. He is MadCap Certified for MadCap Flare and MadCap Mimic, and a long-time Flare and Mimic trainer and consultant. A frequent speaker at technical communication conferences and our past MadWorld conferences, we're fortunate to have him return on June 3-6, 2018.
We recently spoke to Neil Perlin about his upcoming sessions on mobile apps, responsive outputs in Flare, and the rising trend of Information 4.0:
Hi Neil! We're excited to have you back at MadWorld 2018. Can you give us a sneak preview of what to expect in your sessions?
My two presentations and advanced workshop all focus on pushing Flare. You'll see how to make full use of responsive outputs to extend your Flare targets to mobile devices. Not enough? You'll also learn how to convert that Flare target to a mobile app. Finally, you'll get an overview of an advanced view of tech comm from Europe called Information 4.0 that's starting to reach North America and see how Flare supports it.
Starting with mobile apps – why is it important to make your content available to mobile users?
You can easily make content mobile now using Flare's responsive output features. But in some cases, responsive output might not be enough. Here are three examples why mobile content is important:
You might want to distribute your mobile material through app stores in order to provide a standard distribution method to your users.
You might want to add features that aren't available or easily available under responsive design, such as a camera or location detection.
Or you might just want to be able to say "We've got an app! We're cool!" for branding or marketing purposes.
What will attendees take away from your session on converting Flare targets to an app?
On the conceptual side, attendees will leave with a basic understanding of the different types of apps and their rationales. On the hands-on side, attendees will leave with the specific steps for converting a Flare target to an app with little or no coding. In other words, they'll see that it isn't necessary to be a programmer to create an app. And they'll have expanded their Flare skills into an area that's new for technical communication.
Let's talk a little bit about Information 4.0. What is it, and why is this an important concept for technical writers?
Information 4.0 is an umbrella term for technologies and methodologies that will carry technical communication into the future with new features and new levels of power. Content will become:
Real-time: always up-to-date. No more outdated and inaccurate information.
Ubiquitous: available online anywhere at any time on any device.
Context-aware: accurate for the user's context. For example, the information might know whether the outside temperature was above or below freezing and adjust itself accordingly, automatically.
This won't happen overnight. Word-processing, online Help, and the internet transformed technical communication, but each technology took about five years to make an impact. Information 4.0 is likely to follow that arc. But one of the things that we've learned from these new technologies is that it's never too early to learn and prepare for it. That's the idea behind this presentation: to learn what Information 4.0 is, how it's likely to affect technical communication, and how Flare is in the early stages of supporting the technology.
What are some of the characteristics of Information 4.0 that are particularly relevant to Flare users?
According to evangelists, content under Information 4.0 has seven main properties:
Independent
Molecular
Dynamic
Offered
Ubiquitous
Spontaneous
Profiled automatically
No authoring tool today supports all of these properties to the degree required by Information 4.0. However, Flare does support the independence, molecular, and ubiquitous properties to a degree. And, it suggests how a later version might support the dynamism, spontaneity, and offered properties. You won't be working in Information 4.0 in Flare yet, but you will be getting a hands-on sneak peek during my session on Information 4.0's core properties.
You're also presenting a session during the Advanced Workshop, "Let's Take a Project Responsive". What are some of the challenges that you'll be addressing during this session?
Flare offers some very powerful responsive output features that let you automatically reformat a target depending on the size of the display device. You can change the skin, the topic layout, and even the wording within a topic.
Changing the skin is simple; in fact, that feature is automatically enabled when you generate an HTML5 target.
Changing the topic layout is a bit more complicated but still pretty straightforward.
Changing the wording – changing "click" to "tap" as the display size changes from a desktop monitor to a mobile device – will take you into the CSS.
If you're new to responsive output in general, or haven't yet gone beyond reformatting the skin, come to this workshop to find out how to take responsive output in Flare to the max.
Last but not least – what is your advice for anyone attending MadWorld for the first time?
There are so many good presentations that it can be hard to pick. Define what you want to get out of MadWorld and make up a presentation agenda that meets your goals. But don't hesitate to deviate from your agenda if a presentation looks more useful or interesting than you thought.
Visit the Hospitality Lounge if you have a question. The MadCap staff there won't let you leave until they've answered you. I hear many attendees say that the Lounge was one of their favorite parts of the conference.
Talk to people, presenters and attendees alike, at the breaks, lunches, and evening receptions. You'll pick up lots of unexpectedly useful information and have a good time in general.
Get out and see something of San Diego. It's probably my favorite city in California. And just enjoy MadWorld. I describe it to prospective attendees as a cross between a  conference and a block party.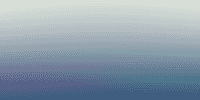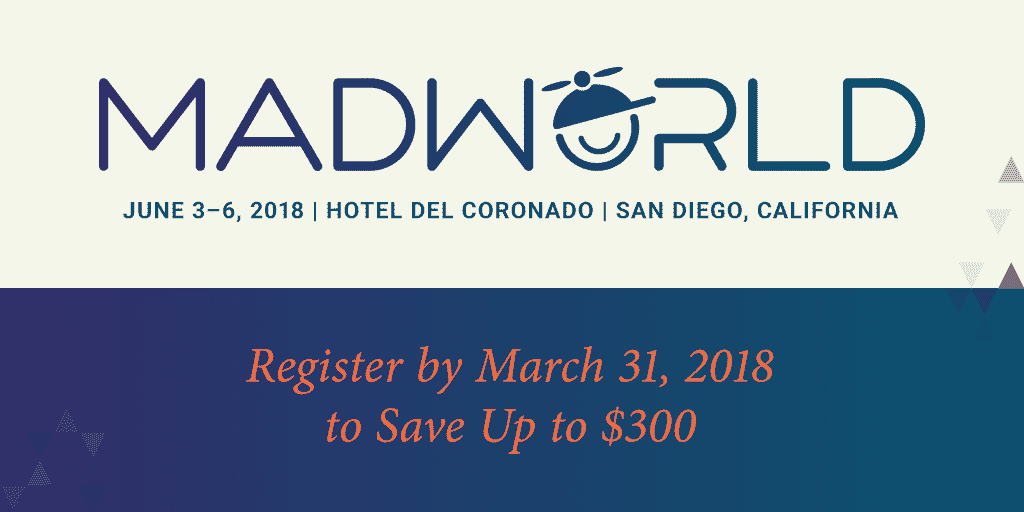 We're looking forward to Neil's sessions, along with all the other upcoming sessions from our talented speakers! The final discount period ends on March 31, where you can save up to $300 on registration. For all the details on the sessions, speakers, and networking events, visit our MadWorld conference page.
We'll see you in June in Coronado!