Why does MadWorld stand out among other technical communication and content strategy conferences? One look at the speaker list and you'll see why. Comprised of industry experts, MAD (MadCap Advanced Developer) Certified instructors, MadCap Software team members and technical communication professionals, the lineup of speakers include the best of the best. Speakers come from a wide range of backgrounds and skill sets, and they're all eager to share their expertise with the MadWorld audience.
Now in its fifth year, the MadWorld 2017 user conference returns to San Diego April 2-5 to the Hard Rock Hotel in downtown's historic Gaslamp Quarter. As the premiere technical communication and content strategy conference, MadWorld gives attendees the unique opportunity to learn, network, and take home best practices.
Q&A: MadWorld 2017 Speaker Denise Peña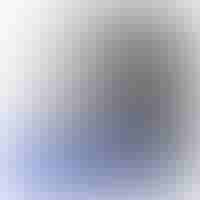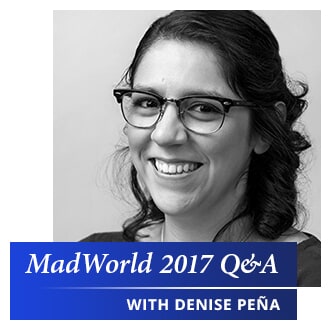 In this Q&A series, we'll be interviewing some of the speakers and why they're excited for MadWorld, starting with Denise Peña, Senior Technical Writer at Blackbaud. While at Blackbaud, she's led efforts in migrating hundreds of help files into MadCap Flare and moved her team from Microsoft's Team Foundation Server to Github. She's also led a MadCap webinar on MadCap Analyzer, highlighting its benefits. Denise uses MadCap Flare, MadCap Lingo, and Analyzer, and enjoys exploring tools, like Google Analytics, to enrich documentation focus for the customer.
Why are you excited to be a MadWorld speaker?
This will be my first time speaking at MadWorld so that in itself is pretty exciting to me! I also really enjoyed MadWorld last year, and I'm excited to contribute this year.
What makes MadWorld different from other industry conferences?
The very well prepared speakers and overall mood for sure. Granted, I only attended MadWorld for the first time last year, but I enjoyed that there was a wide variety of topics targeted to different levels of users. Plus, there's also this general buzz of excitement that I haven't really experienced at other conferences.
Can you give us a sneak peek of your MadWorld 2017 sessions?
Absolutely! In "This or That? Choosing Between TFS and Git for Source Control," I'll provide a bit of a case study approach to choosing between TFS or Git based on my experience with the two. I'll also cover the pros and cons for each source control option along with best practices and recommended workflows. If someone's on the fence about which source control option to use, they'll hopefully walk away with a better idea of what to expect and what will work best for them and their team.
The second session, "MadCap Analyzer: The Missing Piece in Your Workflow," gives me an opportunity to "nerd out" about why MadCap Analyzer is one of my absolute favorite tools. I'll cover the default reports in Analyzer, how to create a custom report, what to include in those custom reports, and when and how to incorporate custom reports in your workflow. I also love a clean MadCap Flare project so expect some additional tips for tidying up a project.
Are there any MadWorld sessions that you're excited to see?
So many! But if I had to narrow it down to just a few, I'm looking forward to Jacob Moses's "Breaking the Silence: How to Build Influence as a Tech Writer," Mike Kelley's "Upgrade Your Archaic Image Maps to Modern, Sexy, Hover Maps!," and Morgan Hancock's "MadCap Flare & Git, A Love Story."
What was your favorite part of past MadWorld conferences?
I really enjoyed meeting people and learning how they were using different products in the MadCap suite, and other tools in general, because I went home with some pretty great ideas. Oh, and of course the location; San Diego's great!
Is there anything you look forward to doing while you're in San Diego?
If we're being completely honest, I'm looking forward to eating some amazing fish tacos! But I'm also looking forward to enjoying the beach and beautiful views.
Thanks Denise! For more MadWorld 2017 information be sure to check out our conference website. You'll find details about the schedule, expert speakers, nightly networking events and more.
We hope to see you in San Diego in April!