Case Studies
Learn how companies are using MadCap Software to increase productivity, reduce costs, and streamline content delivery.

Featured Case Study: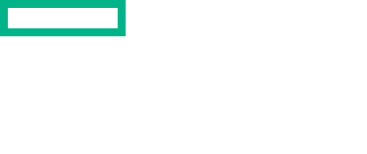 Hewlett Packard Enterprise Relies on MadCap Flare to Deliver 15 Responsive HTML5-Based Help Centers for its Application Delivery Management Products
"In the past, tripane really limited us when we tried to move all of our documentation online; web crawlers also had difficulty picking up topics in the output."
–Reuven Fine | Information Engineering Manager, Hewlett Packard Enterprise
"Flare's top navigation has really helped us to provide a more intuitive, seamless web experience for users, who love the look and feel of the new online Help and the consistency across the different centers."
–Yvonne Baynash | Information Engineering Manager, Hewlett Packard Enterprise
Network Security•Software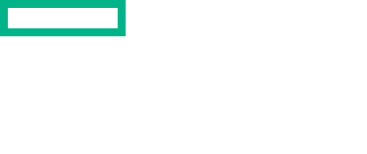 Read Case Study
Hewlett Packard Enterprise (HPE) empowers organizations around the world to make their IT environments more efficient, productive, and secure with products that span from the cloud and data center to workplace applications. Included in this comprehensive portfolio are HPE's Application Delivery Management (ADM) software products, which help businesses accelerate the delivery of optimized applications that deliver superior user experiences.
To help customers set up and deploy its ADM software effectively, HPE delivers a range of product documentation via online Help centers built with MadCap Flare. Today, HPE relies on MadCap Flare's single-source, multi-channel publishing capabilities to deliver this information both as PDFs and as HTML5-based responsive Help that automatically adjusts to users' screens, from desktops to mobile devices.
Flare makes it so easy to produce separate outputs using the same topics, helping us to support different groups of users with minimal effort and maximize productivity at the same time.
Yvonne Baynash
Information Engineering Manager,
Hewlett Packard Enterprise
Latest Case Studies:
Case Study Filters (check all that apply) Reset Filters
Industry
Academic
Consumer Products and Retail
Financial and Consulting Services
High Tech
Healthcare and Pharmaceutical
Services
Software
Telecomm
Product
Flare
Contributor
Analyzer
MadCap Lingo
Mimic
Capture
MadCap Pulse
Use
Print
Online
HTML5
Translation & Localization
Polices & Procedures
DITA
Mobile
RoboHelp®
FrameMaker®
ROI
Word
InDesign
SharePoint®
Team Foundation Server®
Content Management
Knowledge Base
Reporting and Analytics
eLearning
Scholar Program
Best Practices
Technical Support
Consumer Products and Retail
Financial and Consulting Services
Flare•Analyzer•Contributor•Financial and Consulting Services•Word•SharePoint®•Technical Support

Leading International Building Research Firm Relies on Single-source Publishing of MadCap Flare to Cut Production Time of Print and Online Documentation
Flare•Analyzer•Contributor•Financial and Consulting Services•Word•SharePoint®•Technical Support

Financial and Consulting Services•Flare•Print•Online•RoboHelp®

Uses MadCap Flare to Deliver Best-in-Class Online and Print Documentation
Financial and Consulting Services•Flare•Print•Online•RoboHelp®

Financial and Consulting Services•Software•Flare•Analyzer•Capture•Online•HTML5

LeaseTeam Uses MadCap Flare, MadCap Analyzer, and MadCap Capture for Agile Delivery of Software Documentation Platform, WebHelp and Integrated Application Help
Financial and Consulting Services•Software•Flare•Analyzer•Capture•Online•HTML5

Healthcare and Pharmaceutical
Services•Flare•Analyzer•Lingo•Print•Online•HTML5•RoboHelp®•FrameMaker®

Writec Relies on the MadPak Professional Suite to Deliver Award-Winning Online Help and Documentation in Multiple Languages for Global Companies
Services•Flare•Analyzer•Lingo•Print•Online•HTML5•RoboHelp®•FrameMaker®

Services•Flare•Print•Online•Translation & Localization•RoboHelp®•ROI

EzGlobe Uses MadCap Flare to Deliver a Consistent Quality Experience across All Languages, Projects 30 Percent Reduction in Engineering Time
Services•Flare•Print•Online•Translation & Localization•RoboHelp®•ROI

Telecomm•Flare•Print•Online•HTML5

Consistent Image Uses MadCap Flare to Deliver Interactive HTML and HTML5-based Product Guides for Customers of Sprint, One of the World's Largest Mobile Telecom Providers
Telecomm•Flare•Print•Online•HTML5

Telecomm•Flare•Contributor•Online•FrameMaker®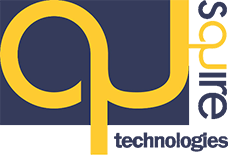 Squire Technologies Chooses MadCap Flare and Contributor over FrameMaker® to Produce Intuitive, Searchable Web-based Documentation
Telecomm•Flare•Contributor•Online•FrameMaker®