MadCamp: A 4-Day Certified Training Course
Our MadCamp on-site training course is ideal for both new and intermediate users looking to learn more about the powerful features of MadCap Flare. The 4-day course covers a wide range of topics, including topic-based authoring, single-source publishing and formatting your content with cascading style sheets (CSS).
Students enrolled in the MadCamp course will receive a MadCap Advanced Developer (MAD) Student Certification upon completion.
---

MadCamp was a blast and very instructive as well! I've had a very good experience working with you and Flare is a pleasure to use.
Samuel W. Vaughn
TimeShareWare
---

"Mike Hamilton was excellent! What else can I say but complete excellence. He took the time to answer questions about topics not in the book as well as specific topics addressed by the students."
|
HealthStream, Inc.

"I just completed a week of training in La Jolla, California using MadCap Software, Inc. It was an amazing class. I can hardly wait to get started using my new skills. A special thank you to Mike Hamilton & his crew for their first class service."
|
Senior Business Systems Analyst, Tri-State
Generation & Transmission

"Just spent the best week at @MadCapSoftware at MadCamp! Wish it was two weeks long!"
I've graduated from being a "skateboard user" to "sitting in the driver's seat of a Ferrari" in regards to my newly learned MadCap Flare skills.
"It was the best four days of time that I've spent in many years".
The money my company paid for me to attend was very well spent. I look forward to implementing my newly learned skills into past, current and future projects.
I had several "Oh Wow" moments almost every day….
If you ever have a company in the future trying to decide if they should spend the money or not for Flare training, please send them this email and feel free to have them call me. To do otherwise would be a disservice to someone using Flare.

"The more I work with Flare the more I am impressed with what it can do. MadCamp was a definite turning point for me and my team. I know it was a LOT of work for MadCap and Co., but the dividends it pays the students are tremendous."
|
Senior Technical Writer,

Mitchell International, Inc.
Read Case Study
"MadCamp was a blast and very instructive as well! I've had a very good experience working with you and Flare is a pleasure to use."
|
TimeShareWare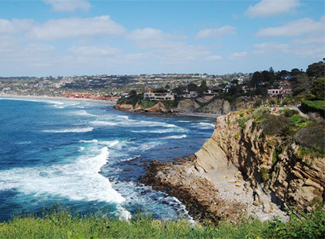 Location
MadCamp will be held at MadCap's corporate offices in beautiful downtown La Jolla. Roughly a 25 minute drive from the San Diego International Airport and downtown San Diego, La Jolla provides an ideal, central location for first-time San Diego visitors.
7777 Fay Avenue
La Jolla, CA 92037
View Map
Recommended Hotels
The Empress Hotel:
The Empress Hotel is directly across the street from MadCap's offices, provides a continental breakfast, high speed internet access and exercise room, and is a short walk to the La Jolla Cove.
A corporate rate has been secured with the Empress Hotel for MadCamp. For reservations, contact the hotel directly at +1-858-454-3001, or toll free, at 888-369-9900 and identify yourself as a MadCamp attendee.
Best Western Inn by the Sea:
858-459-4461 or 1-800-462-9732
La Jolla Village Lodge:
858-551-2001 or 1-877-551-2001
For more information on hotels, restaurants and more in San Diego, visit http://www.sandiego.org.
Required
A laptop with MadCap Flare v11.0 and higher installed; MS Word
Note: Please plan on arriving at the office at 8:45am the first day of MadCamp in order to complete your registration. A continental breakfast and lunch will be provided each day of the course. La Jolla is approximately 25 minutes away from the San Diego Airport.