The MadCap Software Scholar Program Welcomes

Oregon Institute of Technology Partners with MadCap Software to Expand Its Professional Writing and Communication Program to Include Hands-on Experience Using Modern Authoring Solutions
La Jolla, CA and Klamath Falls, OR – Jan 25, 2019 – Oregon Institute of Technology (Oregon Tech) is partnering with MadCap Software to prepare students in its Professional Writing and Communication programs for the technical writing and digital media creation requirements of today's businesses. Through the partnership, Oregon Tech will enable students to gain hands-on experience with MadCap Flare, the most advanced technical authoring and publishing solution on the market, while building their skills in modern content development.
Students in every major at Oregon Tech are given opportunities to gain experience with the tools and practices they will encounter in their careers. As part of this commitment, the school is incorporating MadCap Flare into "Communication 248: Digital Media Production" (COM 248), a required course for students pursuing a major in Professional Writing or Communication. Beginning with the Winter 2019 quarter, course participants will use MadCap Flare to generate web and print-based documentation as they engage in exercises and class projects focused on creating content at a more advanced level than word processors and XML editors. The topic-based authoring and multi-channel publishing capabilities in MadCap Flare also will help students learn how to produce content separate from isolated documents.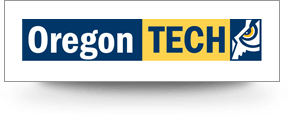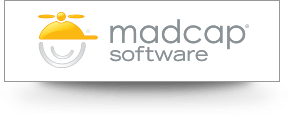 "We heard about the MadCap Scholar Program at the annual Council for Programs in Technical and Scientific Communication conference just as we were revising our course on digital media production and structured content creation. With the Scholar Program and MadCap Flare, we're able to expand our structured authoring processes beyond basic office software by incorporating an industry-standard tool into our course that doesn't place a large financial burden on students. News has gotten out about the changes to our COM 248 class, and it's currently overenrolled."
Matt Frye
Assistant Professor, Communication | Oregon Institute of Technology
"We're honored to team with Oregon Tech in empowering students to produce modern content using the state-of-the-art technologies and processes being employed by technical communicators, documentation teams, and content developers throughout the globe," said Anthony Olivier, MadCap founder and CEO. "Through the partnership, we are committed to helping instructors to create an environment where students can develop the modern content authoring and publishing skills they need to succeed. And we're excited by the strong student demand Oregon Tech is seeing for its revamped COM 248 course incorporating MadCap Flare."
About MadCap Scholar Program
The MadCap Scholar Program offers special discounts on MadCap's state-of-the-art technical communications software to help students, educators and universities gain access to industry-standard tools that support technical writing and documentation best practices. They include the ability to outfit labs with MadCap Software applications; training, including the MAD Certification Test for teachers and professors; and discounts on software for current students. For more detail, visit https://www.madcapsoftware.com/education/scholar-program.aspx.
About Oregon Institute of Technology
Oregon Institute of Technology, located in Klamath Falls, Oregon, is the only public polytechnic university in the Pacific Northwest. Specializing in engineering and applied health programs, Oregon Tech also offers a variety of other professionally-oriented degree programs, including Communication Studies and the new Professional Writing major. Oregon Tech is renowned for their hands-on education across all majors and programs, and 97 percent of graduates are either employed or enrolled in advanced degree programs within six months of graduation. Learn more about Oregon Tech at https://www.oit.edu/.
About MadCap Software
MadCap Software, Inc. is a trusted resource for the thousands of companies around the globe that rely on its solutions for single-source multi-channel authoring and publishing, multimedia, and translation management. Whether delivering technical, policy, medical, marketing, business, or human resources content, MadCap's products are used to create corporate intranets, Help systems, policy and procedure manuals, video tutorials, knowledge bases, eBooks, user guides, and more to any format, including high-end print, online, desktop or mobile. MadCap services include product training, consulting services, translation and localization, and an advanced developer certification program. Headquartered in La Jolla, California, MadCap Software is home to some of the most experienced software architects and product experts in the content development industry.
PR Contact:
Rebecca Hurst
Kinetic.PR for MadCap Software
rebecca@kineticprllc.com
650-679-9282