The MadCap Software Scholar Program Welcomes

Milwaukee School of Engineering Partners with MadCap Software to Provide Students with Real-World Experience in Authoring Modern Online Content
La Jolla, CA and Milwaukee, WI – March 26, 2018 – Milwaukee School of Engineering (MSOE) is partnering with MadCap Software to help User Experience and Communication Design (UXCD) students gain expertise in the latest technologies for single-source authoring and multi-channel publishing. Through the partnership, MSOE will offer students the chance to gain hands-on experience with MadCap Flare, the most advanced technical authoring and publishing solution on the market.
MSOE places a priority on preparing students to enter the most in-demand careers by incorporating real-world experiences into their classroom studies and empowering them to become well-rounded technologically experienced graduates. As a result, in the 2016-17 academic year, 95% of MSOE graduates were either hired into the job they wanted or accepted into the graduate school of their choice.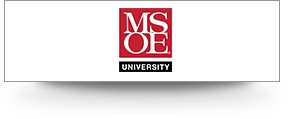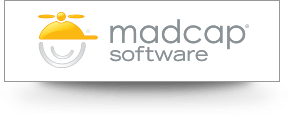 The MadCap Scholar Program supports MSOE's mission by enabling students to use MadCap Flare to put into practice the concepts that are presented in class. The first MSOE course to incorporate MadCap Flare, is "Online Help Authoring." During the 10-week quarter, the course is structured to provide students 20 hours of exposure to the principles of usable online information design, task-based user analysis, and content management. Because the course is the students' first exposure to a professional authoring and publishing tool, smaller lab assignments are given to confirm their understanding and ensure they are using proper technique. Both lecture content and labs lead to the final project in which MadCap Flare is used to design and develop an online Help project complete with navigational aids, table of contents, index, and glossary.
As an adjunct professor at MSOE who also works full time on a documentation team in the software industry, I am in a unique position to share first-hand, real-world experiences with my students. With MadCap Flare in the students' toolset, I feel my ability to bring the 'real world' into the classroom has grown exponentially," said Dianne Bender, adjunct associate professor at MSOE. "With its strong commitment to education, MadCap Software is a highly valued partner in preparing MSOE students to excel in their careers."
"With its extensive use of technology to bring real-world experience into the classroom, MSOE has built a strong record of success in empowering students to land jobs in their chosen careers at some of the highest salaries and most prestigious companies in the state," said Anthony Olivier, MadCap Software founder and CEO. "We are honored to work with MSOE in building on this success through our MadCap Scholar Program. With this partnership, we're extending our commitment to equip students with the modern online content authoring and publishing skills now in high demand at today's businesses."
About MadCap Scholar Program
The MadCap Scholar Program offers special discounts on MadCap's state-of-the-art technical communications software to help students, educators and universities gain access to industry-standard tools that support technical writing and documentation best practices. They include the ability to outfit labs with MadCap Software applications; training, including the MAD Certification Test for teachers and professors; and discounts on software for current students. For more details, visit https://www.madcapsoftware.com/education/scholar-program.aspx.
About Milwaukee School of Engineering
Milwaukee School of Engineering is an independent, non-profit university with about 2,800 students that was founded in 1903. MSOE offers bachelor's and master's degrees in engineering, business, mathematics and nursing, as well as computer-related fields. The university has a national academic reputation, longstanding ties to business and industry, dedicated professors with real-world experience, a 95% graduate outcome rate, and the highest ROI and average starting salaries of any Wisconsin university according to PayScale Inc. For more information, visit https://www.msoe.edu.
About MadCap Software
MadCap Software, Inc. is a trusted resource for the thousands of companies around the globe that rely on its solutions for single-source multi-channel authoring and publishing, multimedia, and translation management. Whether delivering technical, policy, medical, marketing, business, or human resources content, MadCap's products are used to create corporate intranets, Help systems, policy and procedure manuals, video tutorials, knowledge bases, eBooks, user guides, and more to any format, including high-end print, online, desktop or mobile. MadCap services include product training, consulting services, translation and localization, and an advanced developer certification program. Headquartered in La Jolla, California, MadCap Software is home to some of the most experienced software architects and product experts in the content development industry.
PR Contact:
Rebecca Hurst
Kinetic.PR for MadCap Software
rebecca@kineticprllc.com
650-679-9282