The MadCap Software Scholar Program Welcomes

Mercer University's School of Engineering Partners With MadCap Software to Enhance Students' Experience in Content Management Systems
La Jolla, CA and Macon, GA – July 23, 2018 – Mercer University's School of Engineering is partnering with MadCap Software to empower students embarking on a career in technical communication. The new partnership with the MadCap Scholar Program will provide Mercer students with the chance to gain real-world experience with MadCap Flare, the most advanced technical authoring and publishing solution on the market. By integrating MadCap Flare into their curriculum, Mercer University will enable students with the knowledge and skills they need to gain an edge in the competitive job market.
Mercer University is incorporating MadCap Flare into their "Communication in High Tech Environments" course. Through the course, students will be able to gain hands on experience with a professional content management system, through exercises and class projects focusing on the features and best practices in technical communication. The resources provided by the MadCap Scholar Program aligned with the course's learning objectives, which is to give students exposure to commercial content management systems used by technical writers and communicators today.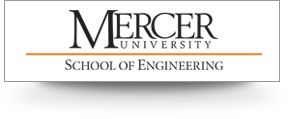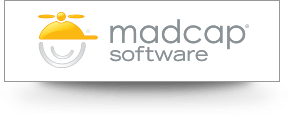 "Our goal was to provide students with practical experience with the type of content management systems they will encounter on the job to give them an edge when they enter the job market. MadCap Flare's position in the market, robust feature set, and the support to faculty and students were integral to including Flare into our curriculum."
Dr. Robert Watson
Assistant Professor of Technical Communications | Mercer University's School of Engineering
"Standing out in a competitive job market is vital for students and young professionals, and we're thrilled to help Mercer University in their goal of enhancing their students' skillsets," said Anthony Olivier, MadCap founder and CEO. "We're excited to work with Mercer University to enhance the learning opportunities available for technical communication students. Through the MadCap Scholar Program, we're committed to equip students with the tools they need to succeed, and our partnership with Mercer University is another step in that journey."
About MadCap Scholar Program
The MadCap Scholar Program offers special discounts on MadCap's state-of-the-art technical communications software to help students, educators and universities gain access to industry-standard tools that support technical writing and documentation best practices. They include the ability to outfit labs with MadCap Software applications; training, including the MAD Certification Test for teachers and professors; and discounts on software for current students. For more detail, visit https://www.madcapsoftware.com/education/scholar-program.aspx.
About Mercer University School of Engineering
Mercer University's School of Engineering, founded in 1985, offers innovative and academically challenging programs that provide students with a comprehensive education, featuring a solid foundation in mathematics and sciences, a core engineering curriculum, a range of courses in engineering specialties and a strong emphasis on communication technologies. The School is consistently ranked by U.S. News and World Report as one of the top three master's-degree-level engineering schools in the Southeast. Known for its breadth of instruction in its undergraduate program and its five-year joint bachelor's and master's degree program, the School combines technical education with hands-on laboratory experience. Mercer engineers can look forward to joining fellow alumni in companies such as Warner Robins Air Logistics Complex, Lockheed Martin, Georgia Power, Siemens and Gulfstream Aerospace. Learn more about Mercer University School of Engineering at https://engineering.mercer.edu.
About MadCap Software
MadCap Software, Inc. is a trusted resource for the thousands of companies around the globe that rely on its solutions for single-source multi-channel authoring and publishing, multimedia, and translation management. Whether delivering technical, policy, medical, marketing, business, or human resources content, MadCap's products are used to create corporate intranets, Help systems, policy and procedure manuals, video tutorials, knowledge bases, eBooks, user guides, and more to any format, including high-end print, online, desktop or mobile. MadCap services include product training, consulting services, translation and localization, and an advanced developer certification program. Headquartered in La Jolla, California, MadCap Software is home to some of the most experienced software architects and product experts in the content development industry.
PR Contact:
Rebecca Hurst
Kinetic.PR for MadCap Software
rebecca@kineticprllc.com
650-679-9282