The Premier Technical Communication
and Content Strategy Conference
September 20-23, 2020 | Fairmont Austin
MadWorld is the pinnacle of conferences.
Thomas Bro-Rasmussen | MadWorld Speaker and Attendee
What to Expect from MadWorld
Learn From The Experts
All MadWorld sessions and workshops are taught by the best of the best – professional consultants, certified trainers, and industry veterans with decades upon decades of experience. This is a great opportunity for you to learn from their years of shared experience.
Network With Your Peers
MadWorld attendees come from organizations from all over the world – from small businesses to Fortune 100 companies and from universities to large government agencies. You'll be able to exchange ideas and build relationships with people who have dealt with similar challenges.
Get One-on-One Technical Support
What better way to leverage a learning conference than to get answers to your specific questions? Open all conference long, the MadWorld Technical Support Lounge offers access to our technical support team for one-on-one support.
Bring Home Best Practices
All attendees get access to each and every presentation, along with the audio recording, so you can continue your learning experience and share with team members long after the conference is over.
Dear Mad-Mad-MadWorld! We are all a little tiny bit crazy about MadCap Software, about Flare and about having such a great time together. Thanks a lot to you, MadCap people, for awesome organization, thanks to all participants for the fantastic experience and amazing community!
Olga Groh | MadWorld 2019 Dublin Attendee
A Conference Experience Designed To Maximize Engagement
Get Inspired!
At MadWorld, talented experts from the field of technical communication, content strategy, user experience, and more come together to share their best practices. By the end of the conference, you'll leave reenergized with a new sense of focus and determination to tackle the challenges big and small.
Have Fun. And Lots Of It.
One of the many things MadWorld attendees have come to expect about the conference is that it is a whole lot of fun. And it should be. Learning doesn't have to be dull or boring.
Meet the MadCap Software Community of Users.
Meet the passionate community of users located in North America and beyond, spanning a vast range of industries, skillsets and areas of expertise. The conference is centered around the idea of community, and encourages engagement every step of the way.
Enjoy a Conference With Perks.
Welcome reception? Included. Lunch? Included. The majority of our networking events? Included. Beyond the cost of the conference, hotel, and airfare, very little additional expenses are needed to enjoy the conference.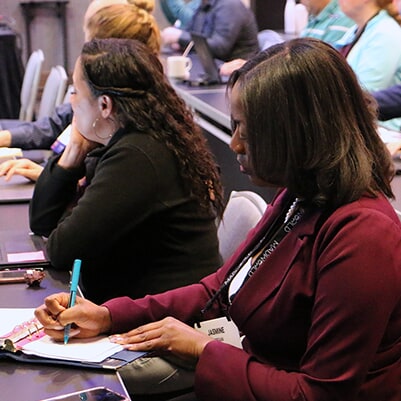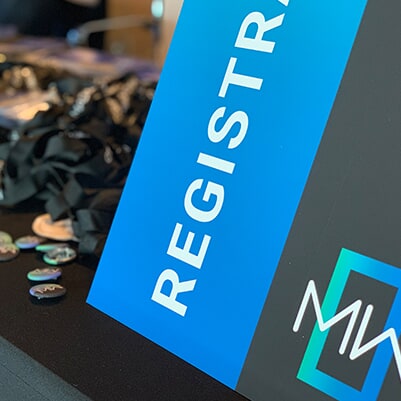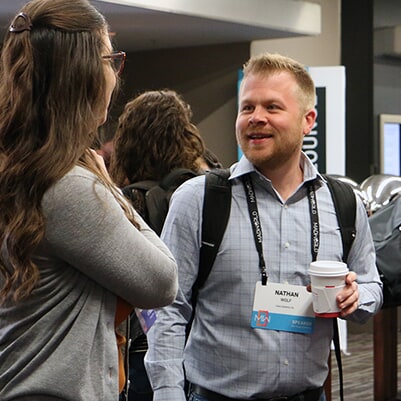 Thank you MadCap people for a most enriching first-time MadWorld experience!
Ecaterina Craciun | MadWorld 2019 Dublin Attendee
Why You Should Attend MadWorld
MadWorld offers you something truly unique – an opportunity to interact with fellow users and MadCap Software team members all conference long. From technical communicators and documentation managers, to learning management practitioners and content strategy experts, attendees are eager to learn, network and share their best practices.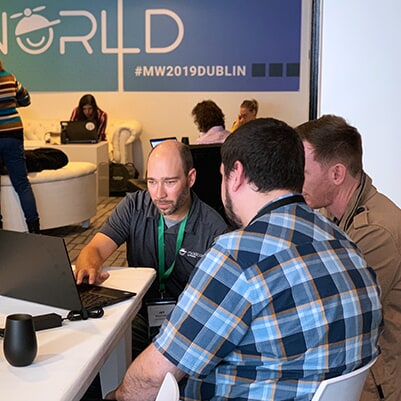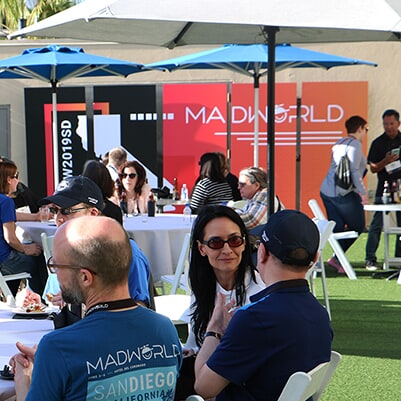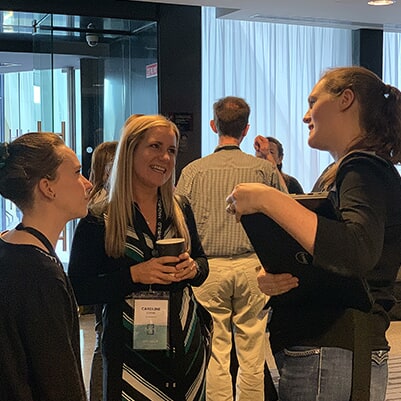 LEARNING OPPORTUNITIES AT EVERY TURN
Don't just take our word for it, there's no shortage of takeaways to bring back to the office.
Thanks, MadCap Software, for a great conference! It was fun, Dublin was a blast! And it was very educational. I'm relatively new to Flare and only expected that attending would help me improve my own Flare capabilities. It certainly did that, but on top of that, the sessions and talking with other attendees in between gave me many great ideas for how my company can better use Flare. Very excited to put those in place now.
Markus Lechleitner | MadWorld 2019 Dublin Attendee
Thank you MadCap Software for my very first MadWorld experience! I was able to take the knowledge gained during the conference and immediately implement the micro content functionality into our documentation– this is now fully in use across our publications for our customers… and looks great!
Kerry Williams | MadWorld 2019 Dublin Attendee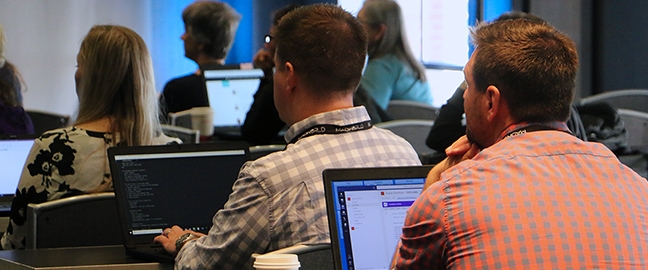 Get hands-on Support from the Technical Support Team
Have a question regarding your Flare project? Or how a specific feature works? A team member is standing by ready to help. With hands-on guidance from senior level technical support members, the popular support lounge offers the unique opportunity to talk to team members all conference long.
Visiting the support lounge at MadWorld is definitely worth the visit! One-on-one support with specialists. Hands on assistance setting up and troubleshooting projects. You will definitely learn something new. Or just meet great people with the same passion, and sit back, have a good chat and relax.
Jo Claes | MadWorld 2019 Dublin Attendee
Really big thanks to all the people in the Technical Support Lounge. You guys deserve trophies for Herculean patience and listening skills. Thanks for making a newbie feel at ease!
Patrick Dunnegan | MadWorld 2017 Attendee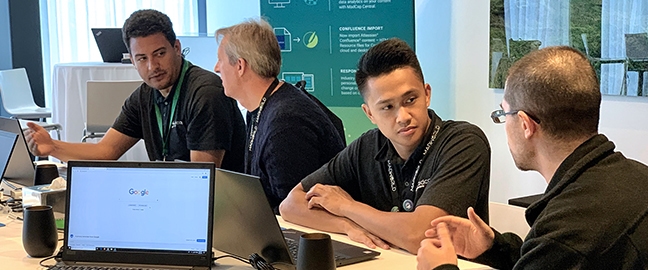 NETWORK WITH MADCAP SOFTWARE USERS FROM DIFFERENT AREAS OF EXPERTISE AND INDUSTRIES
Discuss strategies face-to-face with other MadCap Software users, share advice on how to enhance user experience, streamline collaboration, and much more.
This was my first MadWorld event as well as, my first time in Dublin. The knowledge I have gained will certainly benefit me in the future. It has been an absolute pleasure to engage with a variety of people from all walks of life at this event.
Aaron Parkers | MadWorld 2019 Dublin Attendee
Blown away by the Dublin wind on the rooftop bar, great hospitality and awesome sessions. Thanks MadWorld, speakers and tech writers for such a great conference.
Elanie Holwell | MadWorld 2019 Dublin Attendee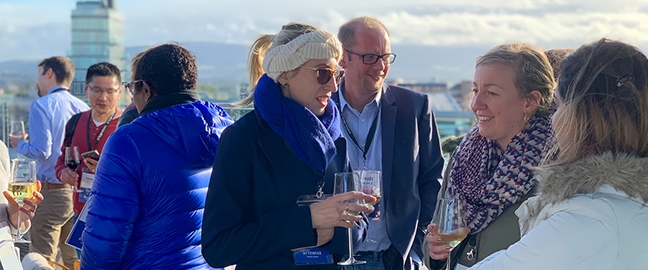 Last but not least: Not Just Your Average Conference
We set out to make the MadWorld conferences truly distinct. Our goal is to maximize value and education and deliver only the highest pedigree of speakers and sessions, to find world-class accommodations, and to provide an environment that is engaging, welcoming and fun.
My second MadWorld Europe conference was just plain awesome; from the venue, sessions, and the fun networking events. But most of all learning about new features from both the MadCap staff and other writers was so helpful. Thanks MadCap Software!
Paula White-Reddy | MadWorld 2019 Dublin Attendee
MadWorld 2019 Dublin was one of the best that I have attended. I look forward to attending again at future MadWorld conferences, and thanks again for inviting me to present at Dublin.
Matthew Ellison | MadWorld 2019 Dublin Attendee