Advanced translation management for technical authors, documentation teams and translators.
Now Available: The MadCap Authoring and Management System (AMS)
The MadCap Authoring and Management System (AMS) combines the power and flexibility of desktop authoring with cloud-based technology to provide a complete solution for content developers.
MadCap Lingo 10.2 Now Available

New File Support for Adobe® FrameMaker® 2017
Translate your legacy content with support for Adobe® FrameMaker® 2017 files in both MadCap Lingo and MadCap Flare.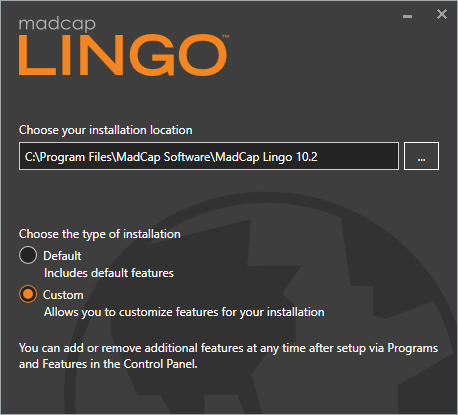 Custom Installation
Use the default settings for installation or use the new Custom setting to customize features for your installation, including the option to install the documentation locally.
Find and Replace Enhancements
New features in the Find and Replace function include:
First Result Per File
Limit the search results shown so that a file displays only once, even if a term appears more than once.
Quick Find and Replace Widget Drop-down
The new drop-down gives you specific
filtering options.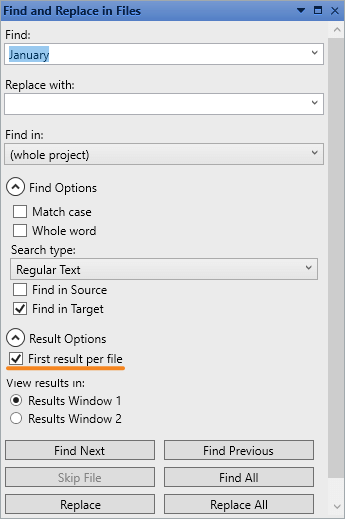 Microsoft® Team Foundation Server 2017
and 2018 Support
New source control support for Microsoft® Team Foundation Server 2017 and 2018.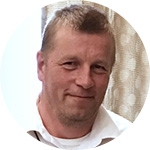 After 18 months of testing, we found the translation costs for our product documentation using MadCap Lingo were reduced on average close to 50% per release, in addition to greater error reduction.
Uwe Schwenk | L10N Coordinator and Senior Technical Translator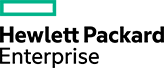 Version 10.1 Release: December, 2017
Send Multiple Targets for Translation in a Single File
The new multi-select target option allows you to create a MadCap Lingo project based on any number of targets, rather than just a single target. When you finish in the New Project Wizard, MadCap Lingo will import only the files or segments necessary for those targets.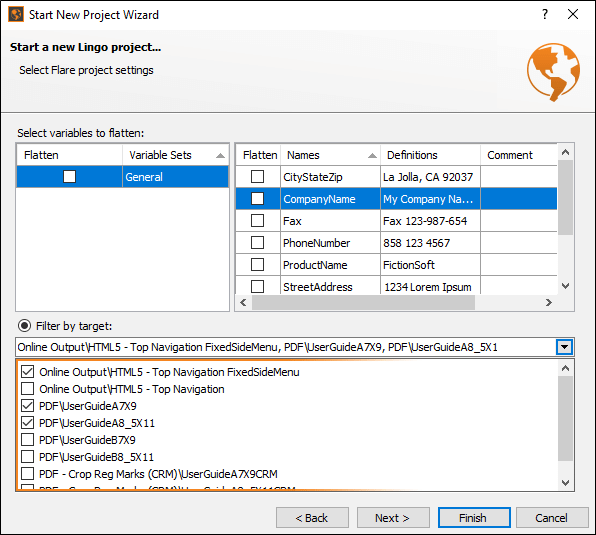 New Tool Bar Allows You to Show or Hide Non-Breaking Hyphens and Spaces
A non-breaking hyphen is useful for phone numbers, web addresses, email addresses or headlines you don't want broken onto two lines. A new Local Toolbar button makes it easy to turn on and off the option to view non-breaking hyphens and spaces.
Non-breaking spaces are a high circle: nonºbreakingºspaces

Non-breaking hyphens are a line: non–breaking–hyphens

Spaces are a dot between the words: spaces·are·a·dot·between·the·words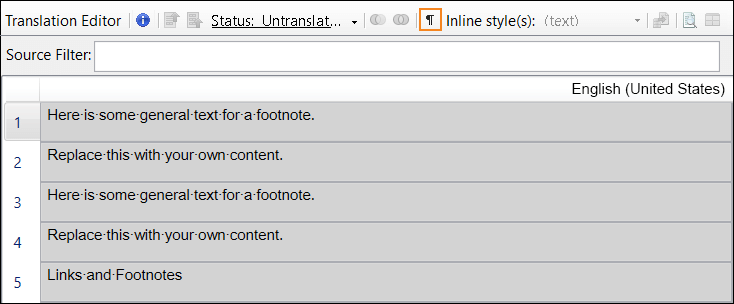 Import Alternate Tag Segments in Translation Memories
A new field in the import dialog allows you to import alternate tag segments in TMX files. The consolidated alternate tag segments in the imported TMX can produce better match results.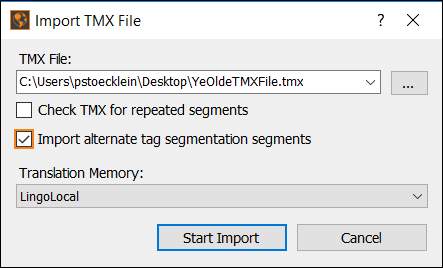 Plus: Bug Fixes, Performance Enhancements and More
Version 10 Release: June, 2016
New Integration with MadCap Flare Streamlines
Translation Workflows
The new multilingual publishing feature in Flare allows for multiple languages to be published in a single output for both print and online content. Added integration includes:
Project Linking and Sync


MadCap Lingo projects are now easily linked within Flare; a sync option performs a diff against the source Flare project

Index Keyword and Glossary Term Sort Orders


Set an alphabetical sort order to indexes and glossaries, particularly useful when a keyword begins with a symbol or if you are using character sets that should be sorted phonetically
Font Mapping


Ensure suitable font usage by mapping source project fonts to supported fonts in your target languages

Language Skins


Used for online outputs, the language skin is used to display the interface in a specific language and control some text-based items such as cross-reference links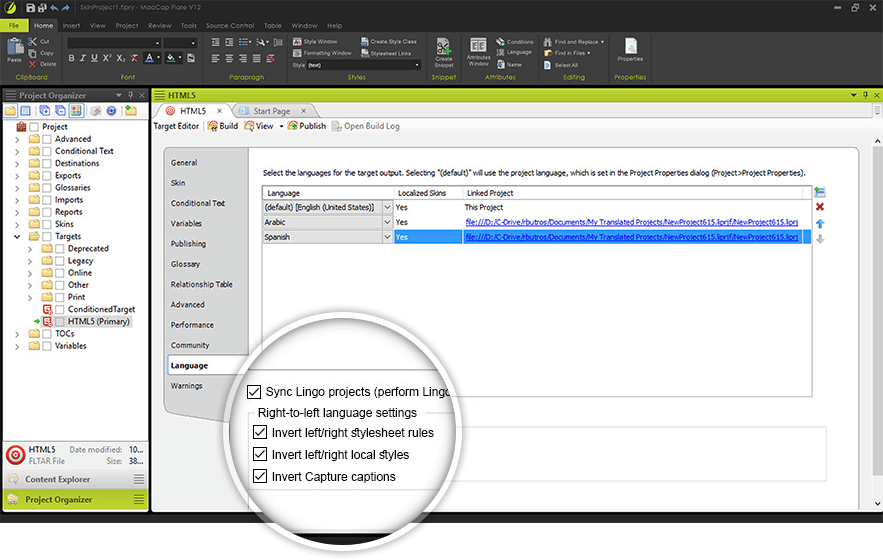 Multiple DITA Enhancements Give Authors Greater Control of What Content Requires Translation; Translators Are Now Provided Better Context for Improved Translations
The DITA translation capabilities have been further expanded and improved to provide a more efficient translation workflow.
Content Reference Support


Similar to how snippets in Flare projects are resolved, content references can be flattened to text to make the translation of content easier

Dynamic Attribute Filtering


Create bundles, or identify only certain strings of content for translation based on an attribute, such as product, platform or audience
DITA Element Types

Support for additional DITA element types, including:

• <alt>

• <glossdef>

• <indexterm&gt

• <author>

• <glossterm>

• <mainbooktitle>

• <desc>

• <ph conref>

• <publisher>

• <xref>

• <related-links conref>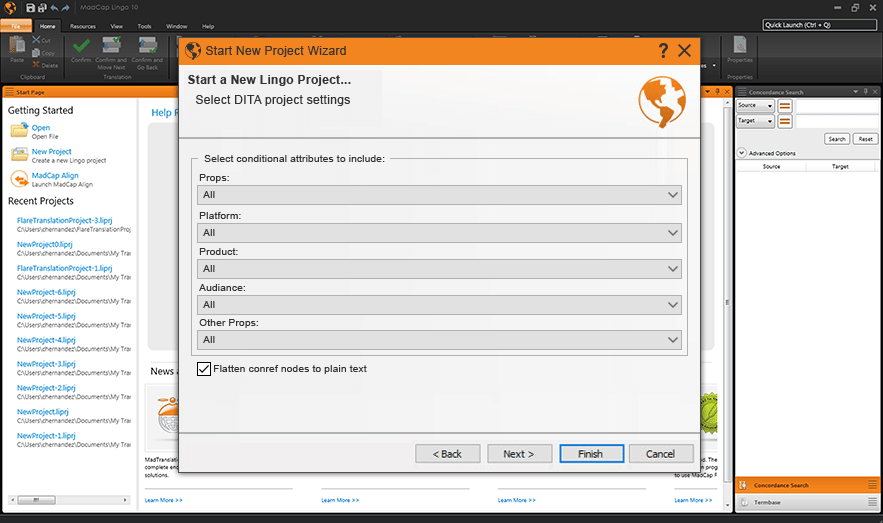 Dynamic Condition and Target Filtering Identifies Content Requiring Translation Quickly and Easily
Now sort and filter content in projects using condition tags (content conditioned for German) or targets for specific output type. Content can be selected and filtered at project creation or at any time while working in the project.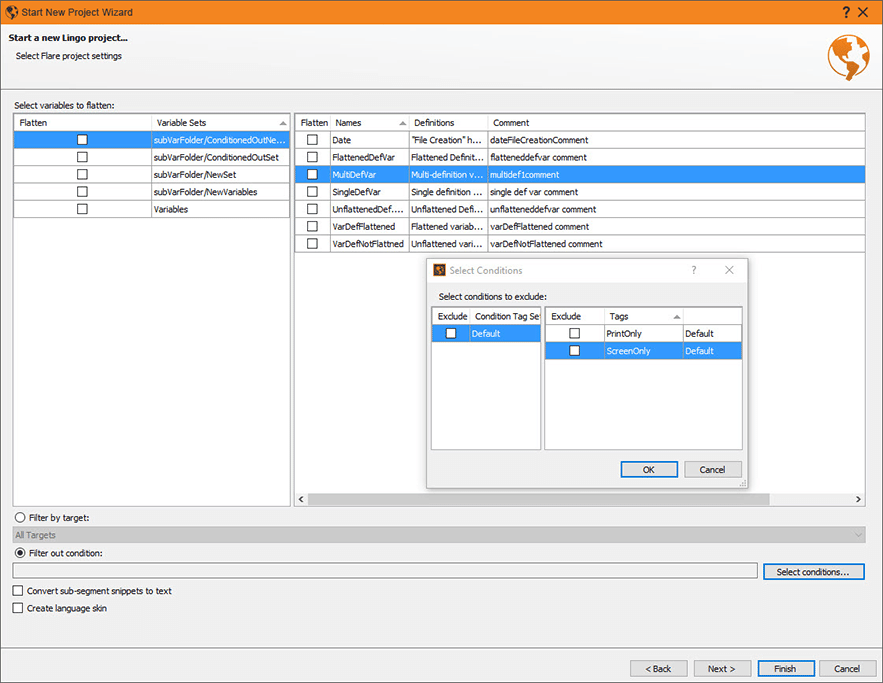 Improved Translations with Snippet and Variable Flattening
The flattening of text elements such as snippets (chunks of content) and variables (such company name, date or product version) allows for cleaner source language translations.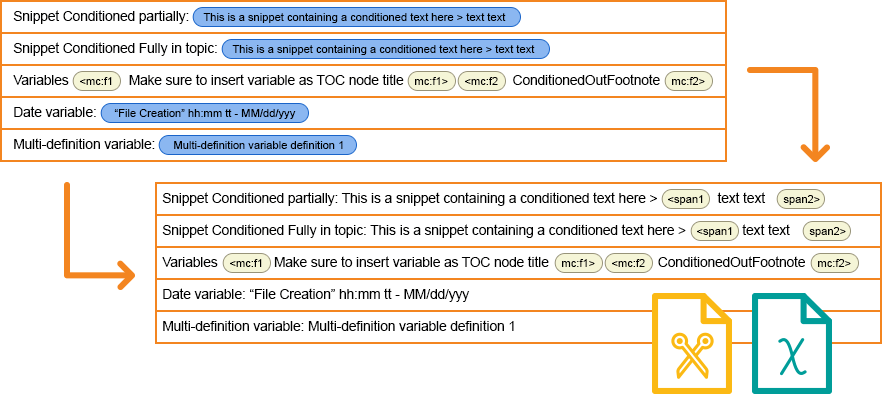 Integrated Source Control Support, including Subversion, Git, Team Foundation Server and Perforce
In addition to native support for all source control applications, MadCap Lingo provides integrated support for the following source control applications:

Batch and Multi-Language Image Replacement
Replace images within a project, or create a batch to replace multiple images at once, without needing to retranslate their callouts.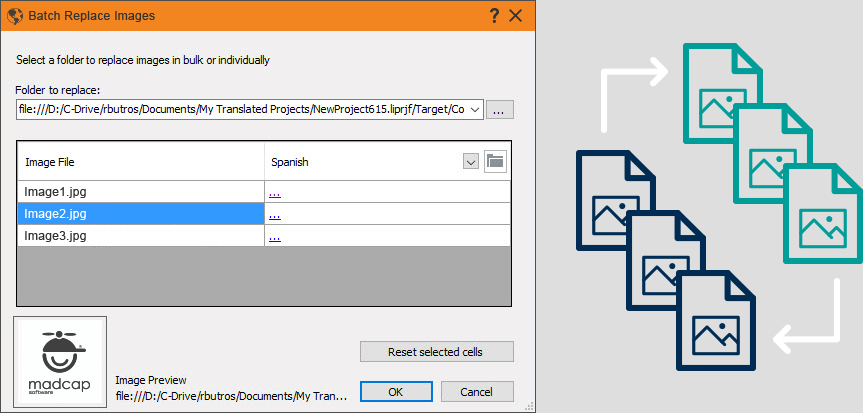 New File Support, including Support for Unrecognized
File Types
Added file support for the latest version or Word, Excel and FrameMaker®. Plus import any unknown file type as a text file, ideal for uncommon or custom file extensions.

Redesigned Translation Statistics and Quality
Assurance Reports
All-new reports make it easy to review translation statistics. Expanded QA reports provide additional insight into project quality such as formatting inaccuracies, repeated segments, or termbase errors.

New Table of Contents View Pane
A table of contents (TOC) view pane makes it easier to find specific information within a project.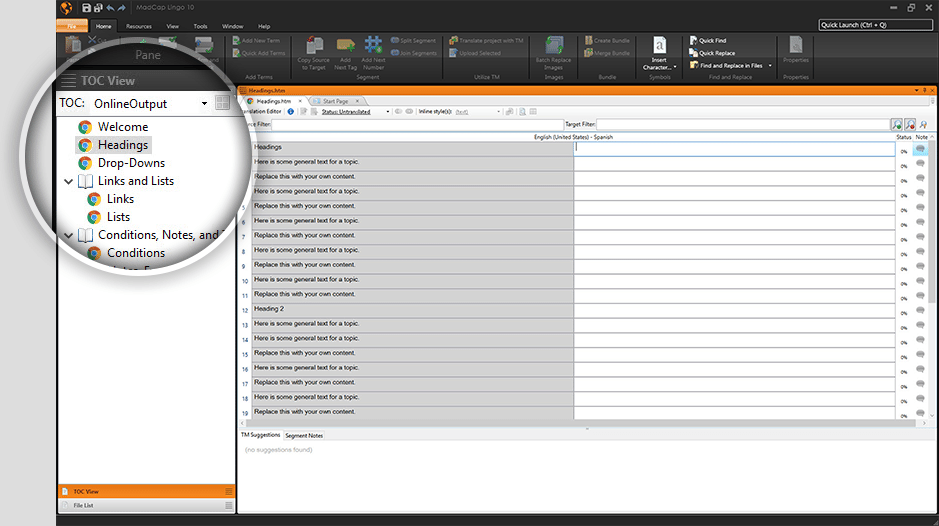 More New Features and Enhancements
64-Bit Support
Dictionary and Spell Check Enhancements
Smart Quotes Support
Translation Editor Enhancements
New Project Wizard
Export Project Enhancements
New Project Properties Dialog
Current Customer? Upgrade to the Latest Version of MadCap Lingo for Just $399.
If you are a current customer looking to upgrade your current version, you can do so from any previous version for just $399. Click below to see what features and enhancements have been added to each release.
See What's New in the Online Help | Continue to Lingo Overview
Ready to Get Started?
Our 30-Day Trials are Free and Fully Functional.