The Premier Technical Communication
and Content Strategy Conference
October 8-11, 2019 | The Marker Hotel
Location: A Venue Located in the Heart of Dublin's Vibrant Technology Sector
The Marker Hotel | Dublin, IRELAND
Featuring an ultra-modern checkerboard facade, The Marker Hotel overlooks Grand Canal Square in the trendy Docklands business district, directly opposite Bord Gáis Energy Theatre. Enjoy all that Dublin has to offer while you're here for the conference – you'll find this contemporary destination hotel pairs perfectly with Ireland's rich history and culture.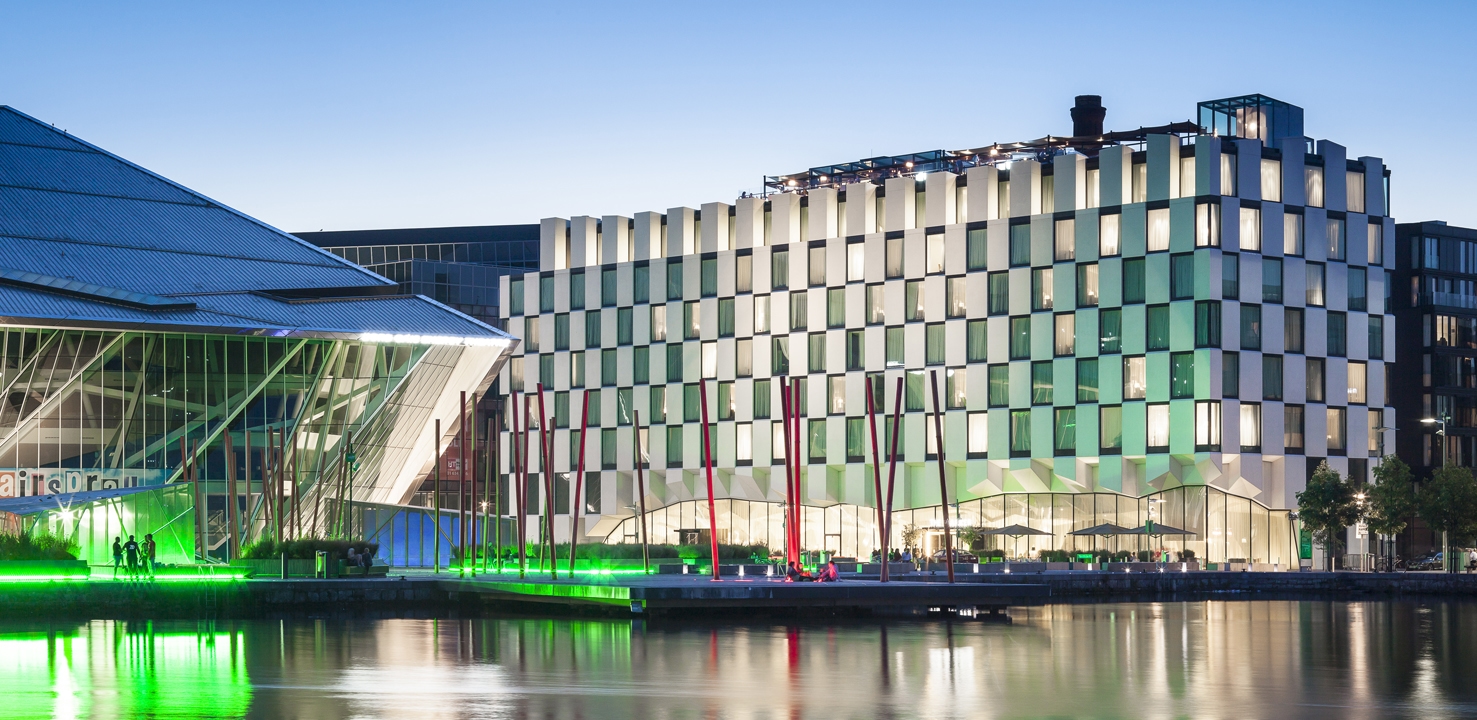 Staying at the
Marker Hotel
The Marker Hotel in the Docklands is one of Dublin's most luxurious five star hotels with exceptional standards of service.
The Marker Hotel features:
Sophisticated Event Space: A true five-star experience, the hotel features state-of-the-art facilities and an experienced team of caterers and event planners.
The Brasserie: Recently awarded "Best Hotel Restaurant in Dublin" by RAI, the Brasserie focuses on Irish, locally sourced produce.
The Marker Bar: Boasting its own unique style and ambience, the Bar is a great place to unwind.
Rooftop Bar and Terrace: The Rooftop Bar & Terrace truly sums up The Marker – stylish, understated and distinctly different.
Spa, Gym & Wellness Facility: Featuring an infinity pool, sauna, eucalyptus infused steam rooms and award-winning spa treatment options.
Book Your Stay and Save
Save almost 25% per night with a special room rate for MadWorld attendees.
The Marker Hotel:
Grand Canal Square, Docklands,
Dublin 2, D02 CK38, Ireland
MadWorld Conference
Room Rate
Book Now
To book your stay, book securely online using the link above, or contact The Marker Hotel reservation team by phone at +353-1-687-5130 or email reservations@themarker.ie and reference the MadWorld conference – reference number 382086.