Chad Kreiger
Publications Specialist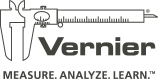 @ckreiger1www.linkedin.com/in/chad-kreiger-33324a7/
Chad Kreiger, Publications Specialist, Vernier Software & Technology, leverages MadCap Flare to publish lab books, product guides, and user manuals. With more than six years of Flare experience, he helps develop Flare implementation strategies, optimizes content for print and web-based outputs, streamlines workflows, and troubleshoots issues. 
Sessions Presented by Chad Kreiger:
Monday, June 4
1:45-2:40 PM
Embracing the Power of Page Layouts
Track 1 MadCap Flare
Page Layouts are integral to any print-based output in MadCap Flare. At their most basic, Page Layouts are used to set text margins, but you can leverage them to do so much more. Along with basic settings, Chad Kreiger, Publications Specialist, will demonstrate some neat tricks to enhance your Page Layouts with the use of variables, snippets, and conditions. Once your Page Layouts are perfected, we'll discuss the reasons for setting your Page Layouts at the target level versus in your TOC. Finally, learn about out-of-the-box solutions for inserting watermarks or images into your Page Layouts, as well as how to use a Page Layout as a topic in your TOC.
Tuesday, June 5
9:30-10:30 AM
Laying the Foundation for MadCap Flare Implementation
Track 1 MadCap Flare • Case Study
Rome wasn't built in a day, and neither was our MadCap Flare project. Chad Kreiger, Publications Specialist, will share the daunting journey of wrangling more than a decade's worth of archaic Microsoft® Word documents into Flare. Learn how we prepared for Flare implementation and how the foundation was laid for migrating more than 10,000 documents from our vast collection of lab books and user manuals. We will discuss pre-Flare implementation steps, key milestones in the implementation, time-saving decisions we made regarding conditions and multi-channel publishing, and how the power of Flare empowers users to manage diverse content.