Cutting-edge technical authoring and publishing for today's technical writers and content developers.
MadCap Flare 2020 vs. Adobe® RoboHelp® 2019
Our comprehensive guide helps you understand the key differences between MadCap Flare and Adobe RoboHelp® 2019. View the full chart below to compare features such as authoring, leveraging existing content, team collaboration, and more.
This detailed functionality comparison has been prepared by MadCap Software. The views, opinions and feature comparisons expressed in this document are based solely on MadCap's evaluation and understanding of the RoboHelp® product, reviews from customers and other publicly available information available at the time of preparing this document.
MadCap Flare
Adobe® Robohelp® 2019
Classic & Robohelp® 2019
Download Size

610 MB

1.2 GB
Both Classic and 2019 are installed from one installation

Architecture

Flare offers a completely "open" architecture. It stores all content and project files as XML, making Flare projects transparent and easily accessible. You can easily share, add, remove and edit content and project files in Flare simply through Flare's UI or by using External Resources, Scripts Windows Explorer (or other means).

RoboHelp® is not aware of files added via Windows Explorer (or other means). You have to import content files through the UI even if they already exist in the project's file structure.

RoboHelp® 2019 Content / Project Architecture has improved.

Files now appear in content explorer when you add them externally.

Animated Tutorials/Demos

Full integration with MadCap Mimic. Tutorial and demo files created with Mimic can be used in Flare projects and they can share Flare project attributes, such as Variables or Conditional Tags. If you need to customize your documentation for multiple customers, you can create a variable called "Customer Name". This variable can be used in your Flare content and can also be used in your Mimic built tutorial/demo files. When it is time to publish documentation for "XYZ Corp" you do a simple variable definition once. Both your Flare content and your Mimic content are automatically updated for that customer.

Supports Captivate movies. The integration between the two is limited. There is no support for project or build variables.

Reports and Project Analysis

Previously, there were a few project analysis options available from a dropdown in the View ribbon. In this version, most of the features from the MadCap Analyzer program have been integrated into Flare. This dramatically increases the number of analysis features available in Flare. As a result, there is a new Analysis ribbon where you can access these features.

Project Analysis Scans go well beyond just reporting, it finds and helps correct critical issues, makes suggestions for content reuse, helps clean up redundant formatting, styles and much more.

RoboHelp® only offers a limited number of 'static' textual reports.

Translation and Localization Workflow

Flare Project files are entirely in XML so you can send your entire project off to be translated, not just the output. Since all of the project files are XML, you can easily use any existing translation process that you may have in place using any of the industry leading translation tools, or you can use MadCap Lingo.

Flare also offers a Project Export Feature that allows you to export a project based off of, a target, condition, file tag and more. This allows you to send only the files off that are marked for translation or used in a specific target.

MadCap Lingo is a powerful, easyto-use translation environment tool (TMS) designed to assist technical writers, documentation specialists and professional translators in the translation and localization process.

To the best of our knowledge, Adobe has no product similar to MadCap Lingo nor does RoboHelp® integrate with any third party translation memory tool to the same extent as Flare, MadCap Lingo and Project Packager.

Plugin API

A plugin API lets you integrate Flare with other tools or applications using DLLs that you produce. For details on creating DLLs for integration with Flare, visit our website.

RoboHelp® offers extend script which is more of a scripting language used to automate repetitive tasks, etc. To the best of our knowledge, RoboHelp® offers no API to facilitate integration with other applications or tools.

Templates Designed for Single-Sourcing

If you need samples or a project to get you started, Flare includes several templates that are specially designed to increase efficiency. Each is designed with a specific output (or multiple outputs). Choose from Knowledge Base, Online, Online and Print, Policies and Procedures, User Guides, Product Fold-outs and many more. Click here to view the gallery of templates.

RoboHelp® offers only a few basic samples.

Internal Help System

When you search for help from Flare, you can search the help system for the current version of Flare. Help is also available in additional resources, such as the online Help, MadCap forums, MadCap blog, and an active community of Flare user groups.

RoboHelp® 2019 Classic includes internal help as well as online help.

RoboHelp® offers Adobe Community Help. When you search for help on RoboHelp® you may find yourself presented with web pages, articles, blogs and other things that have little or nothing to do with your search or even RoboHelp®.
RoboHelp® 2019 only offers online help. RoboHelp® offers Adobe Community Help. When you search for help on RoboHelp® you may find yourself presented with web pages, articles, blogs and other things that have little or nothing to do with your search or even RoboHelp®.

Controlled Language/Simplified Technical English Support

Flare allows for controlled language support through HyperSTE and Acrolinx. Simplified Technical English standardizes vocabulary and style to improve consistency, eliminate ambiguity and reduce complexity.

RoboHelp® has no such support.

Word Count Report

A new report has been added to Flare that lets you see how many words each target produces.

Count words by file, by target, by project.

This can only be done using a 3rd party script

Agile Release Cycle and Updates

MadCap Software follows an agile release cycle with multiple major updates and releases per year.

Historically, Adobe® typically only has a major release every 18 - 24 months (fewer and less frequent updates often make it difficult to support newer technologies such as OS and web browser updates as they become available).

Responsive Authoring

Allows users to create responsive content.

The benefit of putting your content into such a grid is that it allows it to shift and be responsive to screens of different sizes.

RoboHelp® does not offer any kind of responsive authoring environment.

Advanced Native Print Support

Flare is a powerful single-sourcing tool with one of the strongest print engines in the industry. Author and output advanced print documents using:

Absolute Positioning with Text Flow
PDF Image Support
Cross-References
Running Header/Footer Variables
Lists of Figures and Tables
Auto-numbering
Page Layouts
CMYK Support
And much more...

Print output in RoboHelp®Classic does not support advanced features such as cross-references, widow orphan control, short-line elimination, CMYK, etc. It also is dependent on being generated through Microsoft® Word.

Print output in RoboHelp® does not support advanced features such as cross-references, widow orphan control, short-line elimination, CMYK, etc.

Source Control Integration

Provides direct connectivity with Microsoft® Team Foundation Server, Perforce, Git and Subversion allowing you to work with Flare projects stored in these source control environments without a third-party plugin.

RoboHelp® 2019 Classic only integrates with RoboSource Control or to other source control software through the Microsoft® SCC API. It also plugs into SharePoint.

RoboHelp® 2019 only has support for Sharepoint and Git

Micro Content Authoring

Built in micro content editor allows authoring and reuse of existing content to create new machine and AI-ready micro content. Editor also provides options for full control over generated micro content in the output.

RoboHelp® does not offer micro content authoring abilities.

CSS Variable Support

Flare fully supports CSS variables to help improve stylesheet readability and ease of use when making updates.

RoboHelp® Classic does not support CSS variables.

RoboHelp® does not offer ability to work with CSS variables in the UI but the editor supports rending styles using css variables.

Salesforce® Knowledge

Ability to publish directly to Saleforce® Knowledge and Lightning using the MadCap Connect plugin for Salesforce®.
The plugin also offers multilingual support.

RoboHelp® has no such support.

Zendesk Help Center

Ability to publish directly to Zendesk Help Center using the MadCap Connect plugin for Zendesk. The plugin also offers multilingual support and Zendesk theme support.

RoboHelp® has no such support.

Collapse Tags in XML Editor

Flare allows you to collapse whole blocks of content in the editor making it easier locate and edit a specific part of the content. Any block element or heading group can be collapsed.

RoboHelp® 2019 limits collapsing in the editor to expanding text and dropdowns.

Code Snippet

Flare allows for easy addition of code snippets with the Code Snippet Editor. The code snippets also include automatic syntax highlighting based on a selected coding language that works for all output types.

RoboHelp® 2019 does not offer a code snippet editor nor syntax highlighting for code in the output.

Micro Content and Snippet Conditions

Snippet Conditions are special condition tags that you apply to content within Snippets at a Topic level rather than a build target level. With Snippet Conditions, you can separate certain Snippet content so that it displays in some Topics or Master Pages but not in others. This allows you to use one Snippet for many purposes, rather than having to create multiple Snippets.

Micro content conditions are special condition tags that you apply to linked micro content responses. This allows you to single source and reuse only the content you want from existing snippets and topics to be used for micro content.

RoboHelp® has no such support.

Micro Content and Snippet Variables

You can override definitions for variables in snippets. This can be done at the topic level, snippet level or micro content level. This gives you more ways to customize your snippets.

This also is beneficial for single-sourcing because you do not need to create multiple versions of the same content or convert content to text.

RoboHelp® has no such support.

Find and Replace Text and Elements

Find and replace elements windows allows any user to quickly find and make changes to tags, classes, attribute, and more. Together with the Find and replace text window that works on any project file type, users can quickly update their documentation to a new structure or clean up content after an import.

Find and replace in RoboHelp® is limited to only certain file types and there is no support for find and replace elements.

Field-Level Help

Associate micro content with CSH IDs and use it for field -level or embedded help.

RoboHelp® does not have micro content to support field-level help.

Hosted Private Output

MadCap Central supports hosting private outputs that require a login in order to view the output. Easily customize the look of the output from Flare and Central.

Adobe Experience Manage is required to limit access..

ServiceNow® Knowledge

Ability to publish directly to ServiceNow® Knoweldge Base using the MadCap Connect plug-in for SerivceNow®. The plug-in also offers multilingual project support.

RoboHelp® has no such support.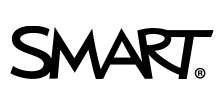 SMART Technologies, Interactive Display Innovator, Replaces Adobe® FrameMaker® and RoboHelp® with MadCap Flare to Speed Delivery of a Responsive HTML5 Support Site and PDF Guides
"Thanks to Flare, we're able to create and deliver content in one place instead of using two different tools, which has allowed us to save a tremendous amount of time."

Ken Schatzke
Senior Technical Writer | SMART Technologies
Read The Success Story
"MadCap Flare all day, every day over Adobe RoboHelp. I used RoboHelp exclusively for seven years. Switched to Flare five years again and never looked back!"
Sallie Leo
Division of Child Support Services, DES, State of Arizona
Ready to Get Started? Upgrade Your Content Development Workflow with MadCap Flare.
Contact us today to schedule a demo or learn more about upgrade options.