Cutting-edge technical authoring and publishing for today's technical writers and content developers.
Micro Content Authoring Adds New Enhancements for Improved User Experience
Only MadCap Flare gives you the ability to go beyond topic-based authoring with built-in micro content authoring.
Watch the Video
CONTEXT-SENSITIVE HELP (CSH) IDENTIFIERS
Associate context-sensitive Help identifiers (IDs) with micro content phrases, ideal for field-level or embedded Help.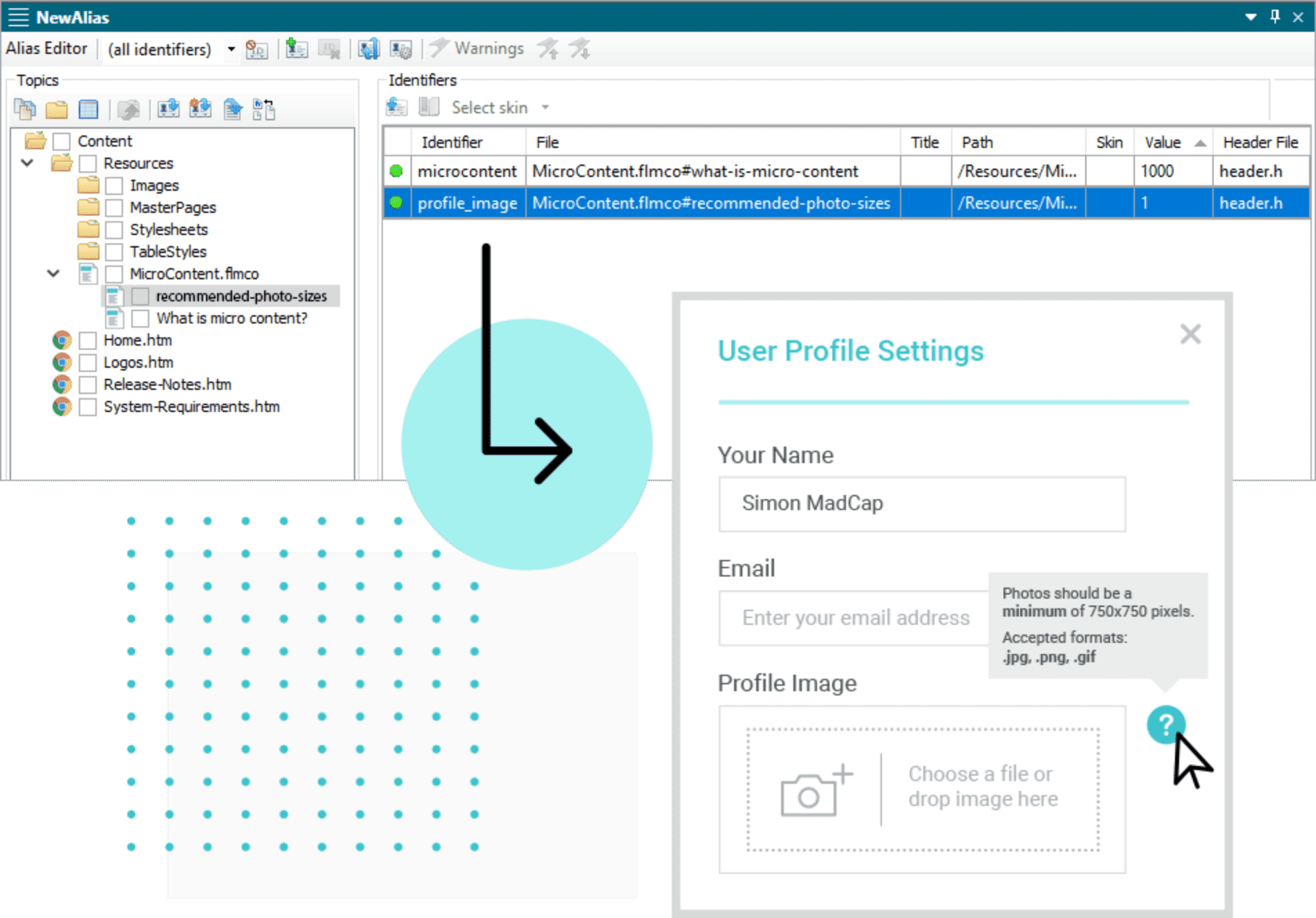 My company is in the process of converting all in-app Help to micro content using the new context-sensitive IDs. It's amazing! Now we can control tool tips and in app help from within Flare!
Paul Pehrson | Sr. Information Developer, Venafi
Micro Content Conditions
Micro content conditions allow you to show or hide certain content depending on where it is being viewed (e.g., in a topic or as micro content in search results).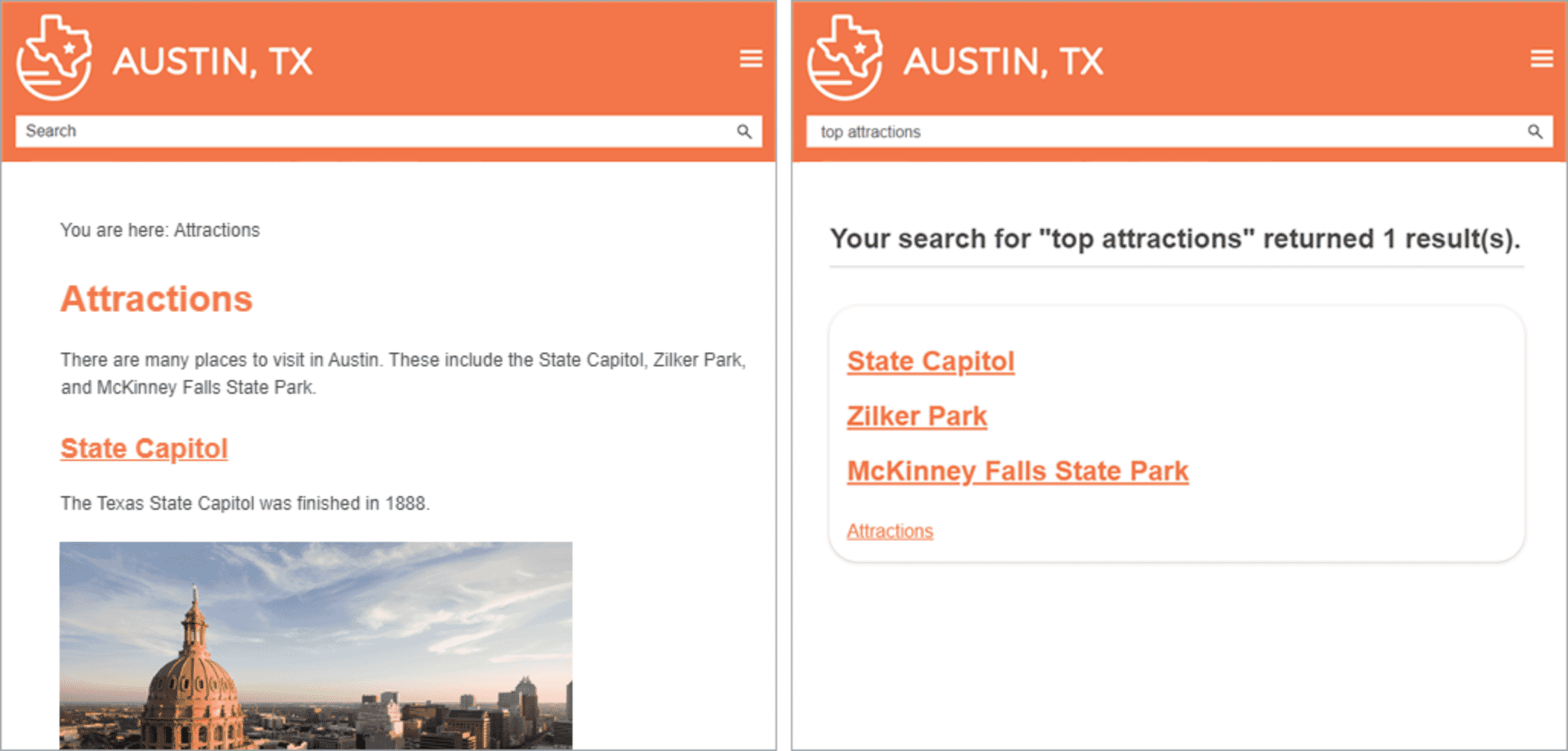 ADDITIONAL ENHANCEMENTS
Additional new enhancements to micro content authoring include the ability to apply conditions to micro content phrases, allowing you to separate which phrases should be included in different outputs, the addition of micro content variables, as well as the ability to edit properties for micro content phrases.
Host and Publish Secure Private Output with Password Protected User Access in MadCap Central
You can now host and publish private output that requires a user to log in using an email address and password credentials. Without credentials, users cannot access the site, making this option ideal for internal employees or customer documentation that should not be accessed by the public.
Creating API Documentation Has Never Been Easier: Now Add Code Snippets with Syntax Highlighting in Dozens of Coding Languages
A new Code Snippet Editor allows you to easily create and insert code snippets into your documentation in dozens of coding languages, such as JavaScript and CSS. Syntax highlighting and numbering makes it easy for your users to view the code snippets.
Watch the Video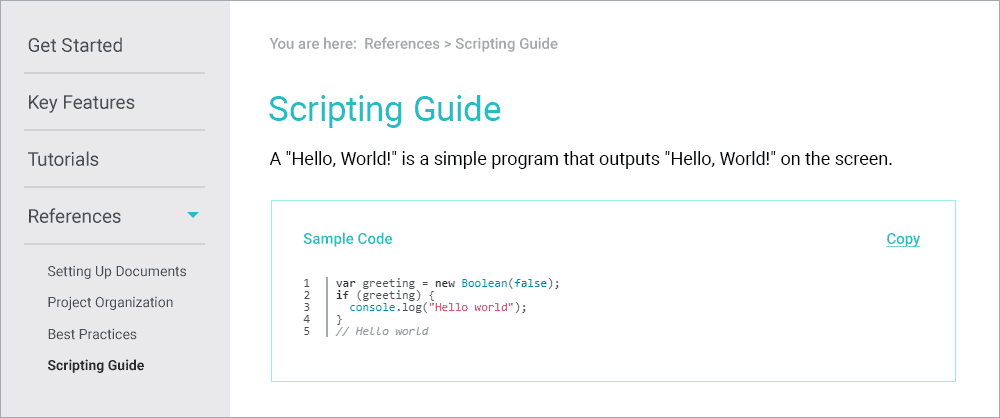 A built-in code snippet editor, syntax highlighting, and a copy button – brilliant! And the fact that it works great in print outputs is a game changer for MadCap Flare 2020.
Shahrooz Kamali | Senior Manager, Technical Documentation, Plex Systems
Publish Your Single-Sourced Content to ServiceNow® with the MadCap Connect Plugin
The latest MadCap Connect plugin adds publishing capabilities to ServiceNow®. Publishing your Flare single-sourced content to ServiceNow® knowledge bases is quick and easy.
Major Enhancements to Find and Replace: Find Text and Find Elements
Significant enhancements have been added to the Find and Replace feature, including the ability to find specific elements in your content such as changing all H3 tags to H2, or replacing the "Mobile" conditional attribute with "Tablet" and much more.
Watch the Video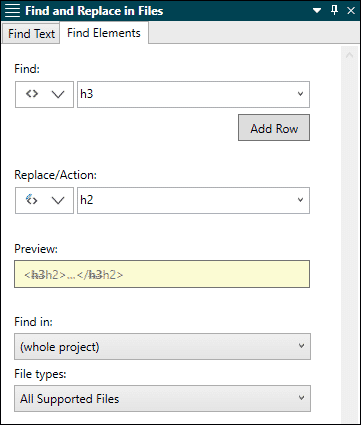 The new Find and Replace Elements functionality in MadCap Flare 2020 makes it so much more efficient to do extensive updates to your topic markup. You can now easily search for elements such as a Tag, Class, Style ID, Inline Formatting or Attribute, and update them at scale.
Daniel Ferguson | Founder & President, Smart Output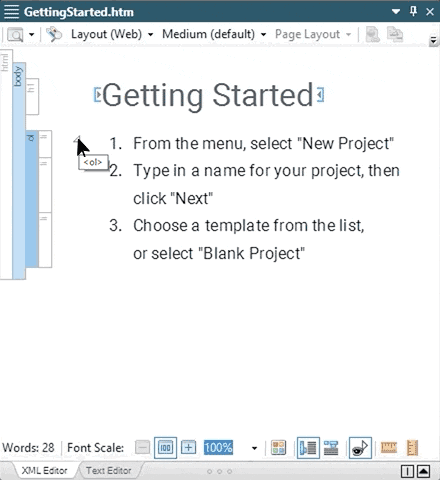 Authoring Improvements with Collapse and Expand Tags in the XML Editor
When working in the XML Editor, you can now collapse or expand tags (i.e., chunks of content) to make it easier to view and find content in long topics.
Watch the Video
Converting Microsoft® Word Files Has Never Been Easier with Effortless Drag and Drop and a Completely Redesigned Import Wizard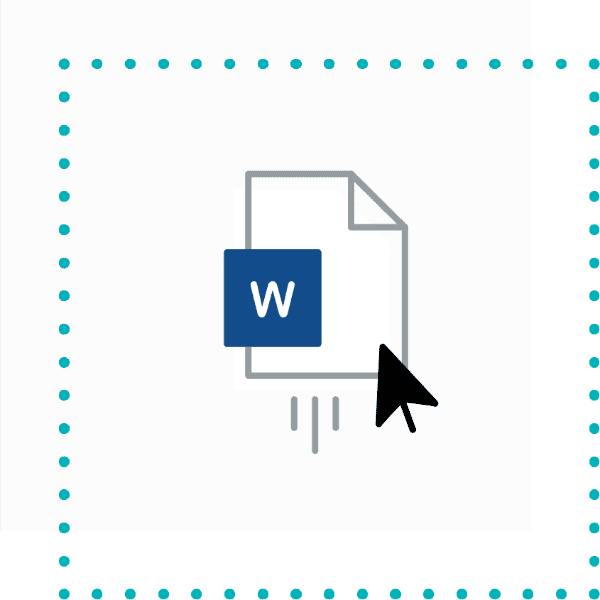 New Drag and Drop
Drag and drop any number of Word files directly into the Content Explorer for a simplified content import workflow.
Watch the Video
New Import Wizard
The new import wizard simplifies the process of importing Word files, and adds new options to streamline the conversion process.
The new General page has been simplified. The new Styles page combines multiple pages from the old wizard into one. The Advanced Options page has been reorganized and formatted, and includes some additional new options.
Watch the Video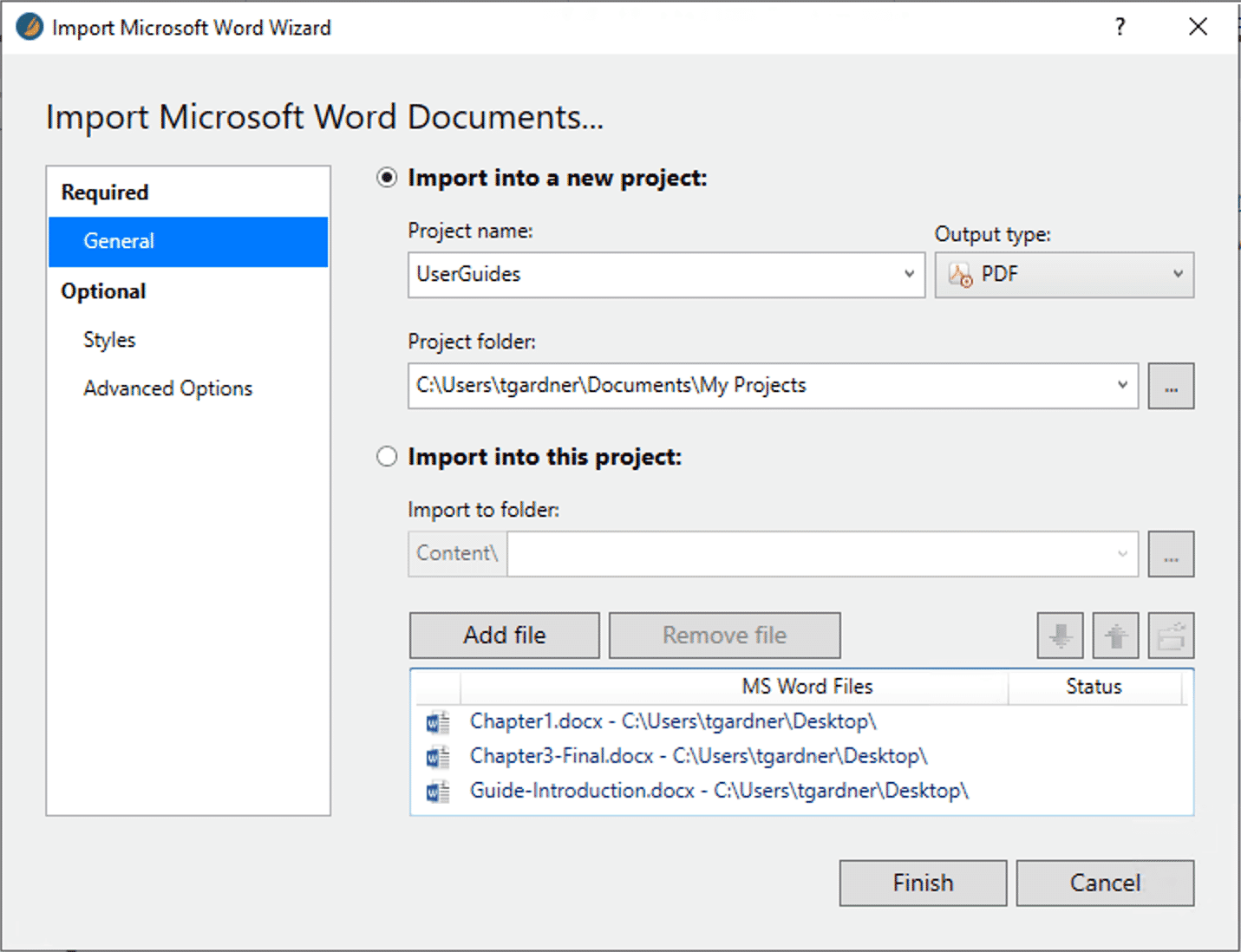 Drag and Drop Any File Directly Into Flare for Simplified Content Import
In addition to Microsoft® Word files, you can drag and drop any file type, such as image files or PDFs, directly into the Content Explorer.
Watch the Video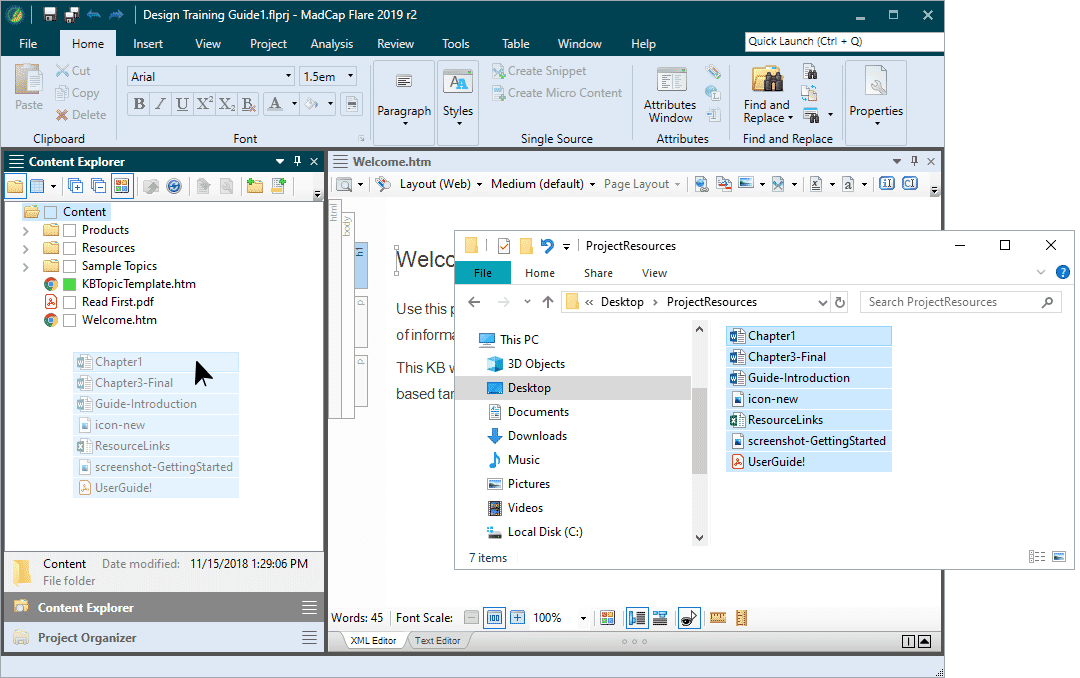 Continuously Improve Your Content, Customer Satisfaction and ROI with the Only Data Analytics Solution Built for Your Documentation
Are your end users finding the content they need? How many times did a user search for content that provided no results? Should you create micro content for particular search phrases? All of these critical questions can be answered with data analytics on your Flare-generated content.
Don't "drive blindfolded", take the guessing out of your content quality strategy
Easy set up in just minutes so you can start gathering data analytics immediately
Track usage on any hosted website or desktop output
Content can be hosted anywhere, not just with MadCap Central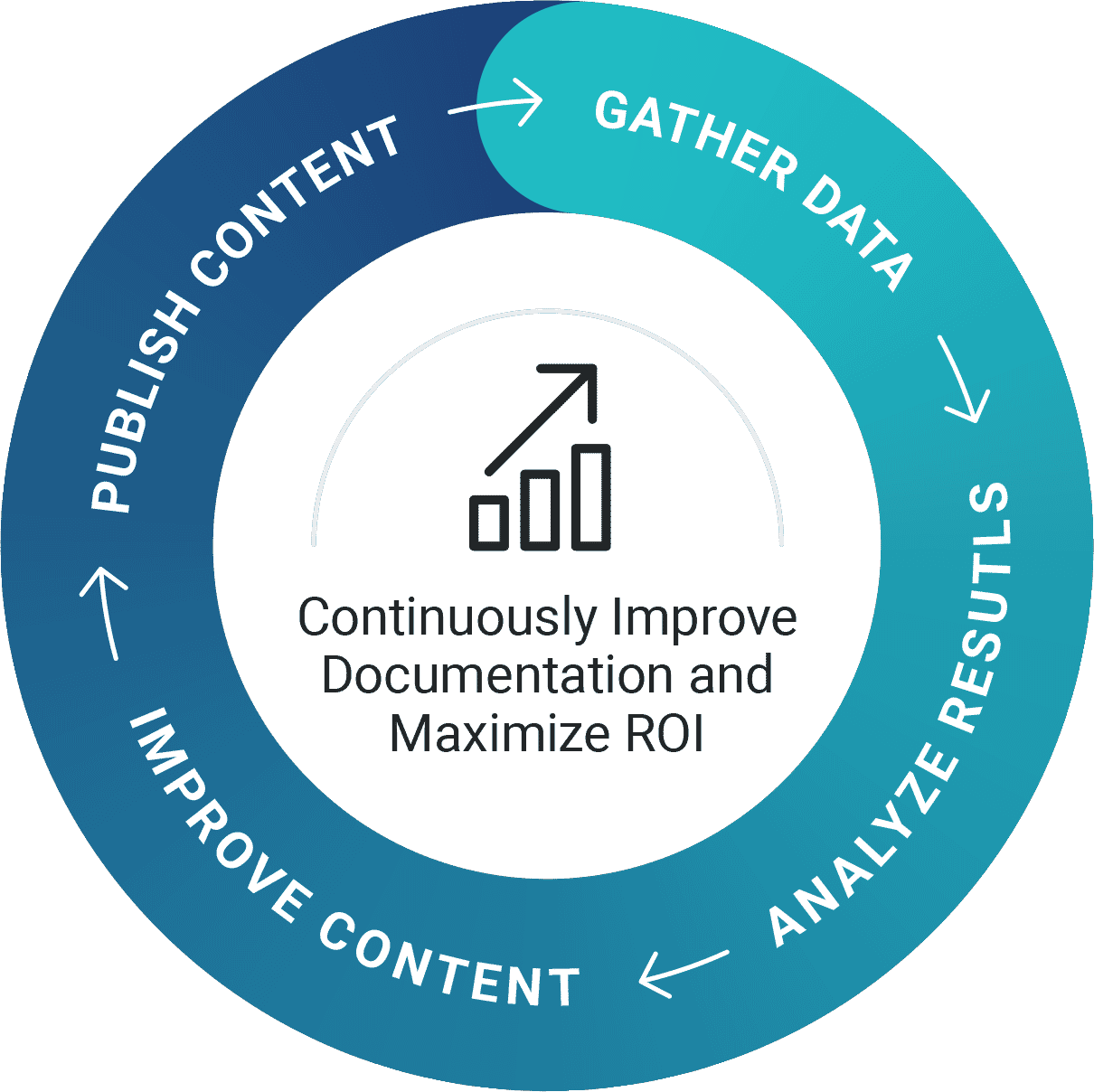 Analytics Reports Available
Search
Search Queries
Search Queries with No Results
Content
Topic Views
Context-Sensitive Help Calls
Demographics
Browser and Operating
System Statistics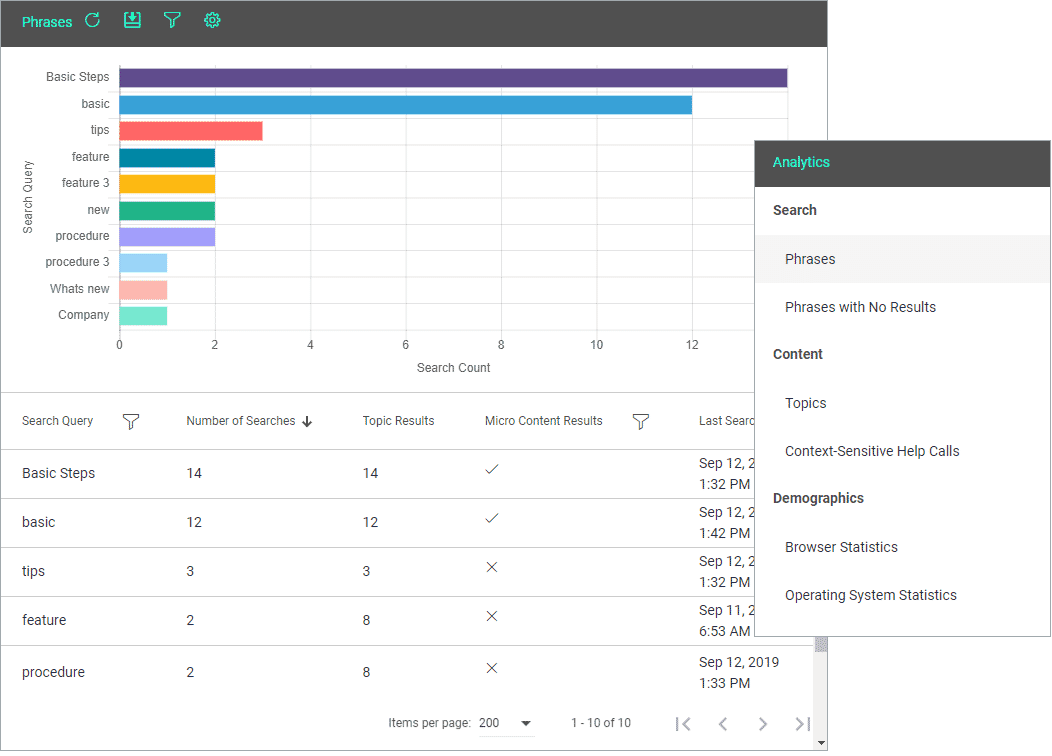 We use the output analytics feature in MadCap Central and find it easy and convenient. We use the analytics for all of our MadCap Flare projects, regardless of whether they are hosted with MadCap Central or not.
NIGEL LONGLEY | Learning Material Consultant, Construction Industry Solutions Ltd (COINS)
Direct Publishing from Flare to MadCap Central
You can now publish your output directly from the Flare application to MadCap Central. Following this step copies your Flare output files directly to MadCap Central, and does not set the output to "Live".
Responsive Content Personalization Based on Device and Format
In addition to making your HTML5 output responsive based on device, you can now dynamically change the content itself (text and multimedia) based on the format. Text, images and video can now be automatically changed based on screen size and format to provide the most appropriate and personalized content to your end users.
Watch the Video
Now Import Atlassian Confluence® Files
You can now import Atlassian Confluence® content – directly from Confluence cloud and self-managed servers.

Zendesk® Publishing Enhancements
You can now publish to alternate brands in a multi-brand account in addition to new options for article visibility and management.
Accessibility Improvements for HTML5 Output
Several new accessibility enhancements have been added to HTML5 output, including keyboard navigation, Accessible Rich Internet Applications (ARIA) tags, the ability to "Skip to Main Content" using the Tab button, and more.
FrameMaker® 2019
Import Support
Flare now supports the import of
FrameMaker® 2019 files.
2019 release:
April 2018
Micro Content Authoring Powers Search, Feeds Chatbots, Enhances Virtual & Augmented Reality Applications, and More
Publish Flare Content Directly to Zendesk
CSS Variables Reduce Clutter, Save Time and Ensure Consistency in Your Stylesheets
User Interface Localized in Chinese
Enhancements for Elasticsearch
User Interface Improvements
Redesigned Start Page for Easy Access to Recent Projects, Pinned Favorites and More
Updated Project Library and Templates
2018 r2 release:
october 2018
Source Control Enhancements for Git, Including Branch Merging and Revert Commit Support
Security Improvements for HTML5 Output
jQuery 3.3.1 Support for Online Outputs
Bind Your MadCap Central Projects Securely Using the HTTPS or SSH Protocol
2018 r1 release:
may 2018
New Cloud-based Editing with MadCap Central for Streamlined Contribution and Review
Extend Your Search with Powerful Elasticsearch for HTML5 Output
The Power of MadCap Analyzer Is Now Built Into MadCap Flare
A New Side Navigation HTML5 Output for Improved SEO and User Experience
MadCap Connect for Salesforce Improvements, Including Support for Multiple Languages and Salesforce Lightning
Enhanced User Experience with Automatically Synchronized TOCs
New Support for SharePoint 2016, SharePoint 365 and Team Foundation Server 2018
MadCap Mimic and MadCap Capture Now Bundled Free with MadCap Flare
2017 r3 release:
october 2017
New Style Inspector to View and Edit Your CSS Properties
UI Enhancements for the Stylesheet Editor, Previews and More
Advanced Microsoft® Excel Import
Text Analysis for Readability, Average Sentence Length and More
Thesaurus Support
New Responsive Top Navigation Templates
2017 r2 release:
May 2017
Salesforce Integration
Google Search Integration for Custom Search Engine (CSE)
Faster Compile Times
Top Navigation and User Experience Enhancements
FrameMaker® 2017 Import Support
Favicon Support for HTML5 Outputs
2017 r1 release: January 2017
MadCap Central Integration for Powerful Cloud-based Content Management
Live Dynamic Preview Window for Your Output Including Print, HTML5 and More
Pin Your Variables for Quick and Easy Access
All-New Clean XHTML Output
Associate Conditions and File Tags to New Files
Microsoft® Word Equations Converted to MathML on Import
Synchronization of Topic Title and TOC Entries
Ready to Get Started?
Our 30-Day Trials are Free and Fully Functional.