Responsive HTML5 Skins for MadCap Flare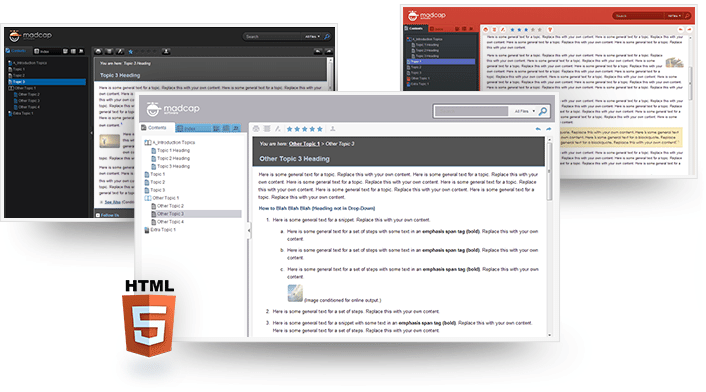 How to Set Up Your New HTML5 Skins
Give your Flare (version 10.0 or newer) web output a new look by updating its skin. To add one of the skins below, please follow these steps:
Step 1: Download one of the skins below or download all skins here.
Step 2: Extract the Flare skin file(s) from the zip file.
Step 3: From within Flare, select the Add Skin item on the Project menu.
Note: The MadCap Software logo acts as a placeholder only. Any company logo can be inserted in its place.
---
---
Have a Skin You Would Like to Share?
Thank You. Your Flare Skin Has Been Submitted.
We will contact you should we have additional questions regarding your submission.
Close this window