Case Study Library
Learn how companies are using MadCap Software to increase productivity, reduce costs, and streamline content delivery.

Featured Case Study:

Zurich, Switzerland | Financial Services Software
Avaloq, a Leader in Integrated Banking Solutions, Replaces Legacy Content Management System with MadCap Flare to Produce Modern HTML5-Based Online Help
"We had thousands PDF documents we needed to produce for the Avaloq community, with hundreds of documents published per release across at least 10 different document types. Our CCMS was slow and sometimes unusable; it was becoming increasingly inefficient to make documentation updates and produce complete doc sets for each release."
–Jeremy White, Head of Technical Communication, Avaloq
"As Avaloq's agile approach means more frequent software deliveries, MadCap Flare gives us the flexibility and usability to deliver richer content faster and more frequently, and helps us quickly align with product and company changes."
–Jeremy White, Head of Technical Communication, Avaloq
Financial Services Software
MadCap Flare • MadCap Contributor

Read Case Study
Avaloq is a leader in core banking software and digital technology, and a provider of software as a service (SaaS) and business process as a service (BPaaS) solutions for banks and wealth managers. Headquartered in Switzerland, Avaloq has branches in the most demanding financial centers worldwide and serves over 150 banks and wealth managers.
Today, Avaloq relies on MadCap Flare to deliver HTML5-based online Help to its customers. It provides users with a modern web experience that aligns with and complements the company's main website. Using Flare's topic-based authoring and single-source, multi-channel publishing capabilities, Avaloq has streamlined the process of publishing PDFs that accompany the online Help, letting users access information in their format of choice.
We knew Flare would give usability, flexibility, and control back to our writers. We also liked that Flare gave us the functionality we needed at a fraction of the annual charge we were paying for our legacy CMS.

Jeremy White
Head of Technical Communication,
Avaloq
Latest Case Studies:
Case Study Filters (check all that apply) Reset Filters
Industry
Academic
Consumer Products and Retail
Financial and Consulting Services
High Tech
Healthcare and Pharmaceutical
Services
Software
Telecomm
Product
Flare
Contributor
Analyzer
MadCap Lingo
Mimic
Capture
MadCap Pulse
Use
Print
Online
HTML5
Translation & Localization
Polices & Procedures
DITA
Schema ST4
Mobile
RoboHelp®
FrameMaker®
ROI
Word
InDesign
SharePoint®
Team Foundation Server®
Content Management / CCMS
Knowledge Base
Reporting and Analytics
eLearning
Scholar Program
Best Practices
Technical Support
Consumer Products and Retail
Financial and Consulting Services
Healthcare and Pharmaceutical
Services•Flare•Analyzer•Lingo•Print•Online•HTML5•RoboHelp®•FrameMaker®

Writec Relies on the MadPak Professional Suite to Deliver Award-Winning Online Help and Documentation in Multiple Languages for Global Companies
Services•Flare•Analyzer•Lingo•Print•Online•HTML5•RoboHelp®•FrameMaker®

Services•Flare•Print•Online•Translation & Localization•RoboHelp®•ROI

EzGlobe Uses MadCap Flare to Deliver a Consistent Quality Experience across All Languages, Projects 30 Percent Reduction in Engineering Time
Services•Flare•Print•Online•Translation & Localization•RoboHelp®•ROI

Telecomm•Flare•Online•HTML5•Best Practices

Multinational Telecommunications Giant Vodafone chooses MadCap Flare and the team at 3di Information Solutions to create Award-Winning Help Website
Telecomm•Flare•Online•HTML5•Best Practices

Telecomm•Flare•Print•Online•HTML5

Consistent Image Uses MadCap Flare to Deliver Interactive HTML and HTML5-based Product Guides for Customers of Sprint, One of the World's Largest Mobile Telecom Providers
Telecomm•Flare•Print•Online•HTML5

Telecomm•Flare•Contributor•Online•FrameMaker®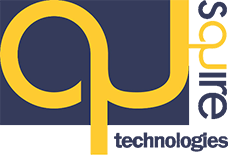 Squire Technologies Chooses MadCap Flare and Contributor over FrameMaker® to Produce Intuitive, Searchable Web-based Documentation
Telecomm•Flare•Contributor•Online•FrameMaker®