MadCap Software is thrilled to announce a new release of MadCap Doc-To-Help. Version 4 adds greater integration with Microsoft® Word, providing enhanced authoring capabilities and functionality. Creating and editing content is easier than ever with all-new dynamic add-in modes that adjusts the Doc-To-Help ribbon based on functionality needs for the document. Builds can now be generated and managed directly from within Word, and new templates for documents such as policies and procedures allow for easy document creation, all out-of-the-box.
What's New in Doc-To-Help 4? New Dynamic Add-In Modes: The all-new dynamic add-in modes automatically adjust the Doc-To-Help ribbon based on the functionality needed for the type of document. Now, when you open a project, the ribbon will adjust to one of the following modes:
Basic: This mode is used when the document is not included in any Doc-To-Help project, the add-in is disabled, or the add-in cannot find the Doc-To-Help project associated with the document. This mode is also used for final output.
Full: This mode is used for all documents included in a Doc-To-Help project.
No Features: This mode is used for templates; new, unsaved documents; and documents with an unsupported format. New Panels: With three new panels – Build, Progress, and Project – users can access features directly within Word, without having to switch back and forth between Word and Doc-To-Help.
New Templates: Need to create policies and procedures? With the new templates added to Doc-To-Help, users can now quickly and easily get started on a project, straight out of the box. In addition, macros have been removed from all templates, and source template functionality has been updated for additional flexibility when creating custom templates.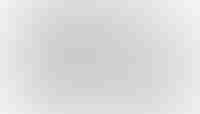 New Themes and Stylesheets: Take advantage of three new project themes – Accordion, Tab, and Responsive - for easy project creation. In addition, new stylesheets have been added to compliment the new themes.
Doc-To-Help also includes a number of updated usability and enhancements and other improvements. To learn more about what's available with Doc-To-Help 4, visit the What's New topic here.
Don't Miss: An Overview of Doc-To-Help + What's New in Version 4
Looking for a hands-on look on the new features and enhancements available in Doc-To-Help 4? Register for our webinar next week, hosted by Justin Bondoc!
Thursday, September 22, 10:00 AM PDT / 1:00 PM EST
Used by content developers, technical writers, HR managers, medical writers, and subject matter experts, Doc-To-Help is ideal for users who want to unlock content stuck in Word and publish to multiple outputs including responsive web, PDF and mobile.
In this presentation, join Justin Bondoc, Product Specialist, for an overview of Doc-To-Help and how it is used to create online Help documentation, policy and procedure guides, eBooks and more. We'll take a look at the new features and enhancements available in Doc-To-Help 4, including the new panels, templates, themes and stylesheets, all designed to enhance the authoring and publishing environment without ever leaving Word.
Presented by Justin Bondoc, Product Specialist | MadCap Software Inc.
Get Started on a Free 30 Day Trial
As is the case with all of our products, you can download a free, fully-functional 30-day trial. Our award-winning technical support team is available to answer any questions by phone or email as you evaluate. Additionally, we can schedule a private demo to provide a hands-on overview, as well as discuss translation and localization best practices for your organization.
We hope you enjoy the MadCap Doc-To-Help 4 release!