Many customer product information groups at Ericsson are dependent on organization and product areas. Ericsson delivers customer product information continuously and in several tracks for a large number of software and hardware products.
Ericsson has a legacy base of information content to be updated but also many new products requiring customer product information. Most content is in DITA format, but does exist in other formats like Excel or PDFs. The other formats have no impact on the reuse rates for DITA.
Ericsson Reuse Expectations
Large potential for reuse in the information content for Ericsson products
Continuous deliveries for many products requires efficient ways of working
Higher quality in the content
Save both time and money
Ericsson measured reuse in different ways to get a complete view both on the reuse in their content content, and to see what potential reuse they had.
Potential reuse:
Measures the reuse potential in output/publication content in a defined content publication
Existing reuse:
Source compared to outputs
References-based reuse KPI in CCMS
Measure what reuse they have in comparing source content to delivered content
Measure what reuse they have directly in the content in the development tool
Reuse KPI in the MadCap IXIA CCMS
Conclusions
Available in IXIA CCMS directly to Ericsson users
Measures on the content in the system (always the latest content)
Large organizations can use the same method and have similar measurements that are comparable
Does not consider conditionalized content
Output: Reuse Report
Reports can be created for different selections of content
The reuse report is exported and saved as a tab-delimited file (.tsv). Can be opened in Excel.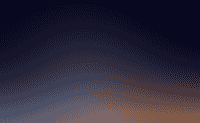 Report Contains:
The reuse is measured as a relationship (%) between unique ID references in the selected content.
Reuse % Overall for all objects referenced by selected bookmaps
Reuse % of Topics for all topics referenced by selected bookmaps
Reuse % of Images for all images referenced by selected bookmaps
Reuse % of Conref for all referable content referenced by selected bookmaps
Name of selected bookmaps (not for selected versions)
Full path to DRM version file (Product/Version)
Key Takeaways
Know what you are measuring and why
Realize that it may take a few years before you have reliable information
Measuring reuse in the short term can be helpful in determining the usefulness of training
Always analyze the reuse results carefully and understand what impacts the measurements before changing anything
Find a balance between how to reuse in your content and maintainability
Want to learn more? Get the recording of our webinar, IXIAtalks: Episode 4, here.