MadCap Flare User Groups bring together local technical writers and Flare users through their shared interest in using Flare. Our new spotlight series features User Groups from around the world, and starts with Liv Wessel, where she discusses her experiences as an organizer of the Cincinnati Flare user group below.
My group, the Cincinnati Flare User Group, has been around for about a year and a half. Starting and managing the group has taken hard work, time, and patience, but it's been worth every minute.  I've gotten more out of it than I ever expected and look forward to every meeting. In this post, I'll share my experiences, the challenges, and how I've kept my group thriving with those who may be interested in joining a user group or starting one of their own.
Starting the Cincinnati Flare User Group
I started the Cincinnati Flare user group after attending MadWorld 2017. I really enjoyed sharing information and experiences with other technical writers, and I didn't want to wait another year to do it again. The group started with me and three other users I met at the conference and has now grown to eleven members, including another Co-organizer, Amy Kearns. My goal in starting the group was to to learn more about Flare, but I've gotten a lot more out of the user group than just a better understanding of Flare.
I assumed a Flare user group would enhance my knowledge of Flare, and it has, but it's so much more. It's introduced me to amazing, talented people, including a user group member that I hired as a freelance consultant for my company. We've helped each other troubleshoot issues by discussing challenges, throwing out ideas, and working together to find solutions. This was especially helpful for me when I was a lone technical writer in my company.
User groups can also be free therapy! Sometimes you just need to vent, and it helps to talk to others who understand the challenges you're going through and can help you celebrate your successes.
In addition, leading a group can help you professionally. It can set you apart from the crowd when you're looking for a new job or a promotion in your existing one, because it shows that you are passionate about your work. If you are a freelancer, hoping to transition to freelancing, or just want to be known in your field, leading a group can also help get you some recognition.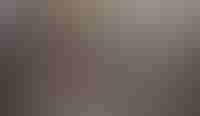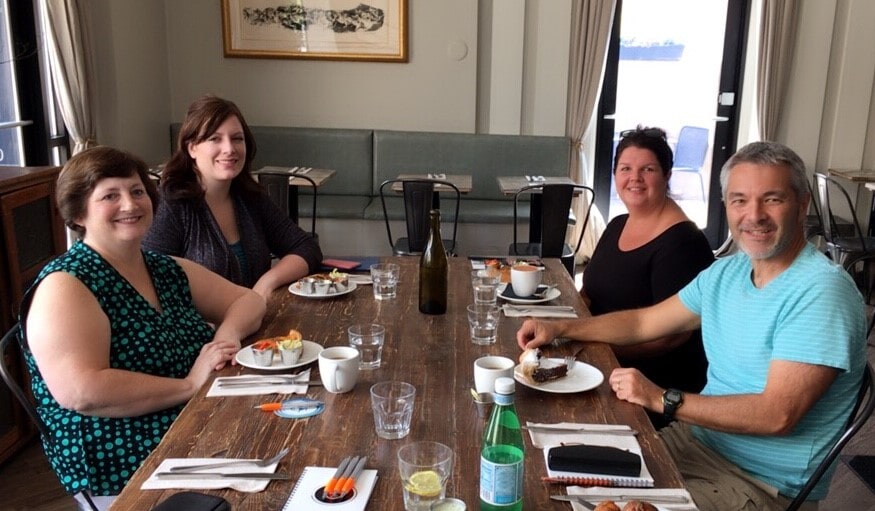 Some of the members of the Cincinnati Flare user group enjoying good conversation and amazing pie at O Pie O.
The Challenges of Maintaining a User Group
Keeping a user group thriving is all about recruiting and retaining members, which can be a challenge. You may have a hard time finding users. Some members may start out enthusiastic, but lose interest. Others may be interested, but can't always find the time to participate. I've learned to fight these challenges by:
Setting regular meeting times so members can put it on their calendar in advance. Decide where and when you'd like your meetings. For our group, we have two remote sessions on the second Tuesday at 7pm every month and then every third month we skip the weekday and meet on a Saturday for a more social, in-person meeting.
Engaging members with good, focused meeting topics, such as topic-based authoring and getting your MadCap Advanced Developer certification. Members will come back to meetings if those meetings are useful. Ask users what topics they are interested in and what they'd like to share. This is a great opportunity to leverage each member's knowledge.
Keeping your Slack channel active. MadCap Software has a Slack channel for Flare user groups, with different channels for cities, topics, and more. It's a great resource for finding new members, or keeping current members involved in the group outside of meetings with recaps and ongoing conversations.
Using social media. Social media can help in two ways by promoting your group to those who may not be familiar with it and communicating with existing members.
Continuing to recruit. A larger, more diverse group means more knowledge and experience brought to your discussions.
Bringing on another organizer or assistant organizer. We all have personal and work lives that can monopolize our time. If you have another organizer, you can balance duties to share the workload or trade off when things get hectic.
A good group organizer can't keep a group going alone. For a group to be successful, the members have to take an active role as well. Let the group members know that they can help their group by sharing their knowledge, suggesting meeting topic ideas, and recruiting other Flare users they know.
Starting your own user group
Ready to form your own group? Follow the steps below to get started.
Check the map on the community page on the MadCap website to verify there isn't a group in your area. If there is an existing group, contact the organizer to join.If there isn't an existing group, click the link on the bottom right of the page to contact the MadCap Marketing team who can invite you to the MadCap Slack community, list your group on their website, and help you promote the newly formed user group.
Get on the Slack community, introduce yourself and let other users know you're starting a group. Half of our user group members came to us via Slack.
Start promoting your group! Create a post on the Users of MadCap Flare LinkedIn group, introducing yourself to the larger community. Set up and start posting on social media accounts, such as Twitter and Instagram. And follow MadCap Software - they'll follow you back and help with promotion.
Starting a user group has been a great experience for me both personally and professionally. I look forward to hanging out with my fellow technical writers and learning new things at every meeting. If there's a Madcap Flare user group in your area, I highly recommend checking it out. If not, consider starting your own. And if you're based in Cincinnati, reach out to me via Slack or email for information on attending a Cincinnati Flare user group meeting!