Starting a new MadCap Flare project from scratch without any design ideas or resources can be a daunting task for some. There's a lot to consider, such as site design and layout, whether you need print (PDF or Word) in addition to web, a technical documentation example and so on. If you take a look at our Customer Showcase, you can find tons of examples of the latest documentation sites, support portals, PDF guides and more, created by our customers. These examples offer inspiration and highlight many of the features and capabilities of Flare.
Good news: We have taken the design work out of it for you, without the need for any additional CSS development or creative resources. To make it even easier to get started with great looking content, we have a complete library of pre-built and professionally designed responsive web and print-based project templates that are ready to implement and easy to customize. Once you create a new project from a template, you can add your own content and company logo(s), and replace the default colors using your company brand guidelines to ensure consistency across your brand interactions.
Check Out Our Latest Collection of Downloadable Project Templates
On our website you can find our entire collection of downloadable (and free!) project templates that will give your content – whether web, print or desktop-based – a modern look and feel. These templates also come with instructions and tips on how to customize them. Our new templates include:
Santaluz Template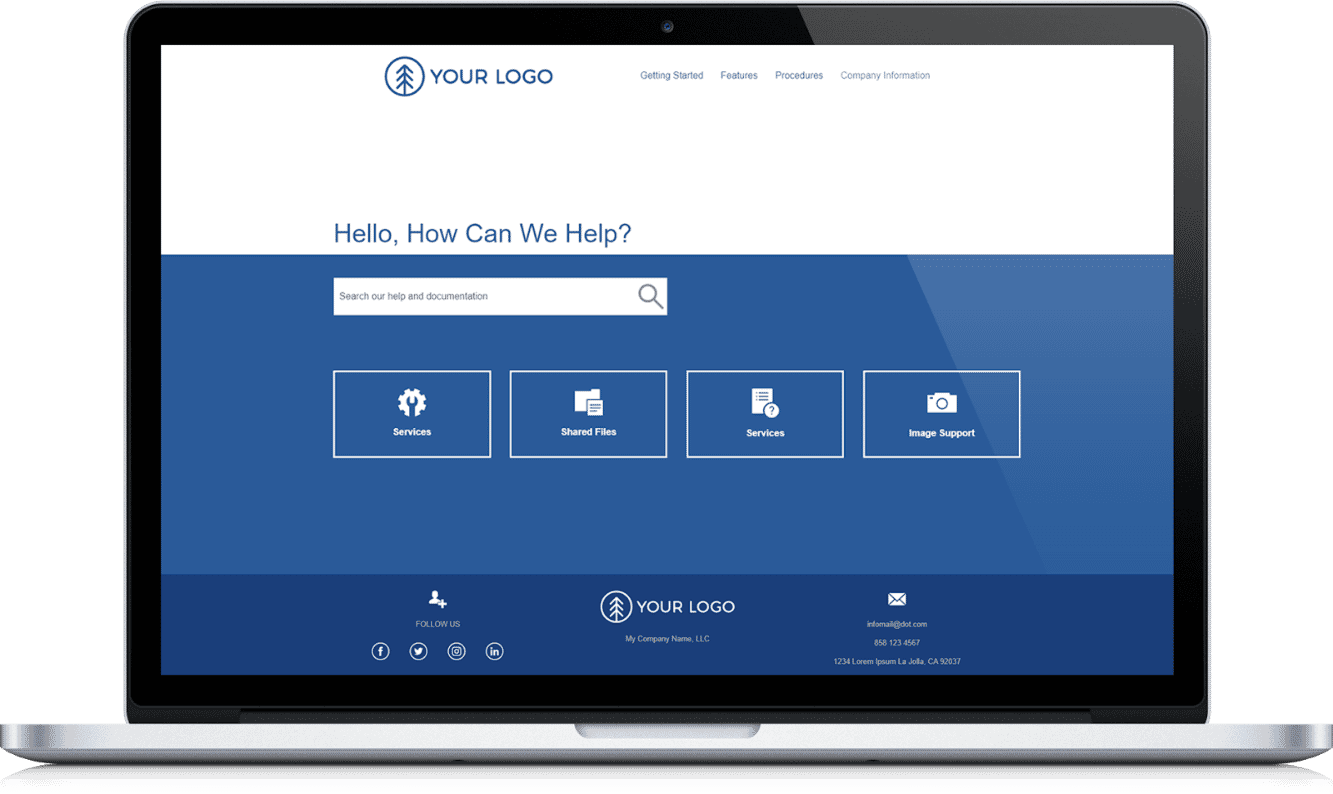 This sleek, simple design highlights a top navigation layout with easy to use navigation link boxes. Plus, an added menu displays topics with customizable tiles that can be easily adjusted or added.
Del Mar Template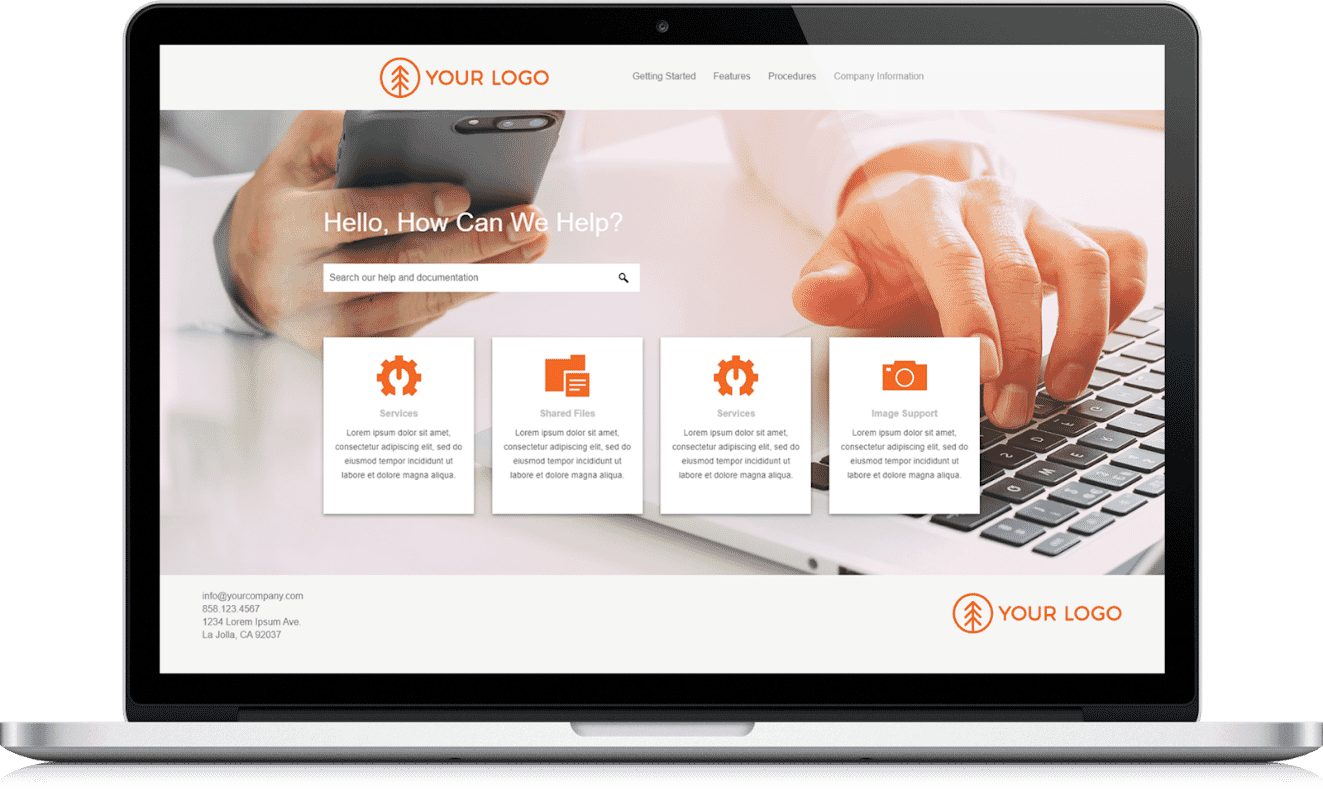 This highly customizable template features a large hero image spanning across the home page. A brief summary can be added to each topic providing an introduction into various sections for additional context.
Morena Template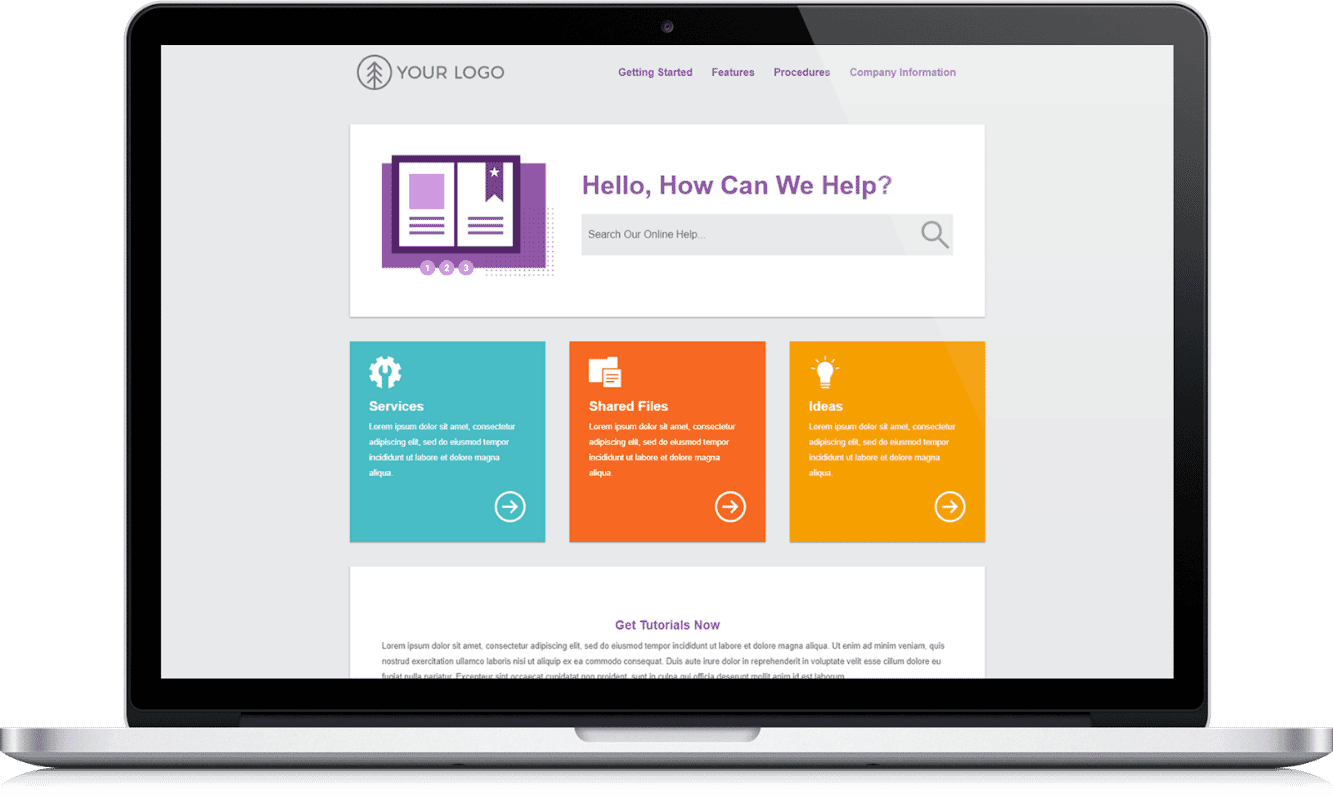 A vibrant template with a modern look and feel, this site utilizes multi-colored tiles so users can dive into various topics, tutorials or training guides quickly and easily.
Solana Template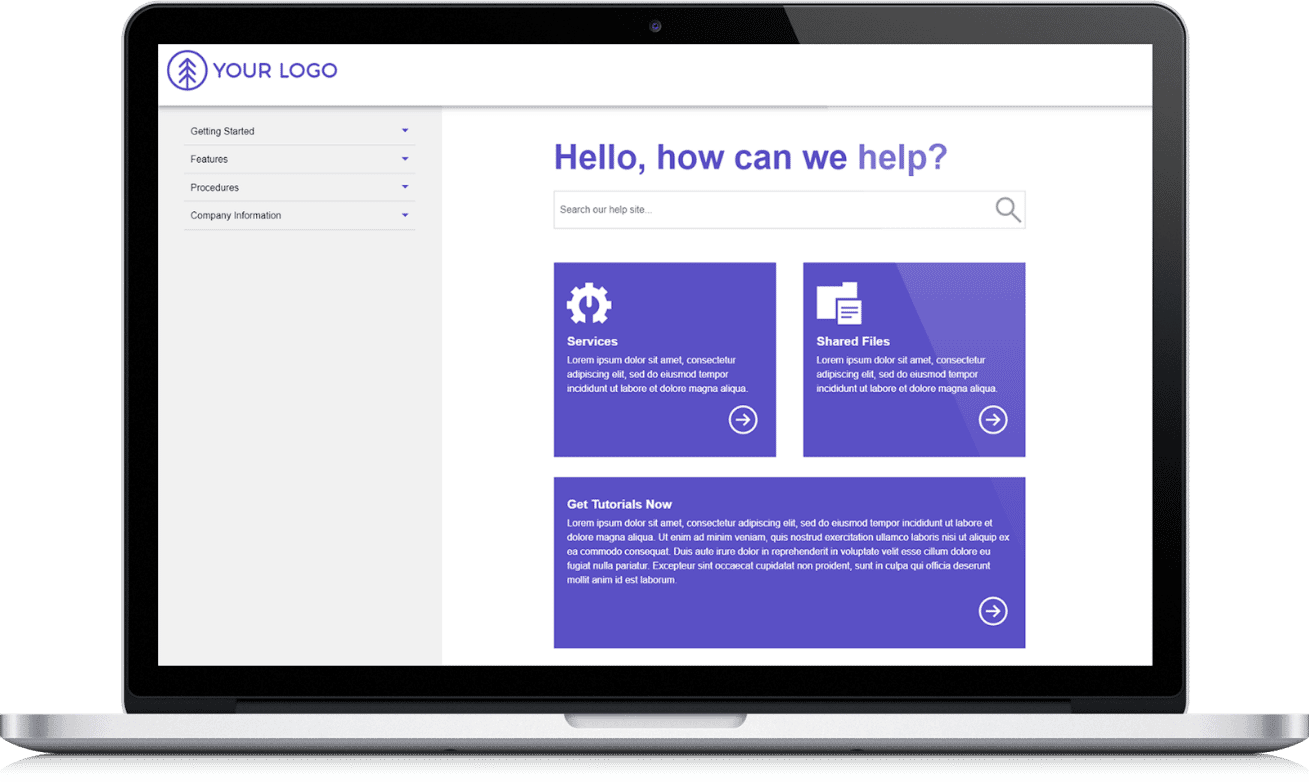 A prominent side navigation offers easy navigation for users to drill into features or training material quickly. A homepage and topic page search bar allows for users to search for content quickly and easily.
Moonlight Template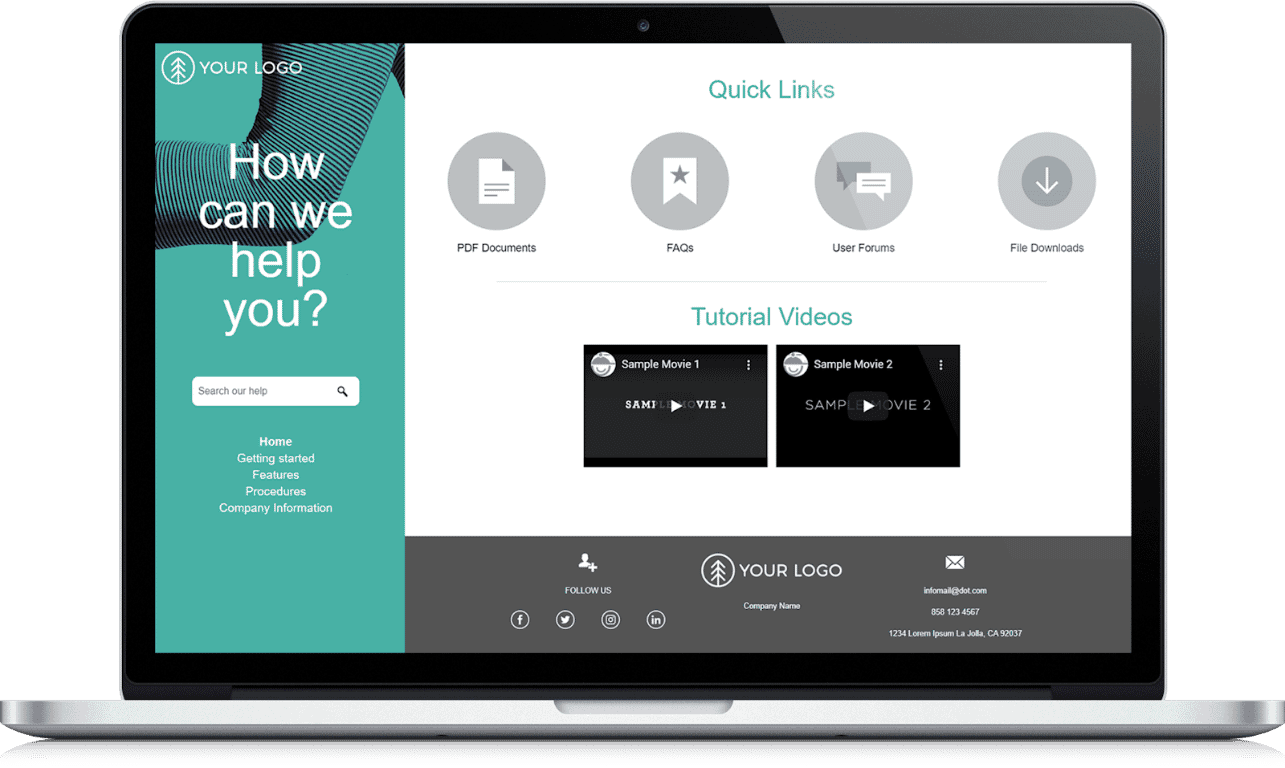 This template's modern look and feel makes navigating through documentation easy. Prominent how-to links and a video tutorial section to highlight important announcements and feature updates.
Instructional Design Template
For print-based outputs, you can find the Professional Pre-Written Manuals and the newly added Instructional Design template. These templates include preformatted page-layouts and starter topics, as well as customizable elements such as note-boxes and tables.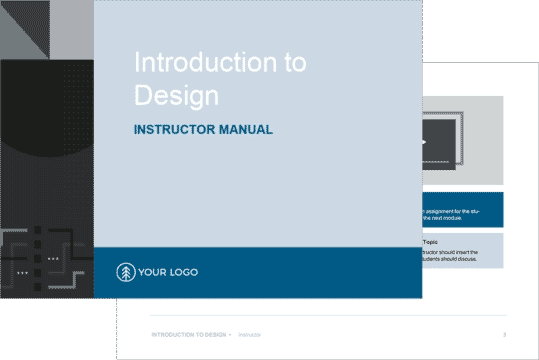 This template contains two separate outputs. The Instructor Manual is intended to contain content that is tagged as Instructor and all of the content for the Student Manual. The Student Manual only contains content that is specific to students and will exclude the content tagged for Instructors.
Pre-Installed Templates
In addition to the templates found on our website we also offer 20 pre-installed project templates available in Flare. When you create a new Flare project and select New from template in the New Project Wizard, you can view all available templates. These templates have been recently rebranded, and include starter topics and styles for various purposes from Online Knowledge bases to Print-based Foldouts.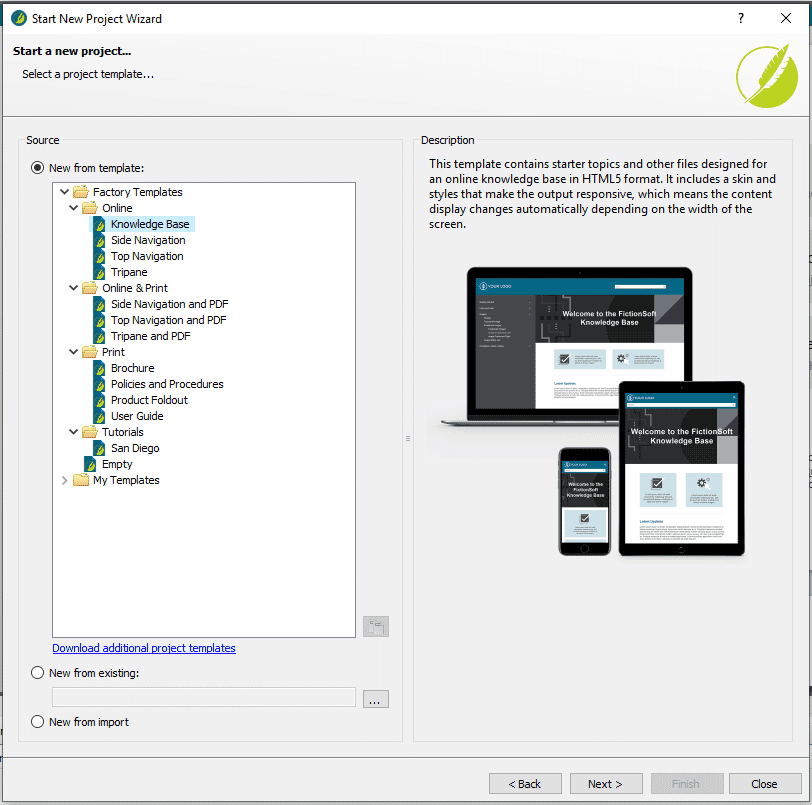 Online Templates
Knowledge Base
Side Navigation
Top Navigation
Tripane
Print Templates
Brochure
Policies and Procedures
Product Foldout
User Guide
Online and Print Templates
Side Navigation and PDF
Top Navigation and PDF
Tripane and PDF
Tutorial Templates
We fully expect these templates to be customized with your own company information, logo, and colors to fit your company branding. You can start from any template design that fits your eye, or even take the elements that you like from different templates and implement them into an existing Flare project.

Want to learn more about how to customize your templates? Read our article on Five Ways to Customize your HTML Top Navigation Site with Project Templates. Have any questions or tips on how to customize these project templates? Leave a comment below!