Featured Video
Videos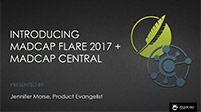 Official Webinar: Introducing MadCap Flare 2017 + MadCap Central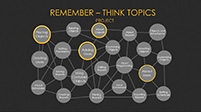 Topic Based Authoring and Single Source Publishing (Official Webinar)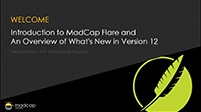 An Overview of MadCap Flare + What's New in Version 12 (Official Webinar)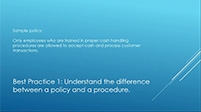 Become the Policy Management Guru for Your Organization (Official Webinar)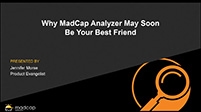 Why MadCap Analyzer May Soon Be Your Best Friend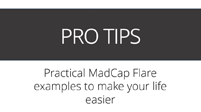 Pro Tips: Practical MadCap Flare Examples to Make Your Life Easier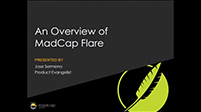 Official Webinar: An Overview of MadCap Flare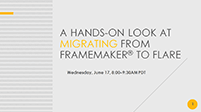 Webinar: A Hands-on Look at Migrating from FrameMaker® to Flare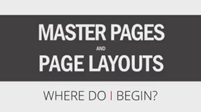 Official Webinar: Master Pages and Page Layouts: Where Do I Start?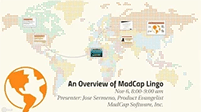 Official Webinar: An Overview of MadCap Lingo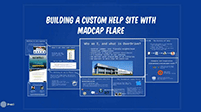 Official Webinar: How OverDrive Built a Custom User Assistance Website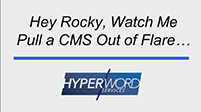 Official Webinar: Using MadCap Flare as a Content Management System.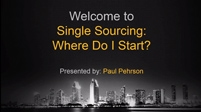 Single Sourcing: Where Do I Start? A Deep Dive into MadCap Flare.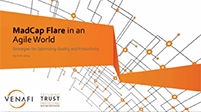 MadCap Flare in an Agile World: Optimizing Quality and Productivity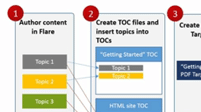 MadCap Flare for the Total Newbie: Why Single-sourcing, Multi-channel…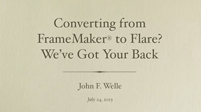 Converting From FrameMaker® to Flare? We've Got Your Back.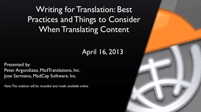 Best Practices When Translating Content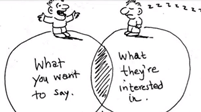 How User Added Content Enhances Your Documentation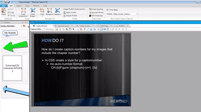 Picture This: Optimizing Images with MadCap Flare and Capture