Technical Writers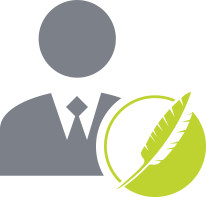 As a technical author and content developer looking for part-time or full-time work, there are many advantages in working with MadCap Software:
MadCap will handle all contract terms, conditions, and legal protection for you and the work you perform.
We negotiate the best possible contract rate and guarantee all your payment terms are timely.
Leverage our extensive database of customers worldwide to help you find the perfect employment opportunity.
No product acquisition cost. MadCap will give you access to our full set of necessary products for the duration of your contract.
The Result? Employment that meets your skillset and availability as quickly as possible, negotiation on your behalf, guaranteed payment according to your terms, liability and legal protection. Once you choose a candidate for your project, a standard agreement is completed between MadSkills and your company, as well as between MadSkills and the consultant.
---
Consulting for MadCap Software [as a MAD certified consultant] has been an extremely rewarding experience. MadCap's diverse customer base has not only allowed me to work with a wide range of projects and challenges, but never did I imagine I would be so busy.
Laura Johnson
Certified MAD Consultant Author
---
MadCap Software Expertise is in High Demand.
Thousands of companies worldwide use MadCap Software to create, manage and publish their technical communication. Due to the vast number of requests MadCap Software receives for consulting services, we are always looking to add qualified candidates to our database of MAD Certified Consultants. We provide both part-time consulting as well as full-time contract positions.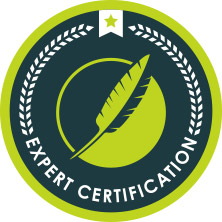 Get Certified
Start consulting for MadCap Software with a MAD Certification. Learn more about our MAD Certification program here.

Submit Your Resume
Join our database of professional writers and content specialists. Send us your resume and we'll add you to our database.
Become a Technical Writer
Contact Information
{{model.contact.errors.firstName | localize:'First Name'}}
{{model.contact.errors.lastName | localize:'Last Name' }}
{{model.contact.errors.email | localize:'Email Address' }}
{{model.contact.errors.company | localize:'Company' }}
{{model.contact.errors.phone | localize:'Phone'}}
{{model.contact.errors.city | localize:'City' }}
{{model.contact.errors.postalCode | localize:'Postal Code' }}
{{model.contact.errors.country | localize:'Country' }}
{{model.contact.errors.region | localize:'State/Prov' }}
Employment Information
{{model.errors.isMadCertified | localize:'Mad Certified' }}
{{model.errors.techWritingYears | localize:'Tech Writing Years' }}
{{model.errors.flareRating | localize:'Flare Efficiency' }}
{{model.errors.preferredLocation | localize:'Preferred Location' }}
{{model.errors.relocate | localize:'Relocate' }}
{{model.errors.availability | localize:'Availability' }}
{{model.errors.resumeFileName | localize:'Resumé File' }}
{{model.errors.desiredRate | localize:'Desired Rate'}}