Consultants

MadCap Software Expertise are in High Demand.
Thousands of companies worldwide use MadCap Software to create, manage and publish their technical communication. Due to the vast number of requests MadCap Software receives for consulting services, we are always looking to add qualified candidates to our database of MAD Certified Consultants.
Get Certified
Start consulting for MadCap Software with a MAD Certification. Learn more about our MAD Certification program here.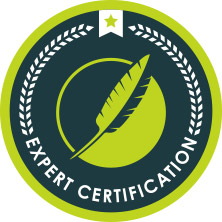 Submit Your Resume
Send us your resume and we'll add you to our database for consideration on any future client project needs.
Become a Consultant
Contact Information
{{model.contact.errors.firstName | localize:'First Name'}}
{{model.contact.errors.lastName | localize:'Last Name' }}
{{model.contact.errors.email | localize:'Email Address' }}
{{model.contact.errors.company | localize:'Company' }}
{{model.contact.errors.phone | localize:'Phone'}}
{{model.contact.errors.city | localize:'City' }}
{{model.contact.errors.postalCode | localize:'Postal Code' }}
{{model.contact.errors.country | localize:'Country' }}
{{model.contact.errors.region | localize:'State/Prov' }}
Employment Information
{{model.errors.isMadCertified | localize:'Mad Certified' }}
{{model.errors.techWritingYears | localize:'Tech Writing Years' }}
{{model.errors.flareRating | localize:'Flare Efficiency' }}
{{model.errors.preferredLocation | localize:'Preferred Location' }}
{{model.errors.relocate | localize:'Relocate' }}
{{model.errors.availability | localize:'Availability' }}
{{model.errors.resumeFileName | localize:'Resumé File' }}
{{model.errors.desiredRate | localize:'Desired Rate'}}