Robust documentation-centric platform for analytics, reporting and social collaboration.
MadCap Pulse is the only documentation-centric platform that combines back-end reporting and analytics along with front-end social collaboration, allowing end users to connect, collaborate and share knowledge in a self-service community and support forum.
MadCap Pulse integrated with MadCap Flare has provided users with a convenient voice to engage in social dialog within the context of our application help guide. Along with the robust analytics package offered by Pulse, it also helps our product management, support and sales teams understand the voice of our clients. Social dialog is so prevalent in our personal lives that extending the same tools into our business-to-business application sends a powerful message of relevance and innovation to both clients and future customers."
—Victoria Schuch | Fujifilm Medical Systems, USA
Gain Insight into User Activity and Usage with Powerful Analytics and Reporting
Analytic data, such as topic views, search keywords, search terms being used that yield no results, can provide valuable insight into how your users use your documentation and how it can be improved.
Generate reports and analyze customer usage including:
Search Phrases and Search Phrases with No Results – find out what your users are looking for…and not finding
Topic Views – which topics have the highest and lowest traffic
User Count – how many people are using your system and when are they using it?
Individual User Activity – view the user activity for any individual in your community
View Full List of Reports
Browser statistics
Context-sensitive Help calls
Operating system statistics
Search phrases
Search phrases with no results
Topics
User count
Overall activity
User activity
Most active people
User Guide

Most active groups
Most followed people
Most liked people
Most commented people
Most liked activities
Most commented activities
Most liked file shares
Most commented image shares
Most liked link shares
Most commented link shares
Storage usage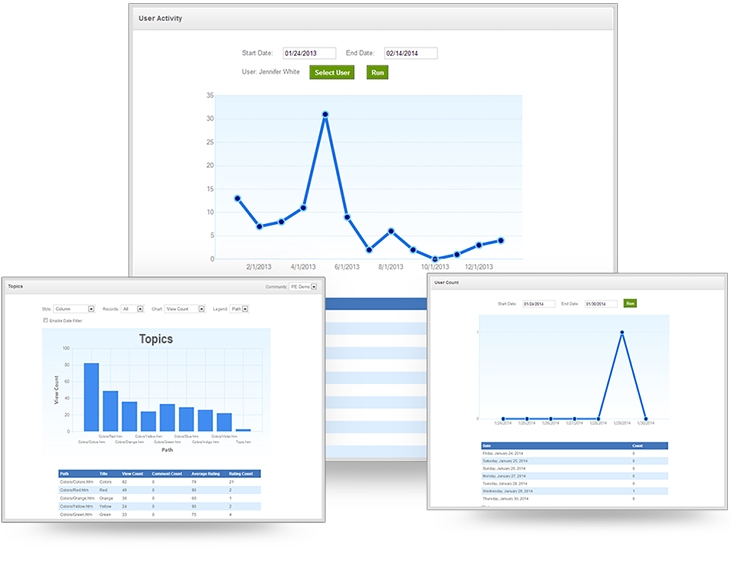 Add Topic Ratings for Feedback on Content Quality
and Helpfulness
5-star ranking system provides a simple, yet efficient way to gauge user satisfaction with topic content.
Topic ratings can be turned on or off, and are gathered and compiled in the MadCap Pulse analytic data.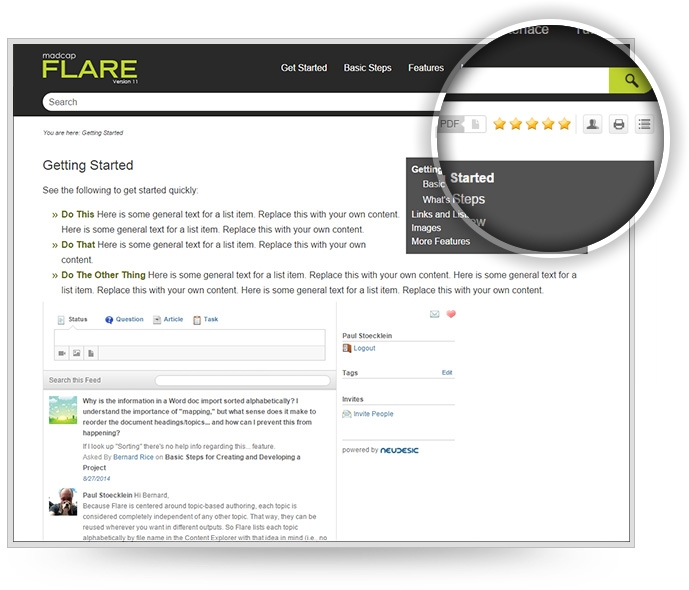 Improve Customer Satisfaction, Foster Communication and Reduce Support Inquiries by Adding a Social and Self-support Collaboration Layer to Your Published Documentation
With advanced socially-enabled features, MadCap Pulse helps you build an active community to improve engagement with customers and foster the sharing of information. MadCap Pulse is the only documentation-centric social collaboration platform that enables web-based content to add and a self-servicing or community based support layer onto existing published and approved content.
MadCap Pulse includes advanced features to help you maximize the value of social collaboration and enhance the quality of your documentation, including:
User Profiles
Activity Feed
Subscribe to Content and Topic Activities
Follow Users and Groups
Commenting, Liking and Tagging
Ask Questions
Topic Rating and Ranking
Comment Moderation
File Sharing with Groups and Topics
Email Notifications on User Activity
Advanced Reporting and User Statistics
And Much More
With Pulse, we can effectively capture search terms to see the relationship between a term entered and whether or not users have found the topics they are looking for. This information is extremely important to further develop our search capabilities."
—Derek Warren | Principal Information Developer, Venafi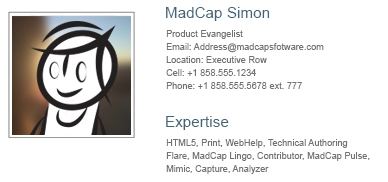 Create User Profiles
Create rich user profiles with personal photos or avatars, along with contact and other personal information. Users can post status updates, ask questions, post comments to topics, upload files and much more.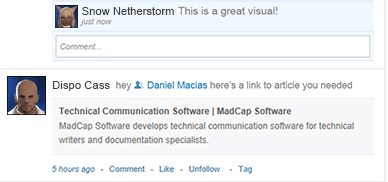 Activity Feed
Users can view the latest activity, including articles read, status updates, topic updates and more.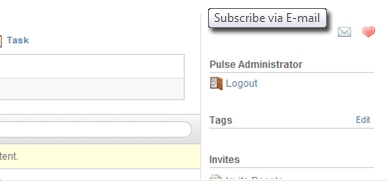 Subscribe to Content and Topic Activities
Easily subscribe to content, including feeds, topics and more, all with a single click. Subscribing to content allows users to view content updates and any activity all in a single feed.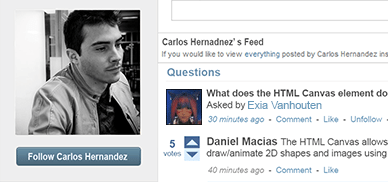 Follow
Stay connected with users and engage with people of interest by following their activity.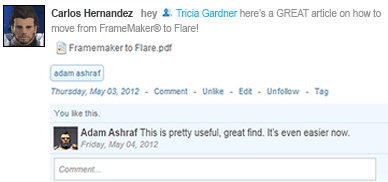 Comment, Like or Tag Content
Share opinions or expertise with the community by adding comments to topics, and allow users to show support and encouragement using the "like" function. Topics, comments or files can be tagged with keywords in order to help users find relevant content.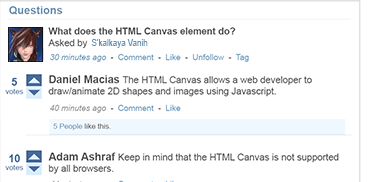 Ask Questions
Survey the community and ask questions about particular topics. Community users can then vote on responses, moving the most popular responses to the top of the list.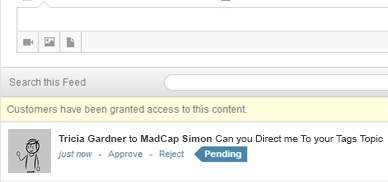 Comment Moderation
Ensure comments are relevant and appropriate by accepting or rejecting posts and user comments. All pending posts are emailed to moderators for approval prior to going live.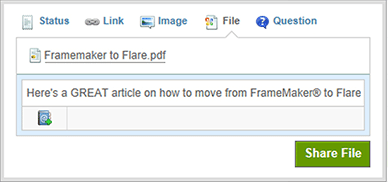 File Sharing with Groups and Topics
Shares files with others in the community, using the Files app (located under Your Apps), or upload files (documents, videos, images and links) directly to topics in the comment stream.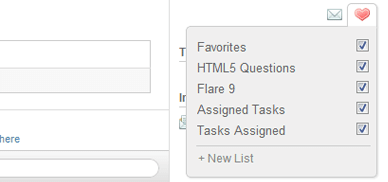 Subscribe to Topics or Add to Favorites
Subscribe to content and receive email updates on topic activity. Notification settings can be changed based on user preferences. Use the Favorite button to add to a list of favorite topics.
Assign Tasks
Advanced users can assign tasks to other users, add specific details and assign due dates.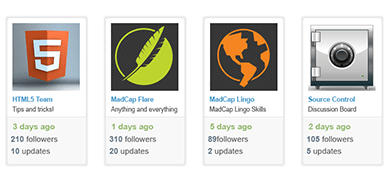 View Details
Groups
Advanced users can create groups around particular document sets, discussions or individual topics. Groups combine the best of forums and online documentation, allowing users to create a separate thread in order to collaborate, converse, and share ideas around a particular topic, documentation set or project.
Working with a Partner or Customer?
Using Pulse as a collaborative workspace is easy. While setting up your Pulse group, change the audience to "Employees and Customers" and invite users from an external network.
Private Groups
If you would like to create a private group within Pulse, simply mark it as private in the Group settings. Only users invited to the group will be given access.
Follow Groups
In the same manner that you follow People, you can follow Groups to get notified of any activity, including new comments to topics.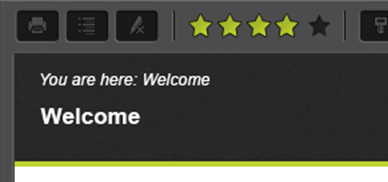 Topic Ranking
Gather user satisfaction by allowing users to rank and rate topics using a 5-star ranking system.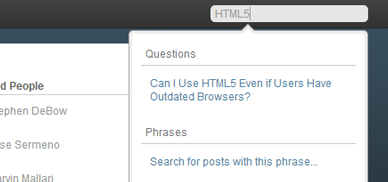 Search Comments and Added Content
Users can search on user comments, files or feedback in order to better find other relevant information.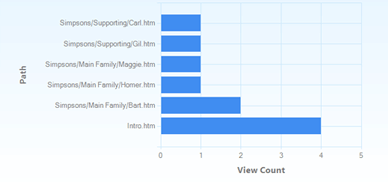 User Statistics, Reporting and Charting
Generate reports and analyze customer usage including browsers and operating systems. Select from a variety of chart options and data to create useful visuals for analysis.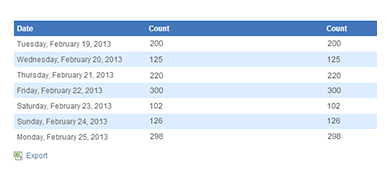 Insight Into Customer Activity and Usage
Gain insight into how your users use your documentation, what they are searching for and respective results displayed, and more importantly, search terms being used that yield too many, too few, or no results.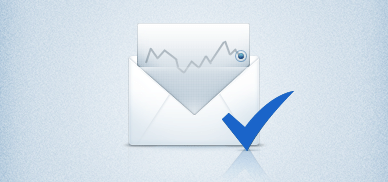 Email Notifications on User Activity
Receive customized email notifications on user activity, such as when comments are added to topics or when a new group is created. Administrators and Employees can subscribe to topics, and get linked directly to the post/activities for review.
Types of Users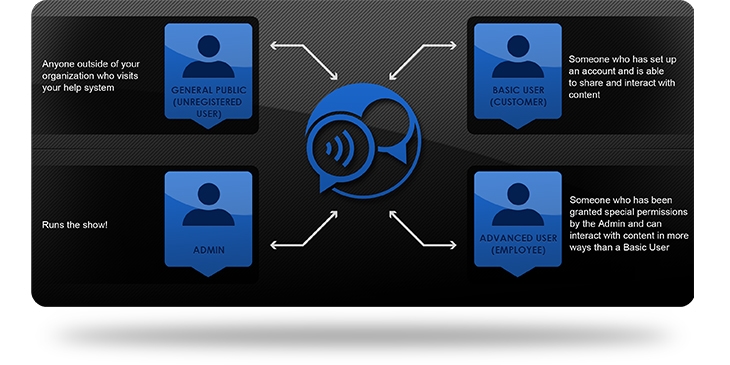 Administrators: Administrators are users who have complete access to all Pulse features and functionality. They have exclusive control over deleting other users' content, adjusting server settings, and accessing reports.
Advanced Users (Employees): These are users who have been given a higher level of access to Pulse features and functionality by the Administrator. They have a wider range of options when it comes to directly communicating and interacting with other users, ranking topics, voting on answers, and filtering content.
Basic Users (Customers): These are users who have basic access to Pulse features and functionality, such as creating a profile, subscribing to topics, and posting content such as comments, articles, questions, and multimedia.
General (Unregistered) Users: These are users outside of your organization who can simply view your help system.
MadCap Pulse User Activities

General Public
(Unregistered)
Basic User
(Customer)
Advanced User
(Employee)
Admin

Read Comments

Search Comments

See Ratings/Interactions

Rate Topics

Create Profile and Set Notification Preferences

Post status/Questions/Articles

Comment, Like, Follow and Tag User Content

Upload Files, Photos, and Videos

Subscribe to Topics

Delete and Edit Their Own Content

Assign Tasks

Like/Dislike/Vote on Answers to Questions

Access Groups

Create Groups

Designate Topics as "Favorites"

Mention and Message Other Users

Filter and View Files, Images, etc. Including in Comments

Delete Content Added by Other Users

Access to Server Settings

Access to Reports
Ready to Get Started?
Our 30-Day Trials are Free and Fully Functional.