Powerful cloud-based publishing, project and content management
for technical writers and documentation teams.
Get Full Project Visibility with Customizable Dashboards and Widgets
MadCap Central's Home and Project dashboards allow you to add any number of widgets that lets you see important information about your account, such as your Calendar, Build Activity, Storage and Usage, and much more.
Live Builds
The Live Builds widget shows all of the builds that are currently set as "Live".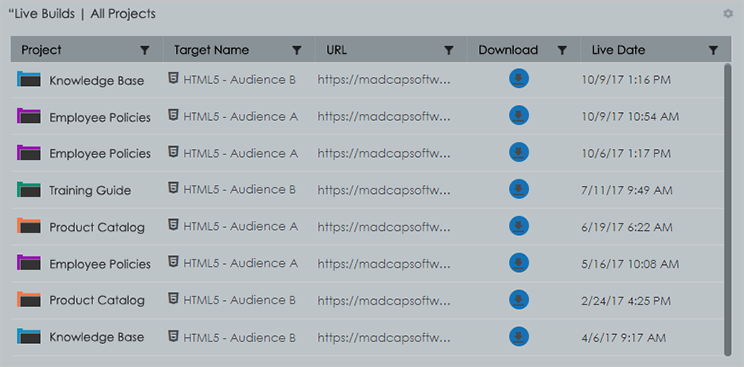 Build History
The Build History widget displays a graph of the recent build history for the selected target.
Project Bookmarks
The Project Bookmarks widget allows you to quickly jump to the dashboard for your favorite projects.
Builds Activity
The Builds Activity widget lets you see all of the builds that are in a state of failed, completed, canceled, or queued.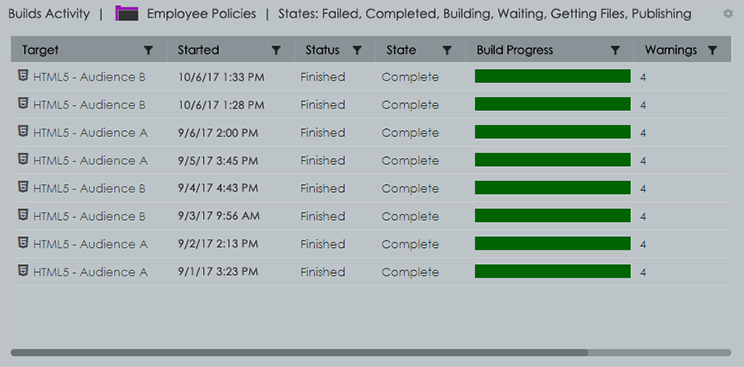 Project Checklist
The Project Checklist widget displays a progress summary for a checklist.
Project Properties
The Project Properties widget shows important information about the selected project.
Task Summary
The Task Summary widget shows a doughnut chart that breaks down the percentage of tasks in each milestone and storage area (To Do, In Progress, Complete, Archive, Backlog).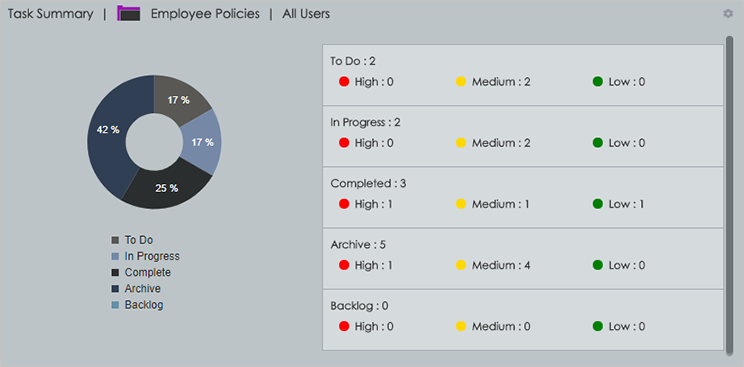 Task Calendar
The Task Calendar widget shows due dates for tasks, based on filter settings selected from the widget menu.
Storage and Usage
The Storage and Usage widget shows important information about the MadCap Central license.
Ready to Get Started?
Our 30-Day Trials are Free and Fully Functional.