What's New in

MadCap IXIA CCMS

Elevate your authoring experience with powerful new features designed to make you more efficient, like the ability to clone objects, create snapshots, and bulk assignments, among other myriad improvements.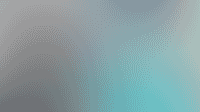 MadCap IXIA CCMS V6.8 
Powerful Cloning, Smart Snapshots, and Efficient Bulk Assign
Unleash productivity with IXIA CCMS's latest release! Clone maps, topics, ditavals, and resources with ease, stay informed with Snapshot's out-of-scope link notifications and explore dependencies, and efficiently manage multiple assignments and worklists with Bulk Assign. Upgrade now for a seamless content creation experience! Streamline your content management
Map Edit – Cut and Paste 
Streamline your content management with the new ability to cut and paste ditamaps. Effortlessly rearrange topicrefs and map elements with just a few clicks. Save time and focus on creating exceptional content by trying it now and unlocking your creative potential.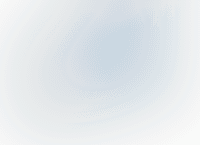 Redline PDF
Redlining from 6.7 now available for PDF output reviews
Experience seamless document reviews with Redline PDF in our latest release! Effortlessly create visually enhanced review documents, providing redlined PDFs to highlight changes and enhance team communication.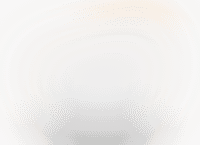 Snapshot
Stay organized, informed, and in control with Snapshot  
Stay on top of your project's progress and make more effortless and informed decisions. Easily access valuable insights to understand the relationships between elements and track the evolution of your documents. Clone
Clone - your all-in-one duplication tool
Say goodbye to manual replication and welcome the simplicity of duplication. Clone maps, topics, ditavals, and resources with ease, all while preserving the original structure. In addition, clones are auto-assigned to their creator!
Speak with an IXIA CCMS expert today! 
Learn how to streamline your technical communication process.
Take a Deep Dive with Our Latest Videos
November 2022
IXIASOFT CCMS V6.7
Release
Dynamic Grid
Map View Refactor
Bulk Actions (Bulk Check In & Bulk Change Status)
Resources
Filter Collaborative Review Annotations
Index SVG Content
Generate Output for Topics, Collaborative Reviews, Approvals
April 2022
IXIASOFT CCMS V6.6
Release
Homepage
Worklists
Taxonomy
Build Manifest Outputs
Search Enhancement
Map View Improvements
Speak with an IXIA CCMS expert today!
Streamline your technical communication process using our enterprise-class DITA-based component content management system.
Get in Touch