Secure cloud-based authoring, collaboration, workflow and project management for technical writers and documentation teams. Login to MadCap Central
New Release:


MadCap Central

New Branching Support for Your MadCap Central Git Repository, Filtering for Topic Reviews and More
New Branching Support for Your MadCap Central Git Repository
Several new enhancements have been made to support branching for your MadCap Central Git repository. Teams can now publish sites and get reviews from any branch and much more.
New Branching Support Features
Reviews on Branches
Now send files from MadCap Flare to individual branches for a review in MadCap Central.
Building Output for Specific Branches
Easily build and publish your output for specific branches, rather than just the main branch.
View Files and Commits for Branches
Verify the files and commited changes for specific branches pushed up from Flare.
Source Control and Branching: The Benefits
Whether you are a lone author, or part of a team, branching offers many benefits. Continuously develop new content while not affecting your main (production) branch used to generate approved content. Use branches as isolated environments to document new features, add new courses or training procedures, etc., and when ready, easily merge the changes to your main branch and deploy to production.
Branching support in MadCap Central is a huge game-changer for us. Having the ability to create a new branch and push it to MadCap Central is going to revolutionize how we manage our projects tremendously. We can now plan and execute documentation and redesign work for significant product updates while maintaining current documentation and agile release content relevant for our end users.
Rosa Davis | Technical Writer and Documentation Strategist, Vaison
New Filter Enhancements for Topic Reviews
New filter enhancements make finding topic reviews quick and easy. Filter files that contain a name, path, project, or review owner matching the search text. You can also filter based on the sent date for review files.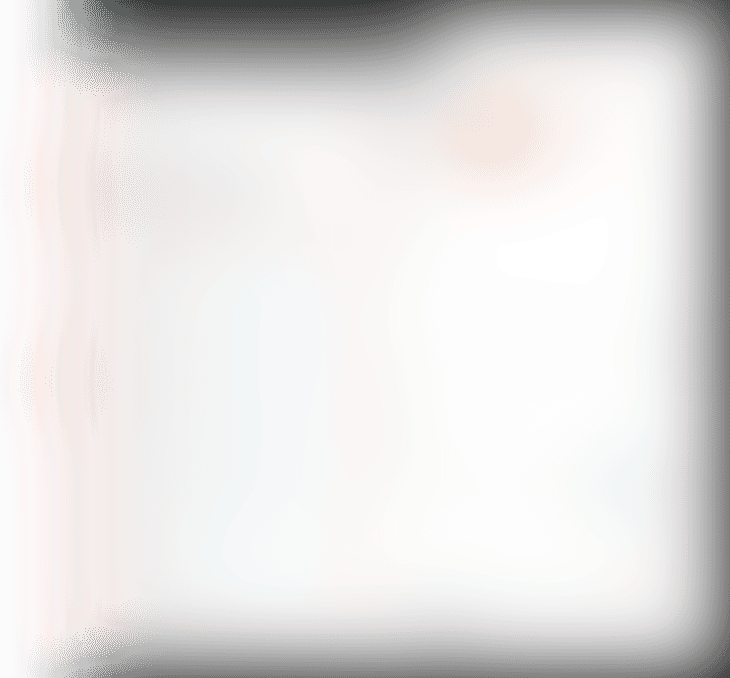 Streamline the Way You Manage Sites with Site Profiles
Sites on MadCap Central now use profiles in the interface. This allows for a more streamlined way to manage sites.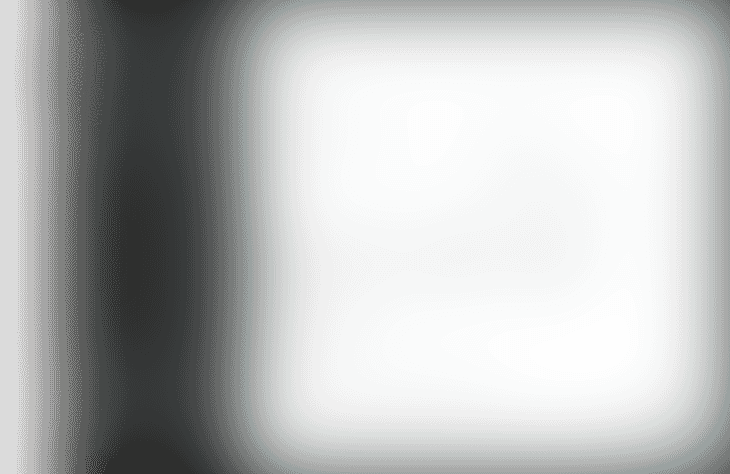 New Release
Use branches in Git to continuously develop new content while not affecting your main branch.
See What's New
See What's New
August 2021 RELEASE
Improve Your Project Management Workflow with Multiple Task Boards
You can now create multiple task boards, allowing you to organize tasks according to projects or certain time periods such as product releases.
Host Mapped Domain Enhancements
There are a number of new host mapped domain features, including a new Host Mapped Domain Wizard, a Default Site setting to avoid 404 pages at the root domain and a Microsoft® Azure new SSL certificate binding service.
AUGUST 2021 RELEASE
Streamline Your Review Process for eLearning Content
Take advantage of cloud-based collaboration between technical communicators, SMEs and instructional designers. You can now review and contribute to your dynamic eLearning content using the lightweight cloud-based Review Editor.
Display eLearning content directly in the Review Editor
Review and edit questions and answers
Select correct answer(s) for eLearning content
Add new or alternate answers
Edit feedback content
Learn more about MadCap Flare's new learning & development features here.
Definition List Support in Reviews
Definition lists are now supported in cloud-based reviews. Subject matter experts can also create new definition lists in the Review Editor.
Add Trusted Domains to Manage Site Security and Display
You can now create groups of trusted domains to allow the publication of approved content.
Security and Privacy is Our Top Priority at MadCap Software
Secure Hosting: Content and data is securely hosted on SSAE 16 / SOC 2 certified Microsoft® Azure data centers.
Content Security Policy: Protects your site from cross-site scripting (XSS) attacks that can load malicious assets.
Permissions Policy: Controls which features and application programming interfaces (APIs) can be used in the browser.
Referrer Policy: Controls how much information the browser includes with navigation away from a site.
Strict Transport Security: Enforces the use of HTTPS.
X Content Type Options: Prevents a browser from trying to MIME-sniff the content type, forcing it to stick with the declared content type.
X Frame Options: Useful for preventing other sites from displaying your site in an IFrame.
Read more about security features in MadCap Central's online Help here.
Image and Table Support for Cloud-based Contribution and Review
You can now add images as well as add and edit tables when working on contributions and reviews in the cloud using MadCap Central's lightweight editor.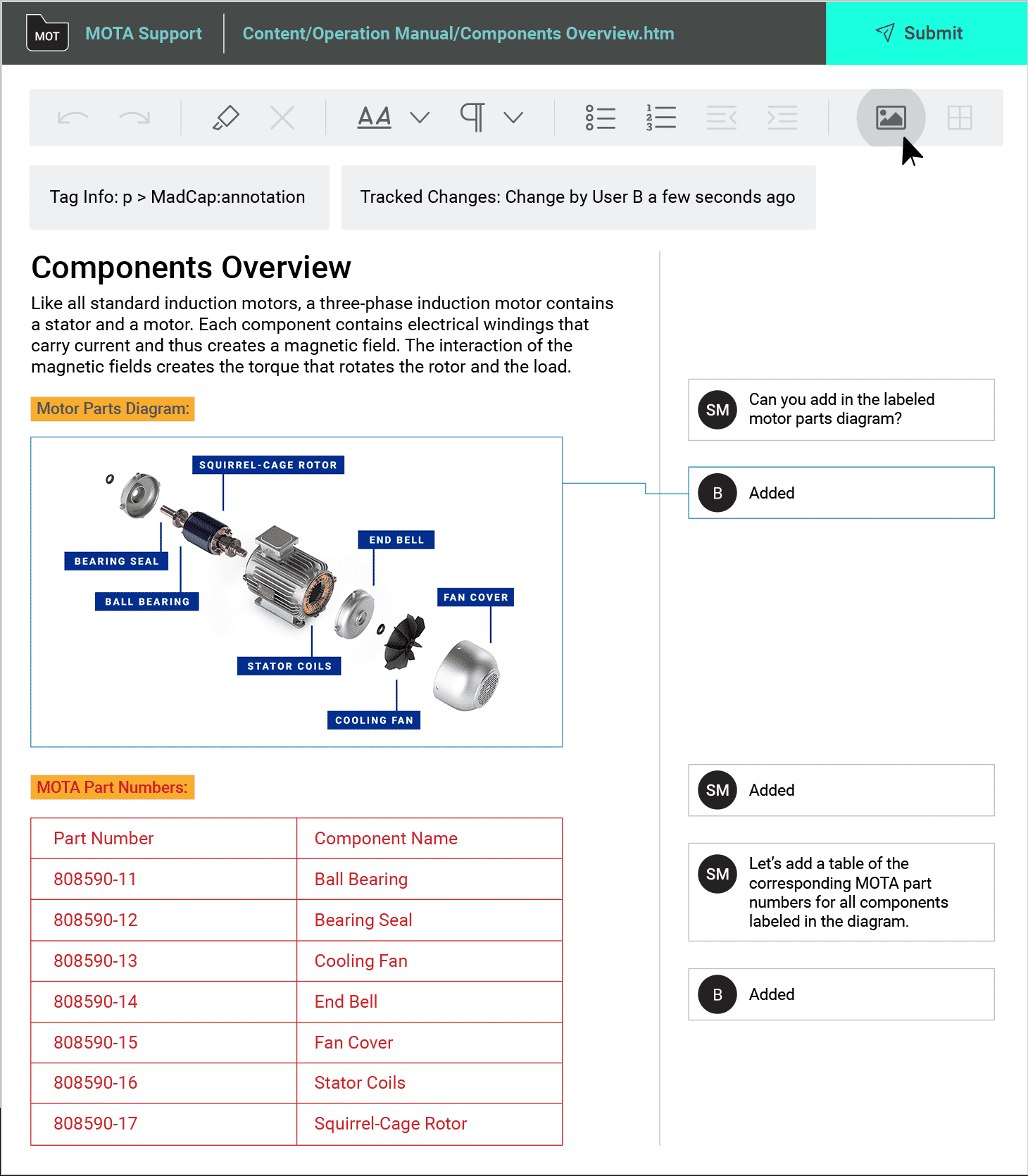 MadCap Central's simple review editor toolbar makes getting changes from your SMEs a snap. And the added ability for SMEs to add tables and images to the files they're reviewing makes the process still more powerful but still easy to use.
NEIL PERLIN | President, Hyper/Word Services
New Build Profile Dialog includes Build Details and Actions
A new dialog has been added to see detailed information about a particular build for a target.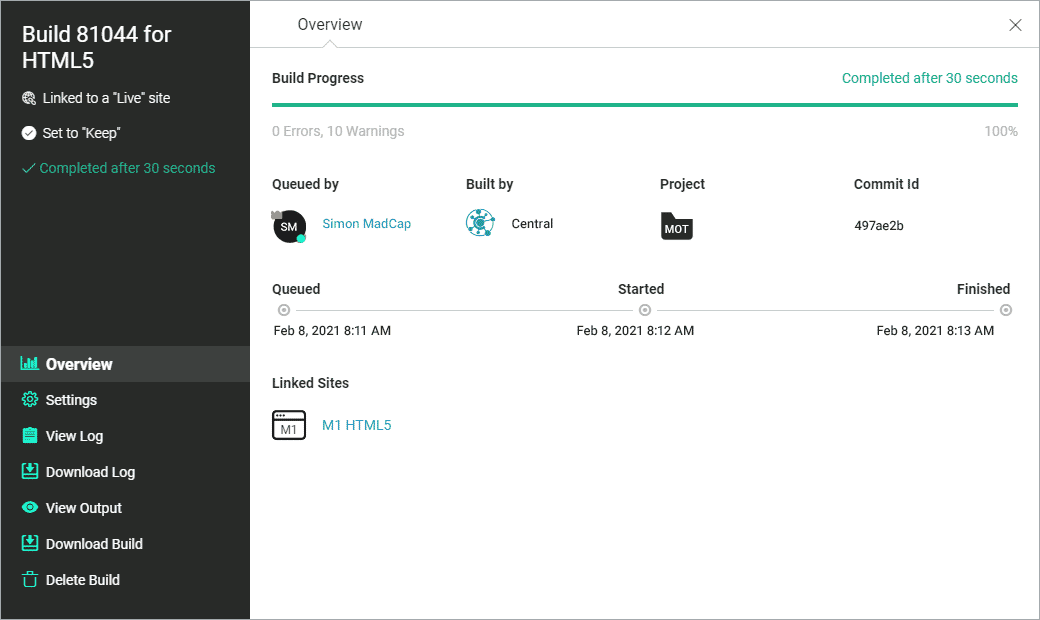 Overview
Displays the following information:
Build timeline and progress
User who generated it
Project Commit ID
Linked sites
Settings
Manage build settings such as setting builds as "keep."
View and Download Log
Displays the log for the build, with tabs showing messages, warnings and errors.
View Output
Opens the output for the build.
Download Build
Downloads the output files for the build into a ZIP file.
Delete Build
Lets you remove the build from the grid permanently.
Horizontal Scrolling in Grids
Easily access all columns in grids with new horizontal scroll capability.

Site Avatars
Avatars for sites are now automatically generated and displayed on the Sites page. Each avatar displays up to the first three characters of the site's name, and can be manually edited anytime.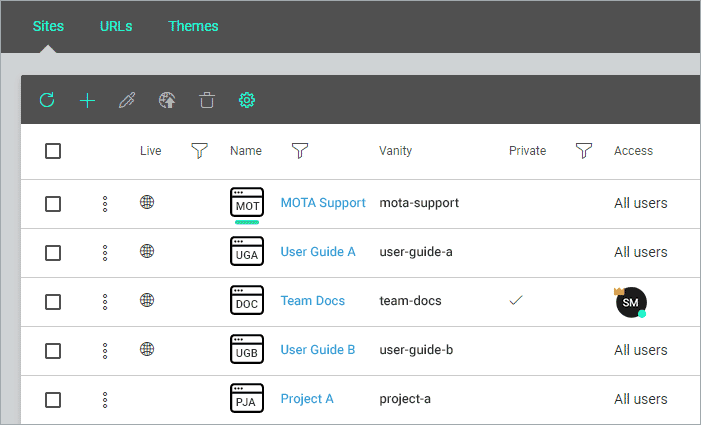 Host and Publish Secure Private Output with Password Protected User Access
User Types Now Include Author, Subject Matter Expert and Viewer
Site Management for Multiple Domains, Vanity URLs and Live Status
Create, Edit and Duplicate Site Themes for UI Elements
A Completely Redesigned Task Dialog Makes Overall Task Management and Workflow More Efficient
Settings and Profile Enhancements: User Settings and License Settings
Continuously Improve Your Content, Customer Satisfaction and ROI with the Only Data Analytics Solution Built for Your Documentation
Direct Publishing from Flare to MadCap Central
Lightweight Editor Enhancements
Streamlined "Send-for-Translation" Workflow for Your Projects and Files
New Enhanced Security Options
Bulk Invitation of Authors and Subject Matter Experts
A Completely Redesigned User Interface Makes Managing Content in the Cloud Easier Than Ever
Enhancements to Projects, Tasks and Widgets
Bulk Invitation of Authors and Subject Matter Experts
Scan Projects to Find and Fix Critical Issues with a New Project Reports Page
Report Widgets
Use Your Custom Domain Name for Published Output from MadCap Central
New Cloud-based Editor for Streamlined Contribution and Review with MadCap Flare
Advanced Editing and Reviewing Content in the Cloud
New User Types: Authors and Subject Matter Experts
Preview Project Files with the New Files View
Project Linking via Global Project Linking, Runtime Merging, and Multilingual Output
Template Manager for Project Checklists
Customizable Project Checklists to Track Project-Specific Activities and Progress
Unlimited Concurrent Live Builds Per Target Using Vanity URL Paths
Private URLs for Internal Reviews
Exclude Live Builds from Search Engines
Project Linking via Global Project Linking, Runtime Merging, and Multilingual Output
Slack Integration for Notifications