Secure cloud-based authoring, collaboration, workflow and project management for technical writers and documentation teams. Login to MadCap Central
Host and Publish Secure Private Output with Password Protected User Access
You can now host and publish private output that requires a user to log in using an email address and password credentials. Without credentials, users cannot access the site, making this option ideal for internal employees or customer documentation that should not be accessed by the public.
Providing secure password-protected access for viewers and SMEs to our Flare-generated content hosted on MadCap Central has been a game changer for us. We are now more efficient and self-reliant as a team, eliminating dependencies on our internal IT departments.
Patrick Fueldner | Tech Lead – Technology Learning Center, Nestlé Information Technology
User Types Now Include Author, Subject Matter Expert and Viewer
The new user type "Viewer" has been enabled to allow individuals who are not Authors or Subject Matter Experts (SMEs) to gain access to MadCap Central and restricted outputs. Viewers are granted access by the Author in order to view the password protected outputs.
Site Management for Multiple Domains, Vanity URLs and Live Status
You can now manage your sites hosted on MadCap Central in a single location. Manage multiple domains, vanity URLs, set site status to "Live" and more.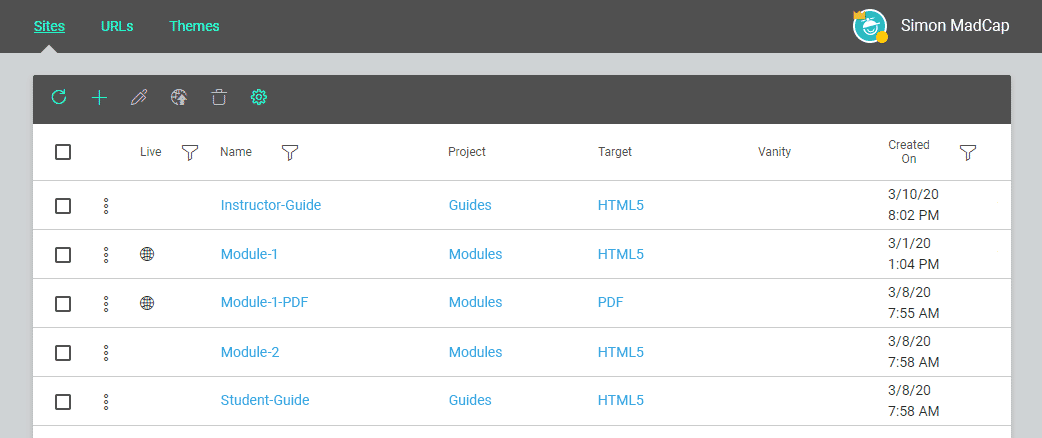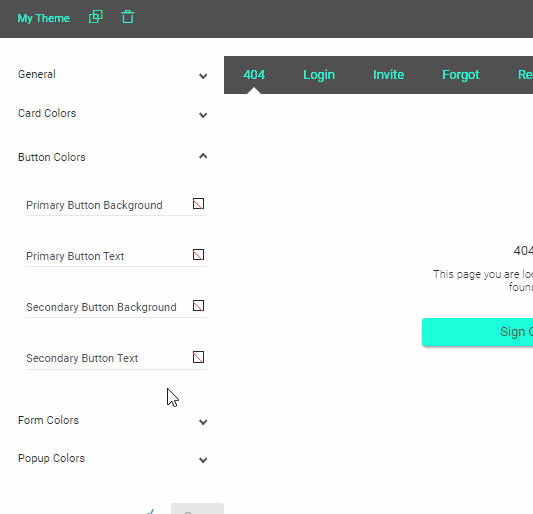 Create, Edit and Duplicate Site Themes for UI Elements
Control how different user interface elements look for each site, such as the login, invite, 404 message and more. You can use a single theme or create multiple themes for any number of sites.
Login Form
Invite Form
404 Page
Forgot, Reset and Expired Password Forms
Profile Page
No Access Page
Toggle Popup Panel
Toggle Loader Image
A Completely Redesigned Task Dialog Makes Overall Task Management and Workflow More Efficient
The Tasks dialog has been completely redesigned. Three tabs – Details, Discussion, and Attachments – allow you to quickly find important information related to tasks. Fields have also been reorganized, making them easier to scan and edit.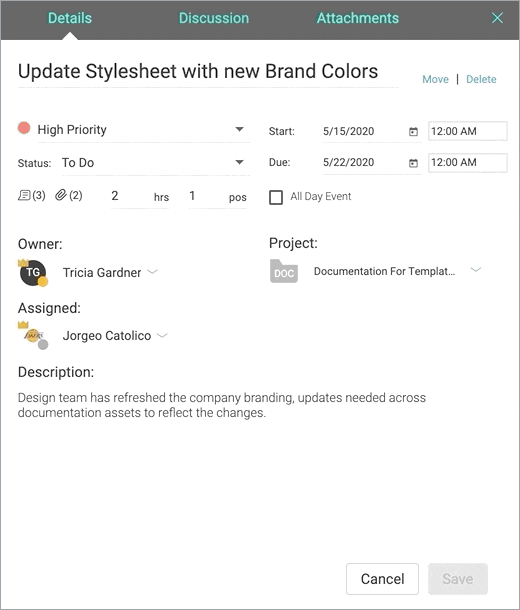 Settings and Profile Enhancements: User Settings and License Settings
Several updates have been made to the dialogs used for both User and License Settings, making License Management and User Settings easier to use and more efficient. The Team Profile dialog has also been updated.
Continuously Improve Your Content, Customer Satisfaction and ROI with the Only Data Analytics Solution Built for Your Documentation
Are your end users finding the content they need? How many times did a user search for content that provided no results? Should you create micro content for particular search phrases? All of these critical questions can be answered with data analytics on your Flare-generated content.
Don't "drive blindfolded", take the guessing out of your content quality strategy
Easy set up in just minutes so you can start gathering data analytics immediately
Track usage on any hosted website or desktop output
Content can be hosted anywhere, not just with MadCap Central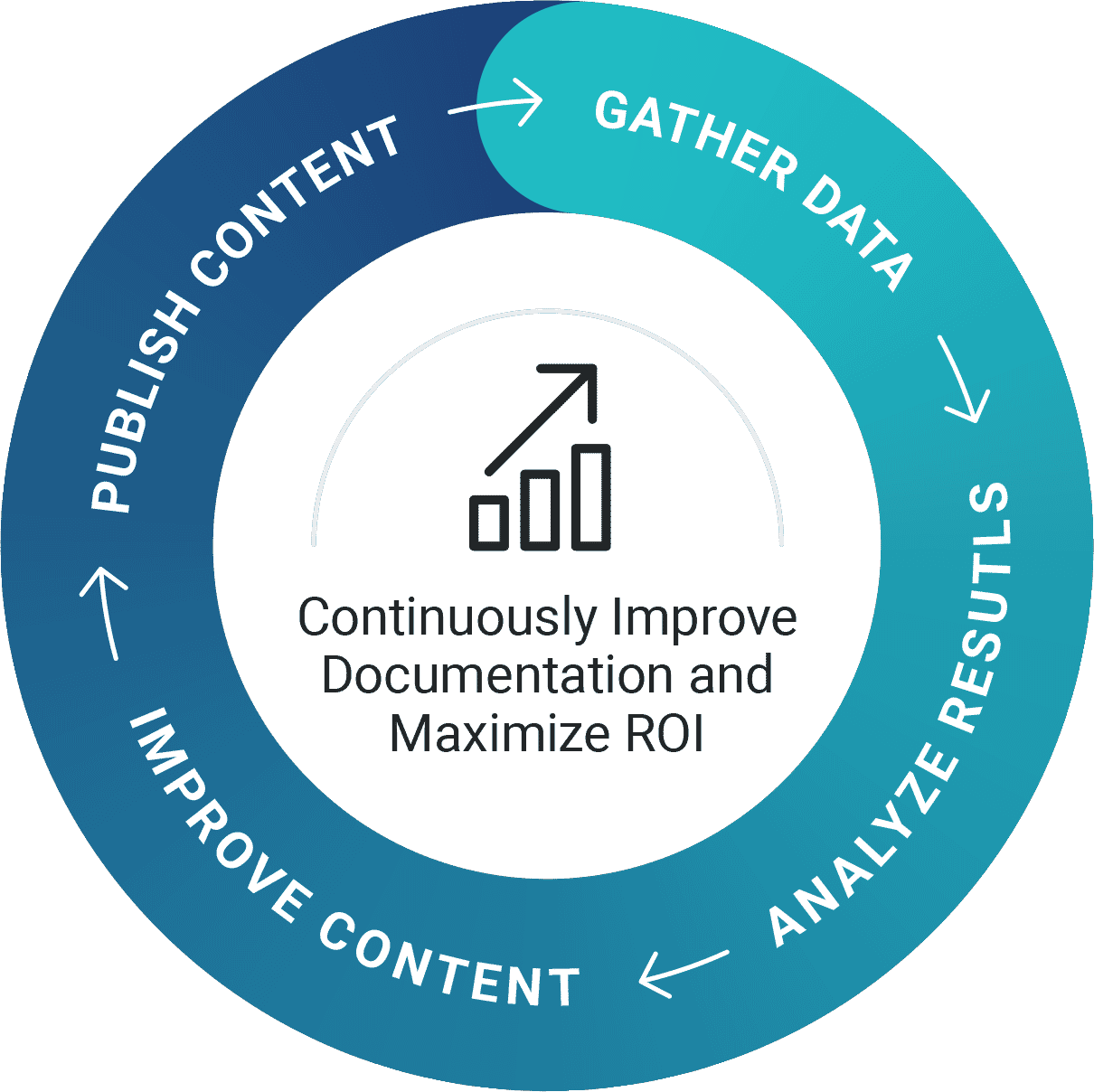 Analytics Reports Available
Search
Search Queries
Search Queries with No Results
Content
Topic Views
Context-Sensitive Help Calls
Demographics
Browser and Operating
System Statistics
Watch the Video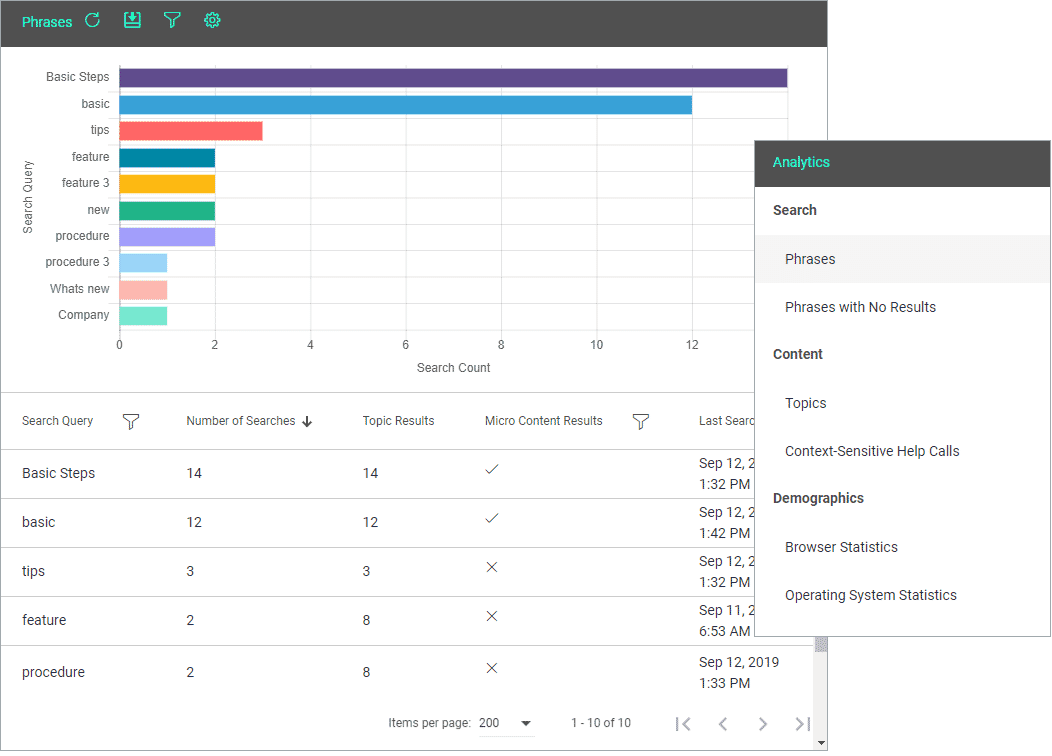 We use the output analytics feature in MadCap Central and find it easy and convenient. We use the analytics for all of our MadCap Flare projects, regardless of whether they are hosted with MadCap Central or not.
NIGEL LONGLEY | Learning Material Consultant, Construction Industry Solutions Ltd (COINS)
Direct Publishing from Flare to MadCap Central
You can now publish your output directly from the Flare application to MadCap Central. Following this step copies your Flare output files directly to MadCap Central, and does not set the output to "Live".
Lightweight Editor Enhancements
Several enhancements have been added to the editor, including the ability to add break tags and indent lists, as well as a new visual to identify condition tags.