Take Advantage of Free Training and Certification
We are committed to help you provide your students with the skills and knowledge they need to create and manage technical communications. Understanding software documentation best practices is essential to a student's long-term career success in the technical communication industry.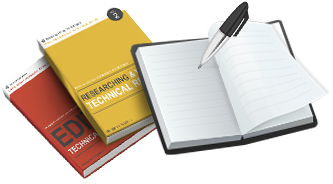 Free Web-based Training for Teachers and Professors
Stay current on your knowledge and best practices using MadCap Software's line of products with
free online training.
Contact Us to Get Started
---
Get MAD Certified – Absolutely FREE
Teachers and professors can take the MAD certification test free of charge.
The MadCap Advanced Developer (MAD) Certification Program recognizes and validates your ability to use MadCap Flare. A certification is the best way to demonstrate your abilities and to stay up to date with the latest product features and updates to MadCap Flare.
What are the requirements?
To be certified MAD, you will need to:
Submit a sample Flare project
Pass the certification test
The certification test is a 75-minute, 50-question test that you take online. A passing score is 70% or higher. The sample project is a Flare project that demonstrates your ability to use Flare. The project does not have a time limit, and you can choose the subject.
Contact Us to Get Started

"It can be hard to grasp the separation of content and formatting within a structured authoring environment if you are used to working with word processing..."

"Flare did a nice job of bridging that gap. Our students liked that they didn't have to worry about formatting, as well as how easy it was to set up the online Help navigation using the indexing and glossary features in Flare. Whether they were technically savvy or not, all the students could get the output they needed."
| Documentation Director,
Carnegie Mellon University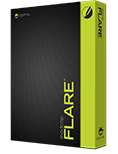 Save on MadCap Software
Contact a MadCap Sales representative today to see if your university is eligible for MadCap education price plans, such as lab setup and licensing agreements.
Contact Us