Save Time with Batch Image Update and Replace
Update or replace any number of background images within a Flare project while maintaining image objects. Ideal for product updates, translation projects and more.
New Editor Enhancements Make Working in Capture Easier
A centered workspace, transparent canvas backgrounds and a new manually
resizable canvas make it easier to give yourself room to work.
Create the Perfect Image with Multiple Crop Enhancements
The crop feature has been significantly enhanced, including the addition of crop features to the context menu. You can now crop image objects as well as the background canvas.
Modify Your Canvas with New Drawing Tools including, Pencil, Eraser and Color Fill
The new tools offer a simple and easy way to modify your canvas and some of your objects.
Combine and Flatten Multiple Image Objects
Flatten any number of image objects, balloons or arrows into a single image.
Single-sourcing Enhancements with Support for
Custom Mediums in Flare
Enhanced integration with custom mediums in Flare allow for more powerful single-sourcing of images to be used in various outputs.
New Selection Tools including a Selection Rectangle and Magic Wand
Select an area of your image and then move, delete, cut, or copy and paste it using the Selection Rectangle; a Magic Wand allows you to select an area based on its color.
Bundled Free with MadCap Flare
Our powerful screen capture and image editing software comes bundled with MadCap Flare
— absolutely free.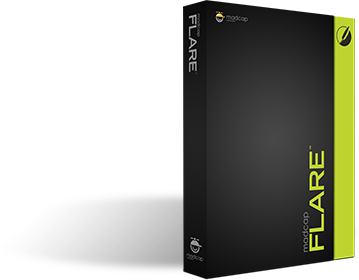 More New Features and Enhancements
New Start Page & Recent File Pinning
Apply Object Properties to All Objects in the Workspace at Once
Auto-Size Rectangle to Fit Text
Capture Button on Ribbon & Start Page
Federal Information Processing Standard (FIPS) Compliance
Enhanced Dictionary Support
Font Pinning and Grouping
Image PPI/Print DPI in Status Bar
Improved Polyline controls and additional Lines including Wave, Dashed and ZigZag
Maintain Aspect Ratio on Resizing
Redesigned Object Ribbon and Local Toolbar
Rotate Objects Manually
Save and Share Pallets to Custom Locations
Background Scale in 1/1000th Increments
New Object Graphics added to the Capture Toolbar