At the first MadWorld in 2013, I lamented to someone who works for MadCap (a rather well-known someone, someone who helped forming the company, but I won't name names) that although I'd been using Flare for years, I just couldn't keep up with everything there was to master.
He smiled and said, "Nita, even I no longer know everything about Flare! There isn't one person in MadCap who knows everything about it. The expertise is in a lot of heads."
I actually took comfort from Mike's those words. I didn't have to cram my brain full of Flare tidbits, to have all that stuff tucked away to pull out on demand! Then I remembered that my brain actually was crammed full of Flare expertise. It's just that it wasn't in my brain only. It was in the collective brain known as the Rochester Flare User Group that I had helped form back in 2009.
What is a Flare user group?
Simply put, a MadCap Flare user group is a bunch of people who like to meet and talk about Flare. They teach each other, learn from each other, and generally enjoy each other's company.
Members of Flare user groups run the gamut from newbies to experts. We're authors, editors, graphic designers, web designers, instructional designers, managers, localization experts, and consultants.
We all share the common goal of wanting to learn as much about Flare as possible.
Why join a Flare user group?
I joined a Flare user group (and because none existed back in 2009, anywhere, I started one) for two reasons.
First, I wanted colleagues! As a lone author, I get lonesome. Second, and more importantly, as a former teacher, I knew at a gut level the power of collective learning. I knew that I could accelerate my learning by tapping others' brains!
The reasons others join a Flare user group are as varied as the people:
To get a leg up the Flare learning curve.
To pick up best practices.
To find someone to show the way to design a Top Nav system.
To get ideas by seeing other authors' work.
To see firsthand how Flare integrates with other MadPak tools, such as Capture and Analyzer.
To find networking opportunities and advance your career.
To talk shop while enjoying the camaraderie of "in-the-trenches" colleagues.
To learn the ins-and-outs of print outputs vs. online outputs.
Patrick Calnan, manager of the Ottawa Flare User Group, thinks that:
"A Flare user group is a great way to troubleshoot problems with other authors who use the same tools as you!"
And my friend Hendrik van Edig, a member of Rochester Flare User Group, says that:
"Joining a Flare user group has helped me become a power user. The meetings are relaxed and informative."
What happens at a Flare user group meeting?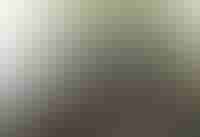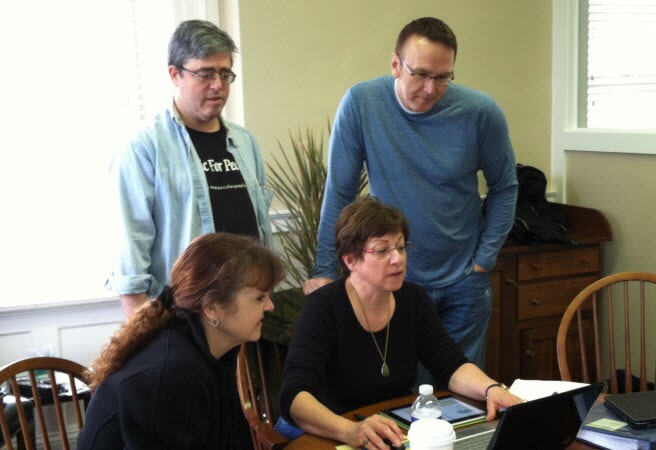 Some meetings are free-form, while others have formal agendas and planned activities. Here's a rundown of typical activities:
Speed check-in. This is a fast and lively trip around the table (or video feeds) to learn who's been doing what with Flare since our last meeting. I love these check-ins, especially for two reasons.
We all get a glimpse of how varied our well of knowledge is. Someone's been doing a tripane-to-Top Nav conversion! Someone's been figuring out how to use Font Awesome! Someone's tried out Scott DeLoach's jQuery tricks or Dave Lee's skin customizations!
The camaraderie is both heartwarming and productive. Someone will mention a struggle, and someone else will immediately say, "Oh, I know how to do that! I'll show you later."
Tips-n-tricks exchange. This is a member-led trading of techniques—with explicit instructions and examples—for getting the most out of Flare and its companion tools. I encourage my members to prepare a brief handout.
Discussions. Subjects are limitless! They can range from making the business case for moving to Flare to devising strategies for handling reviews to planning for localization. Sometimes discussions tackle tool-agnostic subjects such as making the most of SMEs, how to best on-board new team members, or how to set up business as a freelancer. And sometimes a group's free-form Flare talk yields the liveliest and fullest discussions.
Demos. Whether formal or ad-libbed, demonstrations are invaluable! These are member- and guest-led demos of tools (not limited to MadCap products) that support topic-based authoring. I've seen demos on source control, machine translation, video editing, and CSS magic!
Presentations. We're talking standard, stand-up presentations, complete with slides and handouts, prepared by members and guests. (If you need to practice a presentation you'll be giving at a conference, I'm sure a Flare user group would love hosting you.)
Showcases. Ah, a rogues' gallery of Flare projects and their outputs. Showcases offer members the chance to brag about their best Flare work and to pick up ideas from others.
Bring Your Bug! The brainchild of the Ottawa Flare User Group, this is member-led, practical problem-solving for working around known Flare bugs.
Sandbox Sessions. Here's where we play! We crack open our laptops and, in small groups or one-on-one, we get how to practice with Flare and its companion tools.
How often does a Flare user group meet, and where?
Each Flare user group is unique and is run by volunteers to address its members' needs and wishes. Some groups meet monthly, while others meet quarterly or on demand. Many meet in cafes, rented community rooms (such as at libraries), or donated conference rooms. Some groups team up and meet online using conferencing apps such as Skype, GoToMeeting, or Google Hangouts.
As of my writing this article, several groups are planning the first ever regional meeting (online) in June 2016. We're not sure how it'll work out, but we are keen to expand our collective brain.
So where are Flare user groups located?
There are established Flare user groups around the world, not to mention the cities with growing communities and emerging user groups. For the latest list and contact information for these groups, visit MadCap's Community page here.
If you can't find a Flare user group, then start one!
Starting a group takes ingenuity, some legwork, and active engagement. (And, to forestall any notion that MadCap will turn over their user lists to you, they won't.) For my own group, I asked my local chapter of the Society for Technical Communication (STC) for permission to blast an email out to their membership.
Pat Calnan, manager of the Ottawa Flare User Group, turned to a local college:
"If you want to help your user group to be successful, you need to be very active in reaching out to people that use Flare to help them connect with one another. With the Ottawa Flare User Group, we increased user participation by connecting with the Algonquin College Technical Writing program. MadCap Flare is part of the curriculum for that program and so we were able to recruit a number of student writers who joined our group as a way of improving their knowledge of Flare as well as to boost their professional network. It's connections like that which can really help your group to be active and vital."
Reach out both offline and online; LinkedIn, Facebook, and Twitter are powerful tools that can help you find the members for your group. Put the word out there and you may be surprised!
Do you need to be a Flare expert to start a group?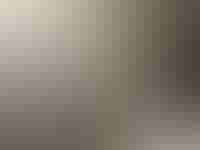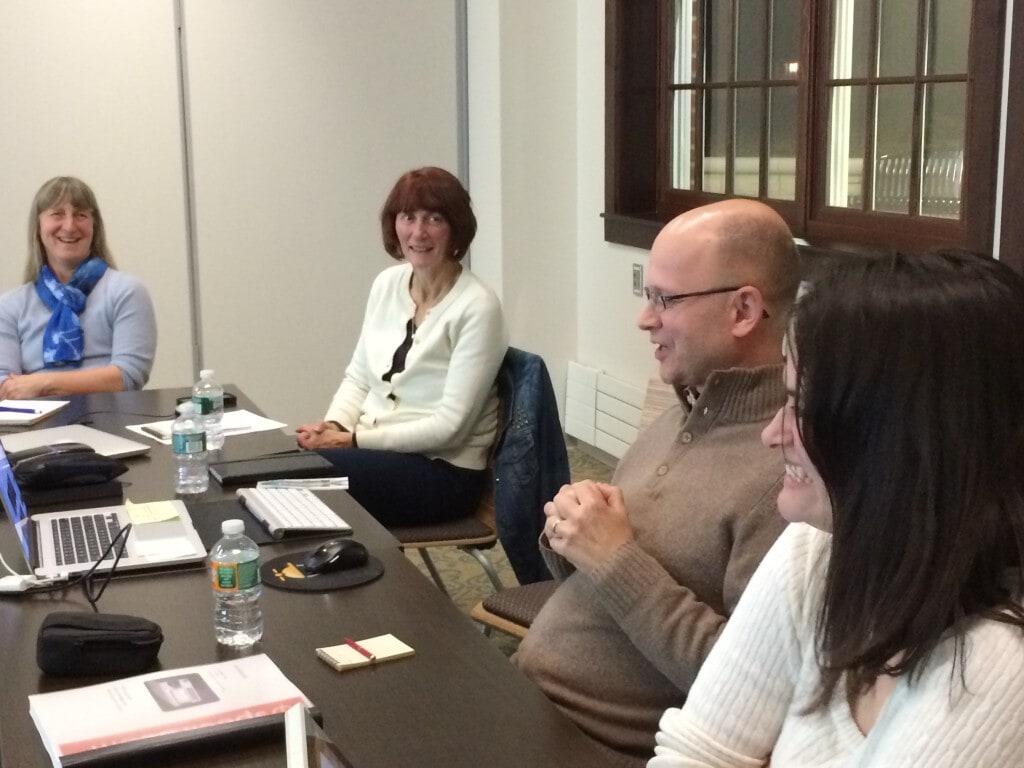 Not at all! Even Flare newbies can start a group. You just need a willingness to learn, to share, and to get—and stay—organized.
Ruth Maryniuk, manager of the Calgary Flare User Group, says:
"As a User Group manager, don't think that you need to be the person with all the answers to Flare questions. You only need to know where to get the answers, and don't forget to rely on others in your group. It's all about users helping users."
So MadCap doesn't run the user groups?
No, but user groups do enjoy MadCap's friendship and support.
For example, MadCap has helped spread the word about meetings, retweeting our tweets and liking our Facebook events and LinkedIn posts. We've even enjoyed special guests from MadCap, typically for online meetings but sometimes in person, if they happen to be nearby. (In one instance, a user group was honored by having the MadCap CEO Anthony Olivier sit in for an entire and very lively meeting.)
Is there anything that a Flare user group doesn't do?
I feel pretty strongly about one thing that a Flare user group should not do, or more precisely, should not be expected to do. A Flare user group isn't a substitute for official MadCap training and for technical support.
We're volunteers, people!
So what's holding you back?
It's time to strap on your propeller beanie and expand your mind by adding it to the collective brain of a Flare user group. You have nothing to lose and much to gain!