CCMS Link 2023 brought together content management enthusiasts in Germany on 30-31 May. Participants engaged in knowledge sharing, explored ideas and made valuable connections. Let's look at the highlights!  
Unveiling features, expert insights and customer success stories  
The event kicked off on Tuesday morning in Munich with Eric Bergeron, former IXIASOFT CEO and Anthony Olivier, MadCap CEO, who confirmed the plans for IXIA CCMS within the MadCap organization. Participants gathered from across Europe – France, Belgium, Finland, Sweden, the UK, the Netherlands, Ireland, Germany, Austria, Switzerland – and North America, with people joining from both the Unites States of America and Canada.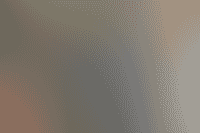 The program included presentations of CCMS features firsthand, from custom authoring experience to streamlined publishing processes. The two days were packed with presentations on a wide variety of topics including translation-ready content, best practices, emerging trends, upcoming features, and practical configuration practices such as CCMS governance tips.  
The conference celebrated the strength of the IXIA CCMS community, providing a springboard for continued growth in content management. The feedback from participants is excellent and customers are already petitioning for another event in Europe next year.  
This was the first customer event in Europe, and everybody was excited. And, of course, there was a high level of expectation. We can say that CCMS Link 2023 was a success and the feedback we received from partners and customers alike was very positive.
Robert Bredlau | VP of Sales and Business Development, IXIASOFT
Two panel sessions included industry veterans from customer and partner organizations, who shared expertise and offered practical tips and innovative solutions for effective content management with the CCMS. As an attendee mentioned to a co-worker on the second day, "It's another day in paradise".  
A showcase of the strength and vitality of the IXIA CCMS community  
The Munich Hilton City Hotel provided excellent services and conference facilities, and the coffee breaks and cocktail hour offered dedicated networking sessions to facilitate professional connections within the IXIA CCMS community, encouraging collaboration and opening doors for potential partnerships.  
Partners and customers could engage in discussions with representatives from around the world from IXIASOFT, Acrolinx, Comtech Services, Congree Language Technologies, Etteplan, Miramo, STILO and XTM International to name a few.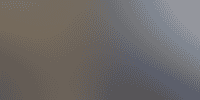 Customer success stories from ARM, Biomérieux and Siemens demonstrated how the CCMS enables organizations to overcome their content management challenges and achieve their business goals. The event showcased the strength and vitality of the IXIA CCMS community and fostered ongoing innovation and success in the realm of content management.  
CCMS Link was a great opportunity for customers to share their experiences and exchange ideas directly with IXIASOFT representatives
Henrietta Taylor | Customer Success Manager, Europe, IXIASOFT
CCMS Link 2023 was a dynamic event that promoted innovation, collaboration, and customer success. Participants were introduced to the latest CCMS features, gained insight from expert presentations and learnt from customer case studies.  
The conference created opportunities for engaging discussions and networking opportunities, making CCMS Link an unmissable experience for all members of the IXIA CCMS community!