NEW RELEASES NOW AVAILABLE
MadCap Flare 2020 and MadCap Central Give Documentation Teams the Edge in Content Development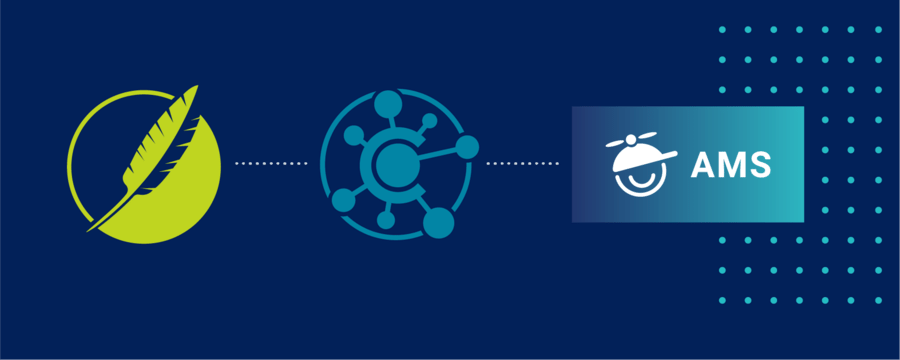 Companies like Illumina, Visa, Amazon, Sony, General Dynamics, Nestlé and Medtronic choose MadCap Software to maximize content reuse, improve authoring efficiency, reduce support inquiries, improve customer satisfaction, increase product adoption, reduce translation costs and maximize ROI across the enterprise.
The latest releases of MadCap AMS, MadCap Flare and MadCap Central add new cutting-edge enhancements so your team can stay ahead of the curve and streamline content delivery.
Feature Highlight: Micro Content Authoring for Improved Search
How can you improve search experiences for your users? Micro content. Using MadCap Flare's new micro content feature, promote key pieces of information in search rankings so that common questions are answered quickly and easily. Featured snippets in search results can be small chunks of content such as images, GIFs, video, short descriptions of steps or processes and much more.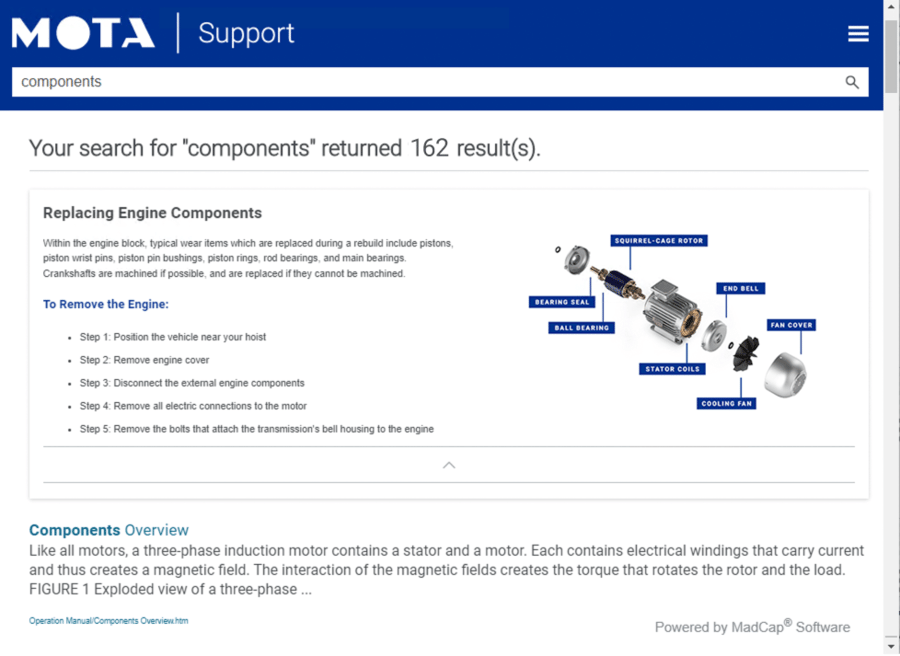 Additional micro content use includes:
Chatbots and Other Machine-Ready & AI Applications
VR and AR Applications
Call-Outs for Field-Level Help
FAQ Databases
And more!
Feature Highlight: Password-protected Output for Web and PDF
With MadCap Central, you can control who has access to your content by easily configuring password protected user access. Without credentials, users cannot access your web-based output or PDFs, making this option ideal for internal employees or customer documentation that should not be accessed by the public.
Now Authors, Subject Matter Experts (SMEs) and Viewers can access your privatized output with login credentials.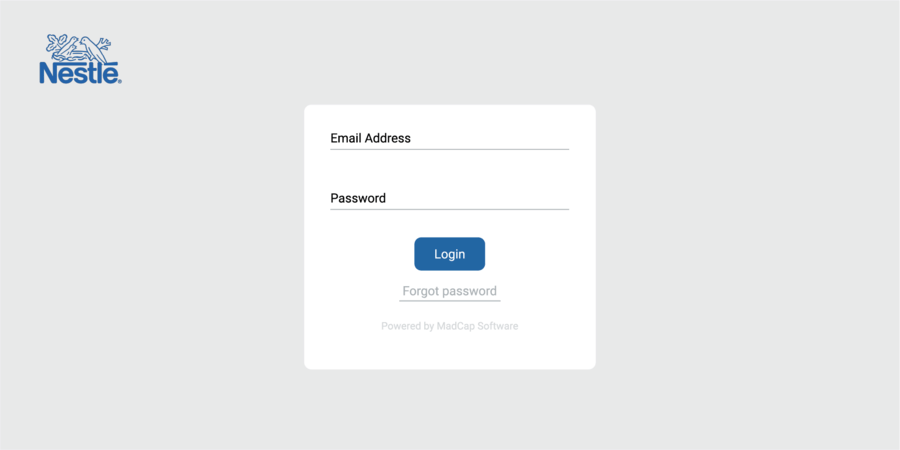 Upgrade Now and Save $300
Upgrade to MadCap Flare 2020 and Take Advantage of Micro Content Authoring, Data Analytics, Privatized Output, Drag-and-Drop Import and More
Learn More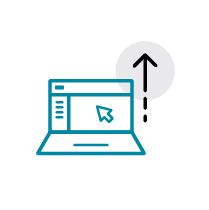 Upcoming Webinar
Inside the Author's Studio: Using Micro Content and Analytics for the Best Documentation Experience
September 16, 10:00 AM PT
How can you make sure you are giving your end users the information they need and want the most? That's what micro content from MadCap Flare and analytics from MadCap Central are all about. Separately, they're each great at helping you connect users' needs with the most appropriate information. And together, they're even better.
In this webinar, MadCap Software Documentation Director Paul Stoecklein, along with Customer Success Director Jennifer Morse, will walk you through the main ways that micro content and MadCap Central analytics can help keep your output relevant and useful, giving your customers the best documentation experience possible.
Latest Customer Success Story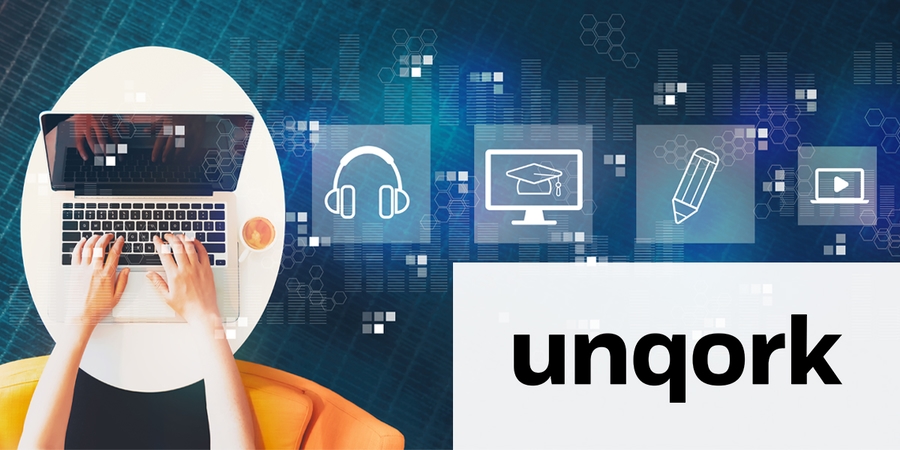 Unqork Delivers State-of-the-Art, Persona-Based Learning Management System Website and In-product Help Documentation Using MadCap Flare and MadCap Central
Since 2017, Unqork, Inc. has been empowering Fortune 500 companies to create custom applications faster and more cost-effectively using its visual, no-code application platform. To help customers use its platform, the company built the Unqork Academy learning management platform using MadCap Flare and MadCap Central.

MadCap Flare is so critical to us in making sure all of our documentation is organized. We have hundreds of small projects, like tickets or articles for the platform, plus hundreds of topics for the Academy. These would be unmanageable if it wasn't for Flare.
–OLGA GOMONOVA, Head of Client Enablement | Unqork, Inc.
Get Prepared with the MAD Certification Bootcamp
Led by Scott DeLoach, Certified MadCap Flare Instructor, this half-day online bootcamp will cover topics essential to pass the MAD Certification test, including project structure and navigation, design, single-sourcing and project management in MadCap Flare.
Boot camp registration includes the MAD Certification test fee (a $149 value)
Stay engaged with live sessions taught by certified instructors
Chat with the instructors and ask questions during session breaks
Get prepared to take the MAD Certification test to highlight your skills and expertise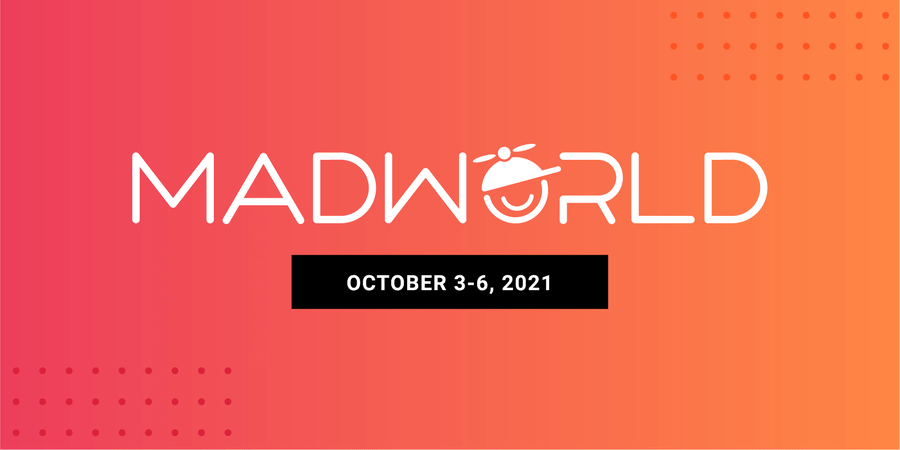 MadWorld Conference Rescheduled to October 3-6, 2021 in Austin, Texas
As we continue to carefully monitor the latest COVID-19 developments, as well as routinely seeking guidance from public health authorities and our partners in Austin, Texas, we have decided that it is in the best interest of our attendees, speakers, and our staff, to reschedule the MadWorld conference a second time.
The Good News: The new conference dates are now October 3-6, 2021, with the event taking place at the same location – the Fairmont Hotel in downtown Austin. Full conference details are here.
Our early registration discount has been extended through the end of the year, with discounted pricing on the Pre-Conference, Main Conference and Advanced Workshop.