In this issue: Our latest customer success story from SimCorp, a new release of Doc-To-Help, and a fresh round of new resources to help you work smarter.
Was this email forwarded? Sign up here.

SimCorp, Global Investment Management Solutions Provider, Uses MadCap Flare to Ensure its User Documentation is Ready for Agile Development and the Cloud

INDUSTRY | Software
SOLUTION | MadCap Flare
"The beauty of MadCap Flare is that in terms of the set-up, software, and processes, it has us totally covered. We wouldn't have been able to keep in step with the company's move to agile development or the cloud without it."
- KAI WEBER, Lead Technical Writer | SimCorp

Success Story Highlights:
SimCorp selected Flare back in 2011 to replace Word and Microsoft® HTML Help Workshop
450,000 topics in HTML5 and 180 PDF user manuals are now managed by the technical writing team in Flare
A move from waterfall to agile development in 2015 required the docs team to release updates more frequently and add incremental documentation
Automation capabilities in Flare allow for nightly or on-demand builds and publishing updates
Future-proof decisions made in 2011 allow the documentation team to seamlessly manage content as company requirements evolve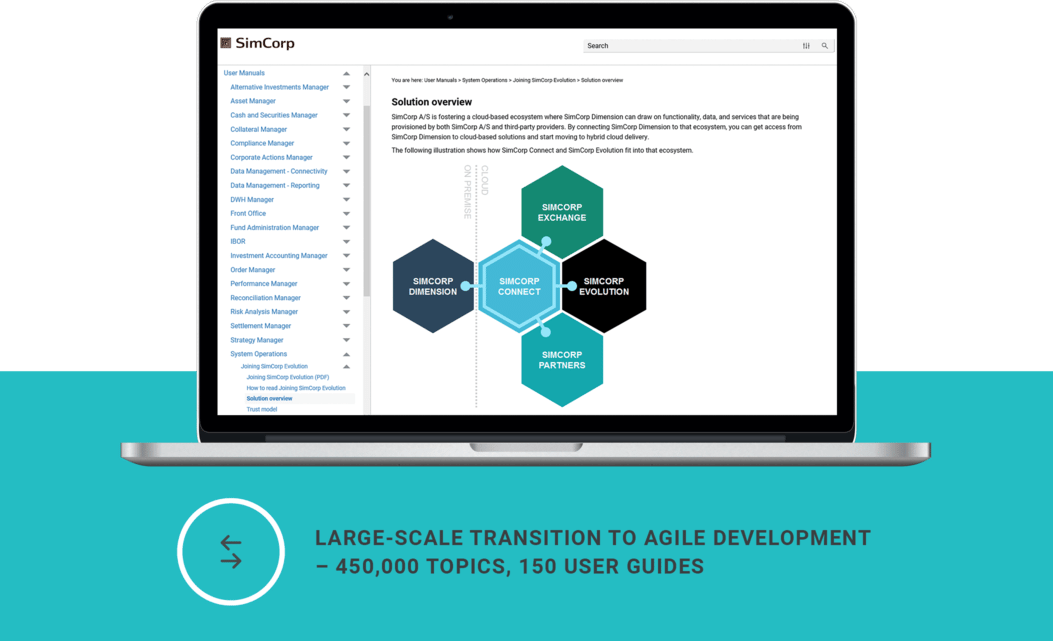 Watch Our Latest Series: Customer Success Stories
We sat down with customers from Illumina, LI-COR Biosciences, disguise, BeyondTrust and more to learn how MadCap Flare is changing the way they create, manage and publish technical documentation.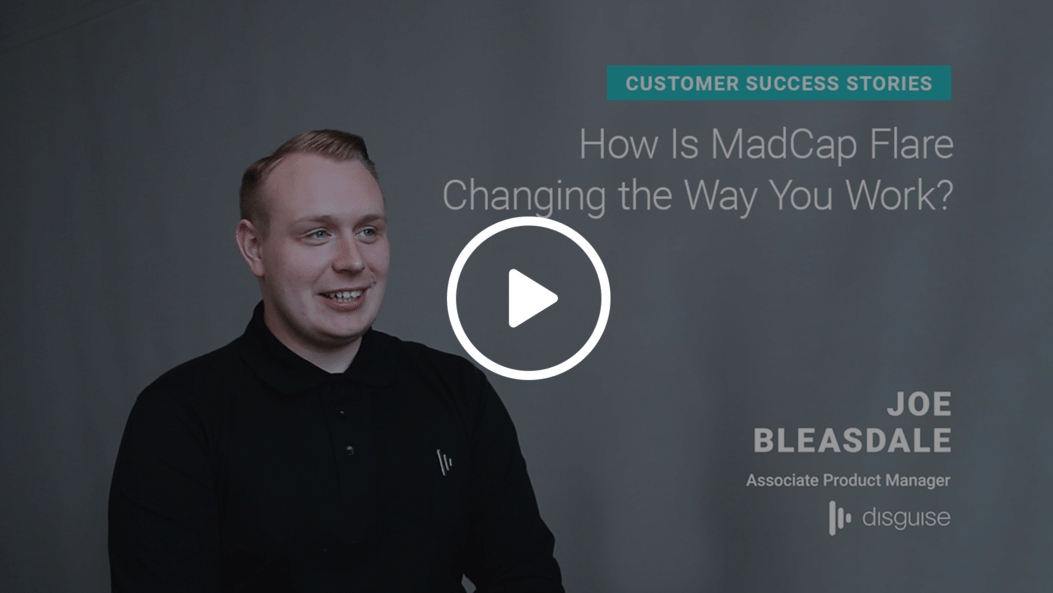 Note: Offer valid on new licenses purchases only. Pricing available through September 30, 2019. Certain restrictions apply and cannot be combined with any other offer.

New Release: MadCap Doc-To-Help 6
The latest release of Doc-To-Help features support for Microsoft® Word 2019, improvements to NetHelp online output, and much more.
Support for Microsoft® Word 2019
NetHelp Improvements Including the Ability to Create New Web-based Themes from Custom Themes
Section 508 Compliance Enhancements
Ability to Manage Your Topic URLs in the Topics Panel
High DPI Monitor Support
Support for Microsoft® SharePoint 2016
Redesigned Start Page for Easy Access to Recent Projects, Pinned Favorites and More
Plus: Bug Fixes, Performance Enhancements and More

Request a Free Quote from MadTranslations
As a leading provider of technical translation and localization services, companies around the globe rely on MadTranslations for translated and localized content that is functionally, linguistically, and culturally flawless. Our quality management process ensures we deliver technically accurate translations and localization solutions to help companies succeed in international markets.

Register For MadWorld 2019 Dublin
Spread out over three full days of learning, the MadWorld technical communication and content strategy conference is your chance to learn from the experts, network with your peers, and take home best practices.
The conference features 20 main conference sessions, eight advanced workshops, a technical support lounge for one-on-one support, and hosted networking events each night to ensure you're maximizing your learning and professional development.