Analytics Database Company Exasol Uses MadCap Flare to Deliver Customized, Modern Web Experiences with its Documentation Portal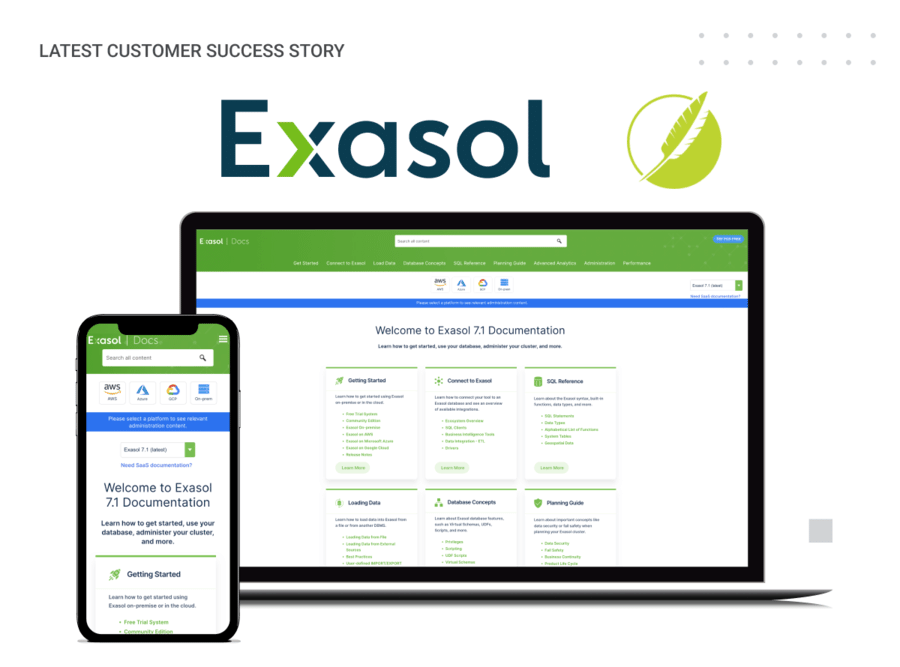 With MadCap Flare, we've been able to create a portal that lets users find information in the way that works best for them, whether it is our top navigation, side navigation, topics list, or search.
Nico Conforti
Team Lead, Education | Exasol AG

Get Started Today with a Free 30-Day Trial and Product Demonstration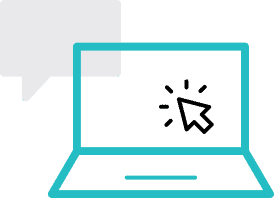 Learn how you can streamline content creation and deliver results with MadCap Software.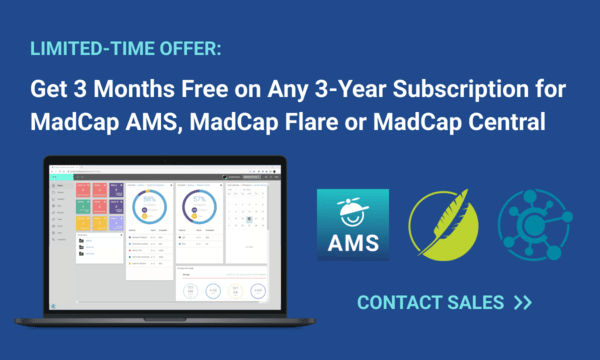 Offer valid from May 3, 2022 through June 17, 2022. Offer valid for new license purchases only. Offer cannot be combined with any other promotion. Certain restrictions apply.

Enhancing the Search Experience
May 25, 10:00 AM PT
In this webinar, Scott DeLoach will share best practices for enhancing the search experience in MadCap Flare's HTML5 outputs.
Differences between the built-in search engines: MadCap Search, Elasticsearch, and Google Search
Customizing the search bar and search results
Adding search tips
Creating and customizing micro content and glossary matches
Adding search filters
Faceted search options and customizations
Integrating other search engines with HTML5 targets
Gathering search analytics data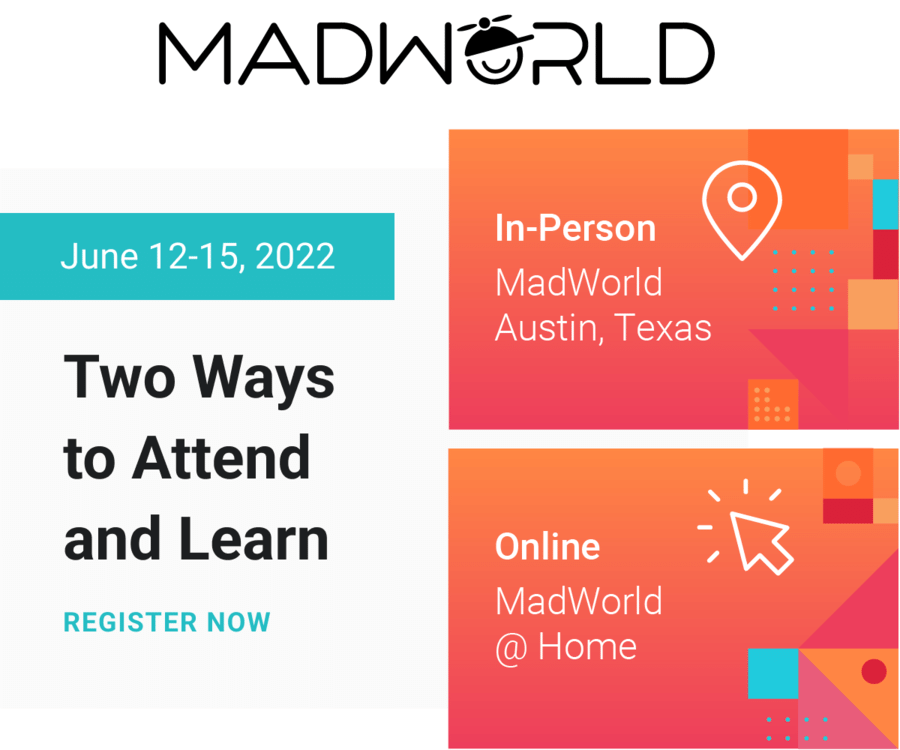 Register Now for MadWorld 2022 Austin
There's still time to register for MadWorld! The conference features speakers from Fitbit, Rivian, Maxar Technologies, Unqork, and more. Take your technical docs and eLearning programs to the next level with 40 main conference sessions and 8 advanced long-format workshop sessions.
With two ways to attend MadWorld 2022 Austin, you can attend the conference in Austin, Texas, or join us from the comfort of your home with our MadWorld @ Home online virtual conference package.

Get Inspired with Our Customer Showcase
Check out some of the incredible documentation websites, user manuals, training resources and knowledge bases built by our customers.