MadCap Insider: March, 2017
Introducing the MadCap Insider Monthly Community Newsletter
Welcome to a more personal newsletter from MadCap Software.
MadCap Insider is your new monthly resource for the latest tips, blog articles, upcoming webinars, case studies, certified training courses and more. Don't work harder, work smarter. Harness the power of single-source authoring and multi-channel publishing to deliver content quickly and efficiently.
As our very own Paul Stoecklein, Documentation Manager at MadCap Software recently remarked, "Single-source authoring is for anybody who wants to work less and produce more."
We couldn't agree more. We hope you enjoy this new resource from MadCap Software.
In This Issue
Your Monthly Tips & Tricks Roundup

Free Upcoming Webinars

Product Showcase

Latest Customer Case Study

Upcoming Certified Training Schedule

March Promotional Savings

Get a Free Quote from MadTranslations

In The Press and Latest Industry News
YOUR MONTHLY TIPS & TRICKS ROUNDUP
Miss one of our webinars? You can access them anytime in our free webinar archive.
MANAGING YOUR CONTENT JUST GOT EASIER
MadCap Software combines the power of topic-based authoring with the flexibility and control of cloud-based publishing and content management.

You no longer need to use separate systems for source control, task management, permissions, and other details. It's all contained and managed within one central hub. Overall, MadCap Central provides a much-needed publishing and content delivery solution for tech docs.

–Tom Johnson | Technical Writer, Blogger, I'd Rather Be Writing
LATEST CUSTOMER CASE STUDY
Hewlett Packard Enterprise Relies on MadCap Flare to Deliver 15 Responsive HTML5-Based Help Centers for its Application Delivery Management Products
When Hewlett Packard Enterprise learned that MadCap Flare would feature an HTML5 format with top navigation that enables the online Help to look more like a modern website, HPE saw this as an opportunity to move from the traditional tripane Help and create the modern, web-based Help centers it envisioned.

We saw the new frameless top navigation functionality available with the new release of Flare, and it aligned perfectly with what we were looking for to help reinvent our Help system as live websites.

–Reuven Fine, Information Engineering Manager
UPCOMING CERTIFIED TRAINING COURSES
MadCamp: A 4-Day Certified Training Course | La Jolla, CA | March 7-10
MadCap Flare Basic/Intermediate Training in German | March 14-17
MadCap Flare CSS Training | March 14-15
MadCap Flare Single Sourcing Training | March 16-17
MadCap Flare Basic/Intermediate Training | April 11-14
MadCap Flare Basic/Intermediate Training (Europe/Middle East/Africa) | April 25-28
MARCH PROMOTIONAL SAVINGS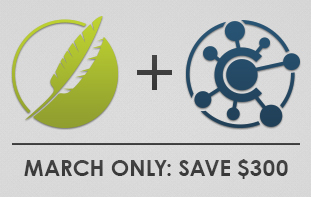 Save on MadCap Flare with a Purchase of MadCap Central
Purchase a One Year Subscription to MadCap Central and Save $300 on Your MadCap Flare License Purchase
Note: Offer valid on new licenses only. Pricing available through March 31, 2017. Certain restrictions apply and cannot be combined with any other offer.
REQUEST A FREE QUOTE FROM MADTRANSLATIONS
MadTranslations specializes in individual projects or complete end-to-end translation and localization services. Get a free quote on your next translation project.
• Technical Documentation

MadCap and MadTranslations offer first class support and are always available to meet our needs, from assistance with planning the project through to detailed and responsive technical support.

–Steve Walker | Product Manager, Miro Technologies
IN THE PRESS AND LATEST INDUSTRY NEWS

LIVE WEBINARS
Sign up for the latest complimentary webinars.
PROFESSIONAL SERVICES
Certified training, consulting and more.