MadCap Insider: June, 2017
The MadCap Insider Monthly Community Newsletter
Welcome to the June issue of MadCap Insider. Packed in this edition are tips for publishing Flare content to Salesforce, how to convert a Flare target to a mobile app, and how you can add custom fonts to our Flare output.
A new webinar from Denise Peña of Blackbaud highlights the many uses of MadCap Analyzer, and how it could be the missing piece in your workflow. Plus, a new Customer Showcase from Escape Technology highlights a completely redesigned documentation website designed to enhance the usability of the Escape Technology software application, and to make finding answers to questions easier than ever.
We hope you enjoy this latest issue of MadCap Insider. For an archive of past issues, click here.
In This Issue
Your Monthly Tips & Tricks Roundup

Free Upcoming Webinars

Customer Showcase: Escape Technology

Upcoming Certified Training Schedule

Save on MadCap Flare or MadPak with a Purchase of MadCap Central

Stuck with FrameMaker®? MadCap Software Will Buy Out Your Support Contract

Let MadTranslations Manage Your Next Translation Project

In The Press and Latest Industry News
YOUR MONTHLY TIPS & TRICKS ROUNDUP
Have you ever published your documentation only to discover that the topic you meant to hide until next release actually made it through? Or even worse, that some of your links were actually broken? With MadCap Analyzer, you can utilize multiple default reports or create custom reports to incorporate into your workflow to prevent those "uh-oh" moments from happening. We'll review the available default reports, as well as additional reports to tidy up your project, such as Unused Content Files, Unused Variables, and Style and Cross-Reference Suggestions. In addition, learn how to create a custom report, which items (such as Broken Links, Used Images, Undefined Glossary Terms Links, etc.) to include, and when and how to incorporate your custom report into your workflow. This webinar was adapted from a presentation originally presented during MadWorld 2017.
RECENTLY PRESENTED WEBINARS
Miss one of our webinars? You can access them anytime in our free webinar archive.
Customer Showcase: Escape Technology
Escape Technology recently launched a completely redesigned online documentation website designed to enhance usability and make finding answers to questions easy.

A week ago today, we went live with our online documentation produced via MadCap Flare. The feedback has been very positive. The new platform (as opposed to FrameMaker®) is so much more intuitive and easier to use from a technical writer standpoint and from a user of software standpoint.

–Leslie Bailey | Technical Writer
UPCOMING CERTIFIED TRAINING COURSES
MadCamp: MadCap Offices, La Jolla, CA | June 27-30
MadCap Flare Basic/Intermediate Training | July 11-14
MadCap Flare Basic/Intermediate Training (Europe/Middle East/Africa) | July 11-14
MadCap Flare CSS Training | July 25-26
MadCap Flare Single Sourcing Training | July 27-28
JUNE IS YOUR CHANCE TO SAVE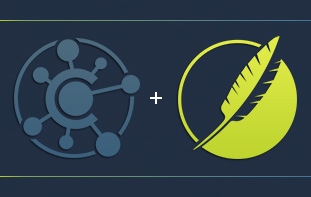 Save on MadCap Flare or MadPak with a Purchase of MadCap Central
Purchase a One Year Subscription to MadCap Central and SAVE $300 on Your MadCap Flare License Purchase
Need Help Moving from FrameMaker®?
MadCap Software Will Buy Out the Remaining Portion of Your Support Contract or Subscription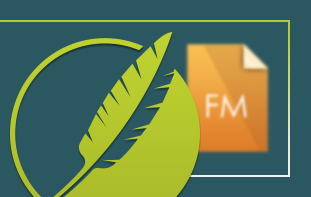 Note: Offer valid on new licenses only. Buy out credit to be applied to your new MadCap Software maintenance and support plan. Certain restrictions apply and cannot be combined with any other offer.
LET MADTRANSLATIONS MANAGE YOUR NEXT TRANSLATION PROJECT
MadTranslations specializes in individual projects or complete end-to-end translation and localization services. Get a free quote on your next translation project.
• Technical Documentation

The attention to detail in the MadTranslations samples was extraordinary because it understood the technical end of assembly and troubleshooting. As a person implementing the solution, that's huge.

–Don Rasky, Senior Technical Writer | Mitchell International, Inc.
IN THE PRESS AND LATEST INDUSTRY NEWS

LIVE WEBINARS
Sign up for the latest complimentary webinars.

PROFESSIONAL SERVICES
Certified training, consulting and more.