MadCap Insider: July, 2017
The MadCap Insider Monthly Community Newsletter
Welcome to the July issue of MadCap Insider. In this issue is another great collection of blog articles, upcoming webinars, a new July promotion, and the latest customer case study from DNV GL – a Norway-based provider of advisory and certification services for the maritime, oil & gas, and energy industries.
The MadWorld 2018 Call for Papers is now open, with session ideas due no later than Tuesday, August 8. We encourage anyone interested in sharing their best practices, case studies or thought provoking topics to consider submitting session proposals for next year's conference. We're thrilled to be bringing MadWorld 2018 to the historic Hotel del Coronado on Coronado Island just 10 minutes from downtown San Diego.
We hope you enjoy this latest issue of MadCap Insider. For an archive of past issues, visit our archive here.
In This Issue
Your Monthly Tips & Tricks Roundup

MadWorld 2018 Call for Papers

Free Upcoming Webinars

Latest Customer Case Study: DNV GL

Upcoming Certified Training Schedule

July Only: Get a Free Upgrade to Platinum Maintenance

MadTranslations for Translation and Localization

In The Press and Latest Industry News
YOUR MONTHLY TIPS & TRICKS ROUNDUP
MADWORLD 2018 CALL FOR PAPERS
MadCap Software is pleased to announce the MadWorld 2018 Call for Papers. The premiere technical communication and content strategy conference returns next year to San Diego, California.
Who attends MadWorld?
Attendees come from a wide variety of industry verticals and job specialties, including documentation managers, information architects, technical writers and user assistance specialists.
Why speak at MadWorld?
MadWorld provides an excellent opportunity to showcase your professional skills and expertise to a wide audience.
What's covered for conference speakers?
Presenters selected will have hotel and conference registration fully covered by MadCap Software.

In this webinar, Scott DeLoach will explain the differences between master pages, stylesheets, and skins. He will also present design tips and tricks for creating HTML5 targets using real-world examples, including projects highlighted in the customer showcase, and explain how the designs can be replicated in attendee's projects. This webinar was adapted from a presentation originally presented during MadWorld 2017.
RECENTLY PRESENTED WEBINARS
Miss one of our webinars? You can access them anytime in our free webinar archive.
LATEST CUSTOMER CASE STUDY
Global Provider of Advisory and Certification Services for Maritime, Oil & Gas, Energy Industries Replaces Adobe® FrameMaker® with MadCap Flare to Streamline Content Delivery
INDUSTRY | RISK MANAGEMENT, SOFTWARE
SOLUTION | MADCAP FLARE

We're setting up our documentation for the future of our software products. And with all the features in MadCap Flare, such as conditional text, snippets, and dropdowns, it's easier than ever to produce clean, modern documentation.

–Gary Etzel, Technical Communications Manager | DNV GL
UPCOMING CERTIFIED TRAINING COURSES
MadCamp: MadCap Offices, La Jolla, CA | August 15-18
MadCap Flare Basic/Intermediate Training, Reading, United Kingdom | September 13-15
MadCap Flare Basic/Intermediate Training | July 11-14
MadCap Flare CSS Training | July 25-26
MadCap Flare Single Sourcing Training | July 27-28
MadCap Flare Basic/Intermediate Training (Europe/Middle East/Africa) | October 24-27
JULY ONLY: GET A FREE UPGRADE TO PLATINUM MAINTENANCE ON ANY NEW LICENSE PURCHASE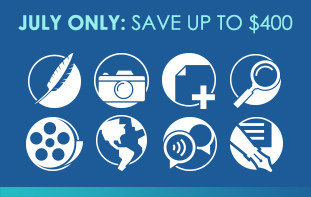 Purchase a New Perpetual License for Any Product and Save Up to $400 with a Free Platinum-level Maintenance and Support Plan Upgrade.
• Free Product Updates and Upgrades
• Unlimited Telephone Support
• Unlimited Telephone Support
• Priority Phone and Email Support
• Extended Telephone Support Hours
LET MADTRANSLATIONS MANAGE YOUR NEXT TRANSLATION PROJECT
MadTranslations specializes in individual projects or complete end-to-end translation and localization services. Get a free quote on your next translation project.
• Technical Documentation

The attention to detail in the MadTranslations samples was extraordinary because it understood the technical end of assembly and troubleshooting. As a person implementing the solution, that's huge.
–Don Rasky, Senior Technical Writer | Mitchell International, Inc.
IN THE PRESS AND LATEST INDUSTRY NEWS

LIVE WEBINARS
Sign up for the latest complimentary webinars.

PROFESSIONAL SERVICES
Certified training, consulting and more.