MadCap Insider: January, 2018
Happy New Year and welcome to the January issue of MadCap Insider. We're kicking 2018 off with new resources, our top blog posts from 2017, and a new case study from cleverbridge, a global e-commerce software provider that created a modern Client Support Center with MadCap Flare.
We're thrilled to announce the first MadWorld Europe conference, taking place September 11-14, 2018, in Prague, Czechia. The premier technical communication and content strategy conference is your opportunity to learn from experts, get tips in the Hospitality Lounge and network with your peers. The Call for Presentations can be found here.
Looking for an easy way to create stunning, fully responsive Top Navigation outputs from MadCap Flare without all of the CSS and design work? Four more modern Top Navigation project templates are now available as a free download.
We hope you enjoy the latest issue of MadCap Insider.
In This Issue
Your Monthly Tips & Tricks Roundup

MadBlog Recap: Our Most Popular Tips & Tricks from 2017

Free Upcoming Webinar

New MadCap Flare HTML5 Project Templates

Latest Customer Case Study: cleverbridge

MadWorld Europe 2018 Call for Presentations

Save on Your MadWorld 2018 Registration

Upcoming Certified Training Schedule

Local and International Flare User Groups

MadTranslations for Translation and Localization
YOUR MONTHLY TIPS & TRICKS ROUNDUP
MADBLOG RECAP: OUR MOST POPULAR TIPS & TRICKS FROM 2017

Thursday, January 18, 6:00 AM PST / 9:00 AM EST
Presenter: Mike Hamilton, VP of Product Evangelism | MadCap Software
Are you new to MadCap Flare and want to learn more about topic-based authoring? Is single-sourcing a requirement for your team? Does source control cause you headaches? Will you need to translate your content to multiple languages? Do you need to create a modern look and feel for your documentation? If you answered yes to any of these questions, join us for a comprehensive presentation on working with MadCap Flare.
During this one-hour webinar, industry veteran and MadWorld 2018 speaker Mike Hamilton will walk through the features and benefits of authoring in Flare's topic-based environment. We'll take a look at Flare's ability to:
Import existing content

Organize and reuse content

Publish to multiple outputs

Manage content using source control

Facilitate translation, content review and more
Note: This webinar has been scheduled to accommodate the European time zones.
Miss one of our webinars? You can access them anytime in our free webinar archive.
Looking for an easy way to create HTML5 Top Navigation outputs from MadCap Flare without all of the CSS and design work? Four new project templates – Coronado, Girard, Sunset and Silverado – are available now as a free download.
LATEST CUSTOMER CASE STUDY: CLEVERBRIDGE
Global E-Commerce Software Provider cleverbridge Creates Modern Client Support Center Featuring Customized Content and Responsive Design with MadCap Flare
INDUSTRY | E-COMMERCE
SOLUTION | MADCAP FLARE, MADCAP CAPTURE, MADCAP ANALYZER

Being able to publish to different outputs from a single Flare project has helped us to reduce the time it takes to update documentation so that we can keep pace with product updates.

–Andrew Smith, Technical Writer | cleverbridge
MADWORLD EUROPE 2018: CALL FOR PRESENTATIONS
MadCap Software is excited to announce the first annual MadWorld Europe 2018 conference and Call for Presentations. The premiere technical communication and content strategy conference debuts this year in Prague, Czechia.
The deadline to submit presentation ideas is Tuesday, January 23, 2018.
Who attends MadWorld?
Attendees come from a variety of industries with job specialties ranging from documentation managers, information architects, technical writers, user assistance specialists and more.
Why speak at MadWorld?
MadWorld provides an excellent opportunity to showcase your professional skills and expertise to a wide audience.
What's covered for conference speakers?
Presenters selected will have hotel and conference registration fully covered by MadCap Software.
REGISTER BY MARCH 31 TO SAVE ON MADWORLD 2018
MadWorld is your best professional development opportunity of the year. The 2018 schedule features more advanced sessions than ever before, and our 29 expert speakers from across the globe represent a wide variety of industries and specialties. Add three nightly networking events, a Hospitality Lounge for one-on-one technical support, and a full-day advanced workshop following the main conference, and you have a technical communication and content strategy conference you don't want to miss.
Register by March 31, 2018 and save up to $300 on your conference and workshop registration.
A special conference room rate has also been secured at the iconic Hotel del Coronado, but space is limited, so we encourage you to make your reservation as soon as possible.
UPCOMING CERTIFIED TRAINING SCHEDULE
MadCamp: MadCap Offices, La Jolla, CA | February 6-9, 2018
MadCap Flare CSS Training | January 16-17, 2018
MadCap Flare Single Sourcing Training | January 18-19, 2018
MadCap Flare Basic/Intermediate Training Course | February 6-9, 2018
MadCap Flare Basic/Intermediate Training (for AU 2/13-2/16) | February 12-15, 2018
LOCAL AND INTERNATIONAL FLARE USER GROUPS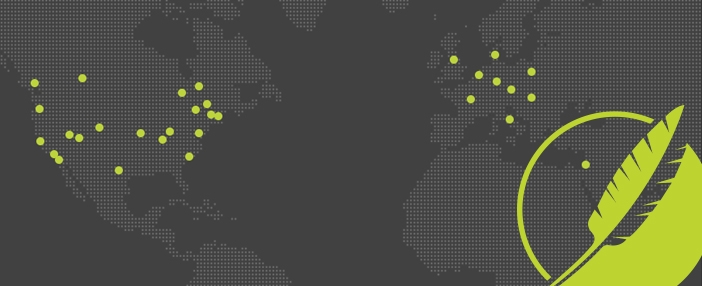 Local Flare User Groups are user-organized groups where members can share best practices, network, and meet in-person and offline. Whether you're a new, intermediate, or expert user, a local user group can help strengthen your skills in and knowledge of MadCap Flare. Take a look at the upcoming meetups:
Silicon Valley MadCap Flare User Group
Date: January 18, 2018, 6:30 PM
Location: Centrify, 3300 Tannery Way, Santa Clara, CA
Contact: Kate Montressor, kate@montressor-enterprises.com
Denmark MadCap Flare User Group Meeting – Taastrup
Date: January 18, 2018, 3:00-6:00 PM
Location: Otometrics, Hørskætten 9, 2630 Taastrup, Denmark
Contact: Thomas Bro-Rasmussen, thomas@bro-rasmussen.dk
Israel MadCap Flare User Group – Mercaz
Date: Monday January 22, 2018, 15:00-18:00
Location: CyberArk, Petach Tikva
Registration Link
Israel MadCap Flare User Group – North
Date: Monday January 29, 2018, 15:00-18:00
Location: ACS Motion Control, Migdal HaEmek
Registration Link
Denmark MadCap Flare User Group Meeting – Aarhus C
Date: March 8, 2018, 3:00-6:00 PM
Location: Xplanation, Toldbodgade 8, 8000 Aarhus C, Denmark
Contact: Thomas Bro-Rasmussen, thomas@bro-rasmussen.dk

MADTRANSLATIONS FOR TRANSLATION AND LOCALIZATION
As you plan for the new year, MadTranslations would be happy to provide your team with a free translation quote on your next project. Whether it is Spanish, Russian, Chinese and more than 50 other languages spanning the globe, MadTranslations has an established network of professional translators to assist in your next translation effort. Our extensive network of translators allows us to provide services in almost any language.

Our translation and localization services include:
• Technical Documentation

MadTranslations has been an excellent choice as provider for the translation and localization services for our user interface and user documentation into Spanish, French and Portuguese. The process has been very smooth and the level of service offered by MadTranslations has been excellent!

–Tracy Stone, Manager of Technical Communications| Avtec


LIVE WEBINARS
Sign up for the latest complimentary webinars.

PROFESSIONAL SERVICES
Certified training, consulting and more.