MadCap Pulse Testimonials
We are gaining insights that will enable us to create the best user experience possible.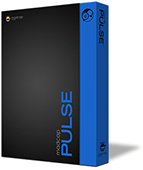 "MadCap Pulse integrated with MadCap Flare has provided users with a convenient voice to engage in social dialog within the context of our application help guide. Along with the robust analytics package offered by Pulse, it also helps our product management, support and sales teams understand the voice of our clients. Social dialog is so prevalent in our personal lives that extending the same tools into our business-to-business application sends a powerful message of relevance and innovation to both clients and future customers."
|
Fujifilm Medical Systems, USA

"With Pulse, we can effectively capture search terms to see the relationship between a term entered and whether or not users have found the topics they are looking for. This information is extremely important to further develop our search capabilities."
|
Principal Information Developer,

Venafi
Read Case Study

"What I really like is that it allows you to see, either by a topic basis or user, exactly how people are using your system."
|
Documentation Team Leader,

N-able Technologies

"We're working with our support team that manages our forum, watching their analytics to uncover what customers are talking about. Pulse goes to a topic and highlights these activities, which is driving where we want to go in terms of delivering appropriate content."
|
Principal Information Developer,

Venafi

"We really like the ability to attach files to comments, because what that might allow us to do is, if a customer is having a particular issue with something, they can either post a screen grab or attach a project file so that we can review it and then help them troubleshoot their issues."
|
Documentation Team Leader,

N-able Technologies