MadCap Flare One-Day Workshop
MONDAY, NOVEMBER 12, 2018
Hilton Sydney
488 George Street, Sydney NSW 2000, Australia
This workshop is your chance to learn from the experts, meet local users, and discover what's new from MadCap Software. Join us for a one-day workshop packed with fresh ideas and valuable takeaways to enhance your professional development.
The One-day workshop features:
Six sessions ideal for new and existing users
Updates on the latest releases from MadCap Software
Hosted lunch + a networking event & happy hour
Register Now
Workshop Schedule
The workshop agenda covers topics essential for today's technical writers and documentation managers, including maximizing content reuse, multi-channel publishing, and formatting your documentation with advanced CSS techniques.
Introduction to MadCap Flare
In this opening session, get a hands-on look into the capabilities of the MadCap Software publishing system. A high-level overview of the concepts behind content reuse, single-sourcing, and multi-channel publishing will be covered as well as live software demonstrations showing the best practices of how to get the most out of MadCap Flare.
What's New in MadCap Flare 2018
While the introductory session focused on the basics and fundamentals of MadCap Flare, this session will cover the newest advancements and improvements in the latest release. We will explore the new advanced actionable reports in Flare that will help you to maintain the health of your documentation system, new search options for browser-based content, a brand new HTML5 publishing template using the latest W3C FlexBox technology, and more.
Unlocking the Power of MadCap Flare and MadCap Central
As powerful as the MadCap Flare authoring platform is, when connected to the cloud-based functionality of MadCap Central you gain an entirely new level of production control and publishing. MadCap Central facilitates the long-term storage, archiving, and versioning of content. MadCap Central also contains an entire dashboard for managers or leads to plan projects, create task lists, assign tasks (including start dates, due dates, and number of hours budgeted for the task) to individual team mates, and more. In addition, the interface also includes a lightweight editor so that your subject matter experts can perform content reviews directly in their web browser with no installation of software necessary. Add to that the MadCap Central content hosting capability and it rounds out the "muscle" of MadCap Flare to make your content look good with the "brain" to keep production on task and on schedule.
Maximizing Content Reuse in MadCap Flare
In a perfect world we would never duplicate content and we would never have to make the same edit twice. That world can be a reality using advanced content reuse functionality built into MadCap Flare. This session will explore single-source functionality including the use of Conditional Markers, Variables, and re-usable Content Snippets. Learn how to keep a single point-of-edit master version, and yet still be able to publish unique content as needed.
A Guide to Modern Design with CSS
Where single-sourcing allows us to deliver content tailored to the reader, CSS allows us to brand that content with any look, feel, or formatting necessary. Should the procedure render in Verdana in the web browser but in Times New Roman in the PDF? Easy. Whether we are publishing everything under our own corporate style-guide look and feel, or if we need to be able to rebrand out content for partners or customers, Flare's use of CSS can make this happen.
Q&A
Got questions regarding a particular Flare feature? Or looking for tips on how to solve a workflow issue or pain point? This session is your opportunity to get expert suggestions, answers, and advice from Mike Hamilton, VP of Product Evangelism. Attendees are also encouraged to come and share any tips and tricks they think might be useful for the audience.
Networking & Hosted Happy Hour
Join us for networking and a hosted happy hour following the workshop.
MEET THE INSTRUCTORS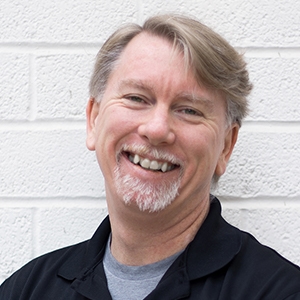 Meet the instructor
Mike Hamilton
Mike Hamilton is the VP of Product Evangelism and one of the founding members of the MadCap Software team. With over twenty years of experience in training, technical communication, multimedia development, and software development, he has worked with organizations such as Cymer, National Steel & Shipbuilding, and the US Navy. He is a frequent speaker at industry events such as STC Summit, LavaCon and more, and is commonly quoted in technology articles in various trade publications.
Price
November 1-12, 2018
REGISTRATION IS NOW CLOSED