Case Studies
Learn how companies are using MadCap Software to increase productivity, reduce costs, and streamline content delivery.

Featured Case Study:

Montreal, Canada | Software
CM Labs Simulations, Leading Provider of Simulation-Based Solutions, Replaces DITA-Based Software with MadCap Flare to Deliver Modern HTML5-Based Online Help
"The previous Help system was built on a web of scripts that was impenetrable. It was so difficult trying to figure out the system that we couldn't focus on updating or adding new content. Additionally, the CHM output of the old Help system was archaic and had an outdated user interface."
–Vrej Hezaran | Technical Writer, CM Labs Simulations
"Thanks to Flare's advanced features and overall usability, we've been able to redesign our online Help to be more modern and inviting. We can do so much more with Flare than we ever could before."
–Vrej Hezaran | Technical Writer, CM Labs Simulations
MadCap Flare • MadCap Contributor

Read Case Study
From construction to manufacturing, automotive, freight and defense, some of the world's largest companies and government agencies turn to CM Labs Simulations for their expertise. The company is a leading provider of simulation-based solutions that help clients design advanced equipment and prepare for skilled operations. Today more than 1,000 training simulators in 30 countries use its software, and customers include leading organizations, such as Honda, Hitachi, Liebherr, NASA, and Volvo.
At the heart of CM Labs' solutions is its physics-based real-time simulation platform, Vortex Studio, which provides capabilities for training simulators, mission rehearsal, serious games, virtual prototyping, and testing. To help customers take full advantage of Vortex Studio, CM Labs delivers documentation as responsive HTML5-based Help that automatically adjusts to users' screens, from desktops to mobile devices. This online Help is produced using the topic-based authoring and single-source, multi-channel publishing capabilities of MadCap Flare.
Our writers were amazed by how quick it was to make a build of the Help with Flare. It used to take us more than 15 minutes per build using the old DITA style. Now it takes just 2 minutes.

Vrej Hezaran
Technical Writer,
CM Labs Simulations
Latest Case Studies:
Case Study Filters (check all that apply) Reset Filters
Industry
Academic
Consumer Products and Retail
Financial and Consulting Services
High Tech
Healthcare and Pharmaceutical
Services
Software
Telecomm
Product
Flare
Contributor
Analyzer
MadCap Lingo
Mimic
Capture
MadCap Pulse
Use
Print
Online
HTML5
Translation & Localization
Polices & Procedures
DITA
Mobile
RoboHelp®
FrameMaker®
ROI
Word
InDesign
SharePoint®
Team Foundation Server®
Content Management
Knowledge Base
Reporting and Analytics
eLearning
Scholar Program
Best Practices
Technical Support
Consumer Products and Retail
Financial and Consulting Services
Flare•Analyzer•Contributor•Financial and Consulting Services•Word•SharePoint®•Technical Support

Leading International Building Research Firm Relies on Single-source Publishing of MadCap Flare to Cut Production Time of Print and Online Documentation
Flare•Analyzer•Contributor•Financial and Consulting Services•Word•SharePoint®•Technical Support

Financial and Consulting Services•Flare•Print•Online•RoboHelp®

Uses MadCap Flare to Deliver Best-in-Class Online and Print Documentation
Financial and Consulting Services•Flare•Print•Online•RoboHelp®

Financial and Consulting Services•Software•Flare•Analyzer•Capture•Online•HTML5

LeaseTeam Uses MadCap Flare, MadCap Analyzer, and MadCap Capture for Agile Delivery of Software Documentation Platform, WebHelp and Integrated Application Help
Financial and Consulting Services•Software•Flare•Analyzer•Capture•Online•HTML5

Healthcare and Pharmaceutical
Services•Flare•Analyzer•Lingo•Print•Online•HTML5•RoboHelp®•FrameMaker®

Writec Relies on the MadPak Professional Suite to Deliver Award-Winning Online Help and Documentation in Multiple Languages for Global Companies
Services•Flare•Analyzer•Lingo•Print•Online•HTML5•RoboHelp®•FrameMaker®

Services•Flare•Print•Online•Translation & Localization•RoboHelp®•ROI

EzGlobe Uses MadCap Flare to Deliver a Consistent Quality Experience across All Languages, Projects 30 Percent Reduction in Engineering Time
Services•Flare•Print•Online•Translation & Localization•RoboHelp®•ROI

Telecomm•Flare•Print•Online•HTML5

Consistent Image Uses MadCap Flare to Deliver Interactive HTML and HTML5-based Product Guides for Customers of Sprint, One of the World's Largest Mobile Telecom Providers
Telecomm•Flare•Print•Online•HTML5

Telecomm•Flare•Contributor•Online•FrameMaker®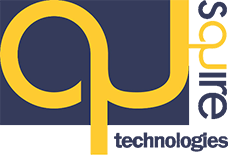 Squire Technologies Chooses MadCap Flare and Contributor over FrameMaker® to Produce Intuitive, Searchable Web-based Documentation
Telecomm•Flare•Contributor•Online•FrameMaker®